The Online Medical Device Exhibition

patient lift belt
support
The aks support strap incorporates various auxiliary functions. It can be used as aid for transferring to a seat. In doing so, the complete sequence of movements is controlled by the caregiver. The uprighting and sitting down can ...
See the other products
aks - Aktuelle Krankenpflege Systeme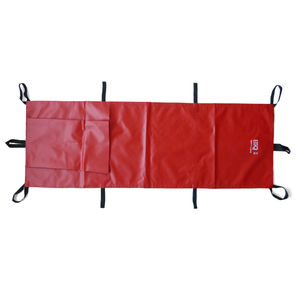 patient rescue sheet
VP-10
Rescue sheet sail intervention is a device intended to transport the patient to the shorter or the longer distance. They are also used for patient transport in confined spaces (stairwells, elevators, etc.) And for transporting patients ...
See the other products
EGO Zlín

patient lift belt
SR 370 1000, SR 370 2000
See the other products
Drive DeVilbiss Healthcare France

• Reduce the risk of slipping on wet floors • Non-abrasive • Long lasting; easy to clean Anti-slip bath and shower circles are a convenient, efficient and super aesthetic way of applying a non-slip surface to your bath without ...
See the other products
Maddak

docking IV pole
Mondial Series
IV Poles for Mondial Transorter. Features three-stage design with adjustable height for placement of IV solutions at appropriate levels. Features Permanently mounts to cot main frame or lift-off stretcher Hook-and-loop straps stabilize ...
See the other products
Ferno International

movement creates independence movement enhances the well-being movement strengthens health IV-pole material stainless steel Fabric 100 % polyester Height adjustment stainless steel screw height adjustment Regulating range ...
See the other products
provita medical

wheelchair transfer trolley
TOGO
Everyday practicality The new B+B Togo pushing aid is characterised by state-of-the-art technology. The new lithium ion battery, which weighs just 2.0 kg, allows shorter charging times, can be charged up at any time and has a service ...

A comfortable, non-slip safety zone for the entire family! Contoured ends do not block the drain! Low profile textured zones for comfort while sitting or standing. Over 300 active suction cups securely adhere to your tub. ...
See the other products
AMG Medical

patient rescue sheet
Manta
Ideal for rescue from confined areas, Pockets at both ends hold backboard, patients feet and head. Benefits Fire retardant. Lightweight and versatile.
See the other products
Ferno (UK) Limited

wheelchair fixation strap
Fixation to prevent people from sliding down or slumping forward in the chair or seat. These are made of a comfortable material and can be washed at 60°C and air-dried.

patient lift platform on casters
Molift Raiser
Transfer platform for active transfer Safe and easy to use Molift Raiser platform is designed to safely move the user from a sitting to standing position while maintaining the best possible ergonomic moving and handling conditions for ...
See the other products
Etac

Dicarre Safety or Transfer Belt offer caregivers added support with multiple easy to grasp hand loops. The belt is made of machine washable nylon webbing with vertical rigid handles. This belt available with nickel-plated or quick-release ...

With foldable armrest and wheels. Stainless chair 160 kg article no. 8823201

patient lift body support
SureHands®
If you have installed a Handi-Move ceiling motor and you have use of your arms/hands, the Handi- Move body support provides independent mobility for movement to the toilet, bed, bath, etc. A stainless steel hinged mechanism holds the ...
See the other products
Handi-Move

disabled person backrest
PHYSIO 7.5
It has been designed to provide the wheelchair users with both the best balance and posture. A very new concept of postural system, that's characterized by an elegant design that appeals the most active users. Characteristics - Breathable ...
See the other products
PROGEO

hospital bed fixation strap
WINN'SAVE®
WINN'SAVE® restraining devices for use with beds, issued upon medical prescription, have been specially designed to restrict the free movement of patients with altered mental faculties to prevent and avoid the risk of falling, limit periods ...

medical mattress evacuation sheet
Optimal
For quick & simple evacuation Optimal Evacuation Sheet makes it possible to quickly and simply move bedridden persons away from danger. It can also be used for evacuation in stairs. It is placed under the existing mattress and is ...

bariatric evacuation sheet
220P
The ResQmat is a heavy duty evacuation mat that can be stored in a cupboard or with other emergency equipment. It can be taken to a patient if an emergency evacuation is needed, particularly in a multi-storey building when lifts cannot ...
See the other products
Pelican Manufacturing

SPECIFICATIONS Dimension Total Length (mm) 1,040 to 1,790 Safe Working Load Safe Working Load (kg) 1/ hook
See the other products
PARAMOUNT BED

iTEC Manufacturing has developed the revolutionary new PAL, Patient Assist Lift, which acts like a BODY SPLINT. It was designed by rescuers to reduce physical strain of workers and protect patients being lifted from any position. The ...
See the other products
iTEC Manufacturing

transport trolley
Amplitude
Bed Transport Trolley : This exclusive and clever transport system allows you to transport the bed very easily and to mount/dismount it without any tools. This system is protected by two international patents. Using clips you can insert ...
See the other products
HERDEGEN

Emergency Transfer Sheet is used as a fast response to aid a fallen user in tight spaces where a hoist cannot be used. The emergency sheet is used to manually transfer the user to a suitable area where a hoist can be accessed. The sheet ...
See the other products
Silvalea Limited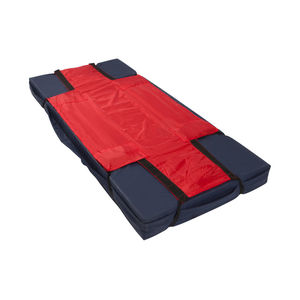 patient rescue sheet
SKISH01
The Ski Sheet allows non-ambulant individuals to be quickly and safely evacuated in event of an emergency. The sheet remains in place under the individuals mattress at all times, allowing it to be instantly accessible. The straps of the ...
See the other products
Hospital Aids

patient lift sling-seat
FTSS
The Floor to Seat System was designed to address a problem identified through investigation into incidents of unsafe handling by Gwynedd Council. It was discovered that staff were unsure of what sling to use to lift the fallen person ...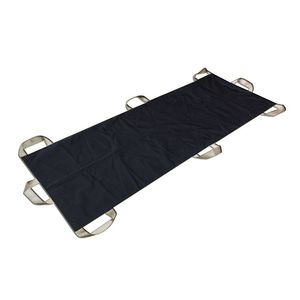 patient rescue sheet
AC 038
ISO 9001: 2008 quality standards were produced.Made of waterproof fabric.There are 8 pieces around carrying handle.