The Online Medical Device Exhibition

temperature sensor
8362 sc
pH and ORP sensor for high purity, low conductivity applications, ideal for the power, pharmaceutical, and electronics industries
See the other products
HACH LANGE Europe

differential scanning calorimeter
DSC7000X
DSC7000X achieves unbeatable DSC sensitivity and repeatability with a superior new sensor and furnace. Hitachi High-Tech Science supplies the state of the art DSC for real experts. DSC7000X improves the reliability of data due to the ...
See the other products
Hitachi High-Technologies

cell density meter
DENSI-LA-METER II
This densilameter is designed to facilitate fastest possible determination of microbial density with comfort. The turbidity for measurement varies from 0.0 to 15.0 McFarland. It is equipped to meet the objectives with its patented style ...

differential scanning calorimeter
DSC-60 Plus series
The DSC-60 Plus is a thermal analyzer for characterization of materials in research and development and QC applications in areas like polymers, foods, electronics, and pharmaceuticals. It is sensitive and easy to operate, precisely what ...
See the other products
Shimadzu

drug discovery surface plasmon resonance system
Biacore S200
Biacore S200 High-sensitivity Biacore S200 increases productivity in LMW drug discovery programs and delivers reliable affinity, kinetics, or fragment-screening data from a 384-well microplate in a single day. Outstanding sensitivity ...
See the other products
GE Healthcare Life Sciences

This autoclavable pH probe is particularly suited for the monitoring and regulating of fermentation processes. It is distinguished by its exceptional durability and sturdiness. Characteristics Low maintenance Two-hole diaphragms ...

water flow meter
MACH 3 series
Output: 0 m³/h - 9,999 m³/h
Fixed flowmeter ultrasonic Micro SD MACH 3 The MACH 3 is an economic ultrasonic flow meter. Easy to install, it provides a reliable measure for your Venturi flume and other weirs. • Simple installation, without zeroing (it don't need ...
See the other products
AQUALABO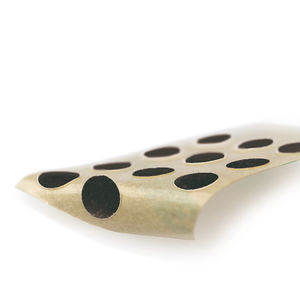 Easy Integration into Transparent Vessels for Online Oxygen Monitoring Self-adhesive Oxygen Sensor Spot SP-PSt3-SA With the new self-adhesive technology it is easy to integrate these sensor spots in nearly any transparent glass or plastic ...
See the other products
PreSens Precision Sensing GmbH

water flow meter
FVA 915 VTH25M, FVA 915 VTHM
Output: 2 l/min - 160 l/min
Axial turbine flowmeter for liquids For measuring the volume flow rate or for dosing tasks with large flow rates For measuring the volume flow rate or for dosing tasks with large flow rates. Compact design. Wide useful operating range. Wide ...
See the other products
Ahlborn

temperature sensor
TOVIAL, ADVIAL, SEPVIAL series
Respiration Vials with Integrated Optical Oxygen and Temperature Sensors Vials with ca. 4 ml or ca. 20 ml For small scale respirometry or metabolic rate measurements Track oxygen levels in the liquid phase and simultaneously in the gaseous ...
See the other products
Pyro Science GmbH

Description Accurate and reliable Long-term stability Outstanding product quality
See the other products
EnviteC

temperature sensor
SA9310M
Temperature Sensor - SA9310M Temperature sensor measures skin surface temperature between 10°C – 45°C (50°F - 115°F ). It is supplied with a self adhering band for easy finger placement.

oxygen sensor
Gasboard8500
Gasboard8500 ultrasonic oxygen sensor is an economical gas sensor used to detect oxygen concentration in binary gases. Adopting ultrasonic detecting technology, it is very stable and there is no need to calibrate the sensor in the application. ...
See the other products
Wuhan Cubic Optoelectronics

The Mouse Thigh Sensor is used with the MouseOx Plus for obtaining vital sign measurements on an anesthetized mice by providing a strong signal from femoral artery. Click here to view all the available MouseOx Plus Sensors Mouse ...
See the other products
STARR Life Sciences

temperature sensor
EDGE™ S-400
EDGE S-400 Wireless Temperature Sensor EDGE™ S-400 is a Bluetooth®– enabled single- or multi-use portable sensor ideal for cold chain monitoring of temperature-sensitive products during shipment
See the other products
Temptime Corporation

Wood has no added urea-formaldehyde for safer indoor quality. PVC-Free construction. Digital scale with lb-oz or kg readout. Reads in 1 oz. increments. Electric and battery operation. 9V AC adapter included. Auto power shot-off . Batteries ...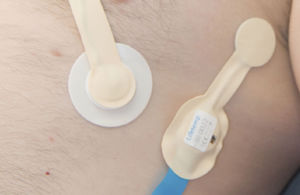 temperature sensor
Lifetemp™
Continuous real-time temperature monitoring can provide clinicians with a wealth of information about a patient's condition whilst helping prevent adverse events and providing optimal care. The Lifetemp sensor is a low profile, lightweight ...

mercury analyzer
LIGHT-915
Light-915 Mercury Analyzer is a compact instrument designed to address the problems of mercury pollution in a workplace environment and sanitary control. As with all the other Lumex mercury analyzers, the principle of measurement of Light-915 ...
See the other products
Lumex Analytics GmbH

Ergonomically styled, the AVT offers a solid, stable surface developed specifically to help decrease vibration during measurement. When used in tandem with a balance, the table allows the balance to perform with marked precision, despite ...

automatic melting point instrument
MPM-H3, MPM-HV3
for the determination of the melting point of pulverized substances in glass capillary tubes for identification of the substance. Principle: After setting the start temperature (approx. 3 °C less than the expected melting point) the ...

laboratory fluorometer
ChronosBH™
ChronosBH is a time-domain fluorometer with picosecond resolution. Its optical design and automatic instrument control are state-of-the-art for time-resolved fluorometers. ChronosBH is fully-automated through Vinci, a user-friendly, ...
See the other products
ISS

pathology laboratory workstation
LexaGene LX6
LexaGene's automated instrument quickly detects multiple pathogens with sensitivity and specificity. The platform is anticipated to transform the way food safety, veterinary diagnostics, water quality monitoring, aquaculture pathogen ...

MicrOptik provide for you the best choice for dedicated applications in quality and process control with demands for ease of use and compact size. It delivers analytical flexibility for research and monitoring tasks.MXRF C8 Reinforced ...

Pressure range: 86 bar
p/T Sensor Accessory: M50 The patented (U.S. Patent No. 5,601,745) M50 pressure/temperature sensor accessory allows for precise reaction control within the reference vessel of your Rotor 48MF50. The temperature probe, protected by a stable ...
See the other products
Anton Paar

laboratory density meter
EDM 5000
Precise and fast measurement Integrated reference oscillator High-precision temperature measurement Automatic detection of gas bubbles
See the other products
Schmidt Haensch GmbH & Co.