The Online Medical Device Exhibition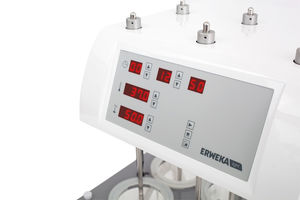 dissolution testing system
DT 126 light, DT 128 light
The new ERWEKA light series delivers the proven ERWEKA quality in a comprehensive economic package for a budget for simple dissolution testing with USP method 2 (paddle). The DT 126 light is equipped with 6 test stations and a fixed ...
See the other products
Erweka

Mercury Analyzer HG-400 The HG-400 is an automated mercury analyzer that achieves a 0.5ppt detection limit based on Cold Vapor Atomic Absorption Spectrometer complying with EPA and other standard methods.

The Disintegration Tester Series DTG is the result of over 50 years experience in the field of pharmaceutical testing. The series is available with one (DTG 1000), two (DTG 2000), three (DTG 3000) or four (DTG 4000) test stations. ...
See the other products
Copley Scientific

bubble point tester
HTY-201
It is developed by our company independently to test the micro-filtration membrane,for instance, 0.22μm、0.45μm.0.8μm hydrophilic and oily microporous membrane filter . It is widely applied by organizations producing and ...

The Ambient Air Temperature Sensor is designed for the constant monitoring of air temperature in cleanrooms, laboratories, computer rooms and on the outside of buildings for frost protection for example. The enclosures can be made from ...
See the other products
Thermal Detection

automatic melting point instrument
ARS-2
Measurement of melting point is one of the important methods of measurement of purity To be used in production of medicines, dye-stuffs, perfumes and other organic crystal substances. LCD display, entry by digital keyboard and direct ...
See the other products
Aiken Corporation

hematocrit fluorometer
ProtoFluor Z
The ProtoFluor Z instrument for measuring zinc protoporphyrin is easy to use. The operator simply inserts the sample holder containing the sample into the instrument, then presses the measure button. The ZPP value is displayed on the ...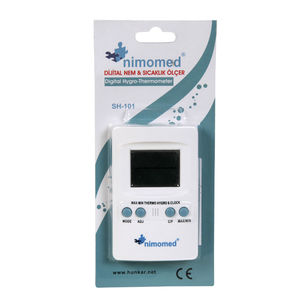 laboratory hygrothermometer
SH-101
DIGITAL THERMO&HYGRO METER MAX&MIN MEMORY ALARM MAX&MIN SHOW BUTTON DATE and TIME C and F SHOW LONG LIFE USE
See the other products
Hünkar Ecza ve Medikal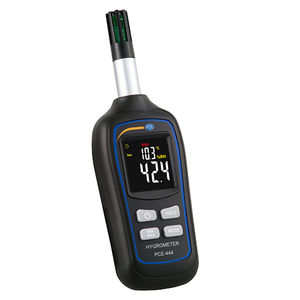 laboratory hygrothermometer
PCE-444
PCE-444 is a combination digital hygrometer and digital thermometer used to measure air temperature, relative humidity, dew point temperature and wet bulb temperature. This portable handheld pocket-sized mini thermo-hygrometer allows ...
See the other products
PCE Ibérica S.L.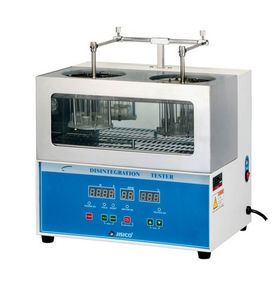 disintegration testing system
J-DTC2
Disintegration tester Model J-DTC2 is a chemical experiment apparatus commonly used in laboratories, industrial research facilities and examining rooms of general hospitals. It can measure hours and dissolution process of tablets and ...

temperature sensor
Thermocouples
Ludwig Schneider offers an extensive range of digital thermocouples Typ T, J, E, K, N, S, R and B. These electrical temperature sensors are produced following the designs of DIN 43772 and are used in machines, systems and apparatus engineering. Other ...
See the other products
Ludwig Schneider

digital melting point instrument
621.0000.22
Easy to use instrument, insert the sample in the glass capillary and immerse the same in the heating group.Therefore, by regulating the temperature you can observe through the magnifying glass the moment in which the fusion is achieved ...

Dissolution Test Apparatus – 2914 Features 14 Station (Model – 2914) 12 Station (Model – 2912) Complies with USP, IP specifications Extremely useful for pharmaceutical labs Programmable stirrer control (25 to 200 ...
See the other products
Electronics India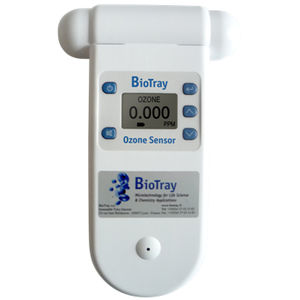 This handheld ozone monitor is the perfect tool for fast and high accuracy ozone monitoring in laboratory and outdoor environments. This portable ozone sensor is very appropriate for ozone monitoring in microarray applications. Actually ...

laboratory hygrothermometer
TI380

Covering the widest variety of applications, Tutela offers a sensing solution to satisfy every scientific and medical inventory monitoring need, from ambient temperature with RH to cryogenic. Feeding the WARP unit with a constant stream ...

New generation in Disintegration Testing Efficient and innovative tablet inspection system for all solid tablet Connected to the development and production of automated testing baskets the gained experiences were integrated and implemented ...

cell density meter
MicroSpek ™ DSM
Laxco introduces a revolutionizing new concept in Cell Density Meters. The DSM series brings you, for the first time, the ability to measure a cell's density in micro-volumes and/or cuvettes and tubes. The DSM is a low-cost portable ...
See the other products
Laxco Inc

oxygen sensor
Max-250 Series
Replacement For Fluke [VT Mobile] Maxtec [OM-25A] Mercury Medical [10-103-11]

ion selective electrode
ISE20B, ISE52B
Polymer electrodes consist of various ion-exchange materials in an inert matrix such as PVC, polythene or silicone rubber. Solid state electrodes utilise relatively insoluble inorganic salts in a membrane. Glass membrane electrodes are ...
See the other products
Consort

dissolution testing system
PharmaQuest
Often a constant supply of an oral/anal pharmaceutical or nutraceutical preparation is required during the day and night. Instead of the subject having to take tablets or capsules at frequent times during the day and night, controlled ...

DNA quantification fluorometer
Quantus™
Simple, Sensitive DNA and RNA Quantitation Easy, intuitive controls Ready to use with QuantiFluor® Dyes Recommended for Next-Generation Sequencing Highly sensitive, affordable, single-tube fluorometer The Quantus™ Fluorometer is a compact, ...

temperature sensor
BIO-BIT-14
Rectal or implantable extra-thin temperature probe for rats or mice Features The extra-thin BIO-BIT-14 probe has a flexible teflon-covered tip, and may be used as a rectal or an implantable probe, for rats and mice, with a very short response time.

PCR end-point detection ALA-1/4 is the first multi channel rotor type fluorescence detector that allows detection of the fluorophores lights emission in the reaction mixes with a closed-tube method immediately after PCR. ALA-1/4 ...

For any further question (Minimum Order Quantity, Prices or Domestic Distributor), please feel free to contact us, thank you. Features To test the disintegration condition of chemicals under the set temperature. The shaking speed ...

temperature tester
DT-6, DT-8
For any further question (Minimum Order Quantity, Prices or Domestic Distributor), please feel free to contact us, thank you. Features It is used to test the dissolution condition of chemicals under the set temperature. Stirring ...