The Online Medical Device Exhibition

Wavelength: 810 nm
... pulse diode laser, destroys the black melanin pigments in the hair follicle to remove hair easily. The beam of Olive provides identical amounts of energy for all pulses to reduce pain and protect surrounding skin tissues. Other ...
See the other products
AMT Engineering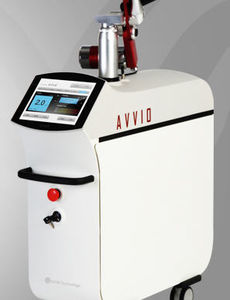 Wavelength: 2,940 nm
... be absorbed by water with ease. This makes it less common than Nd:YAG and Er:Glass lasers to use for many human skin controls. This is ideal for the treatment of acne scars and other ...
See the other products
WON Technology

... industrial lasers. This is a light-weight, using easy and maintenance-free system. The LineXelTM laser is a product of the latest and the most advanced technology. Applications: Acne ...

dermatology laser
Anybeam™ FX
Wavelength: 1,440 nm
... tightening effects. It is a new generation laser with wide range of applications including skin whitening as well as acne scar, pore size reduction, wrinkle reducing, improving skin texture, and stretch ...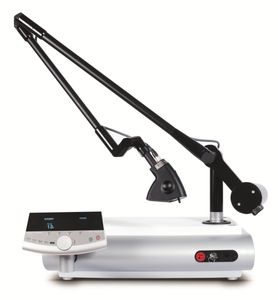 dermatology laser
MedArt® FRx Intenz
Wavelength: 10,600 nm
... FRx Intenz - a highly versatile and capable CO2 laser system for fractional or full ablation treatments. Using the industry leading MedArt scanner, the FRx Intenz offers advanced fractional treatments ...

skin rejuvenation laser
YOULASER MT
Wavelength: 10,600, 1,540 nm
... Fractional CO2 10600nm and GaAs 1540nm laser with Next Generation MT technology for unrivalled skin resurfacing The YouLaser MT is a state-of the-art ablative fractional laser offering highly advanced ...

surgical laser
LASEmaR 1500™
Wavelength: 1,470 nm
LASEmaR 1500™ is a unique laser system to perform fractional non-ablative rejuvenation, laser assisted lipolysis and vascular surgery. LASEmaR 1500™ is the ideal laser for minimally ...