The Online Medical Device Exhibition

Clear the way for oral airwaysOur wide array of single-use oral (oropharyngeal) airways accommodate ages from infant to adult, with styles including Berman and Guedel. Guedel airways are colour-coded by size for easy identification. Individually ...

biopsy cannula
Core Biopsy Puncture Sheath V
Puncture cannula Somacore Verify and Somacore Verify S biopsy instruments.
See the other products
SOMATEX® Medical Technologies GmbH

injection cannula
Extra-Spike® Plus
Withdrawal cannula for multiple withdrawal from stock bottles and for supplementary injections, safe and handy Slim, short spike for easy piercing of stronger stoppers Easy opening and closing with one hand ...

irrigation cannula
92603, 92603-33
Product Description 3.5mm x 33cm Reusable Suction Irrigator.All instruments feature full 360° rotation, monopolar post and flush port for cleaning.Light-weight, non-conductive handles are made from durable composite material.

The Guedel Airway Management Kit features a reinforced bite block with a sizeable flange. This flange curves gently to follows the tongue contours. The suction tube can be inserted through the Guedel Airway should suction be required. Offered ...
See the other products
GaleMed Corporation

Fenestrated Cuffed Tube Smooth fenestration with no sharp edges located just 1mm from the cuff to prevent fenestration contact with the tracheal mucosa. Available in sizes: 4,6,8, and 10 Fenestrated Uncuffed Tube Allows for assessment ...
See the other products
Pulmodyne

Autoclavable • Sturdy and flexible • Choice of sizes for a variety of aspirator and valve diameters Sizes: 1.0mm 1.5mm 3.0mm
See the other products
Vista Dental Products

aspirating cannula
SVY-126-50
See the other products
EndoChoice

ear suction cannula
50-2224
6" Eicken Wash Cannula Curved, 3mm, with Finger Cutoff Surname Eicken Length 6" Material Stainless Steel Disposable or Reusable Reusable Sterile or Non-Sterile Non-Sterile Latex or Latex-Free Latex-Free Grade Premium OR-Grade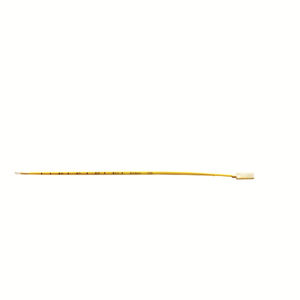 endometrial biopsy cannula
GYNEBIOPS CH9
GYNEBIOPS® STANDARD MODEL CH 9 used for micro-aspiration of endometrial cells.
See the other products
Gyneas

aspirating cannula
35-1030-06

surgery cannula
Scopis® EM
Navigated Suction Tube, EM Suction tube 2,7 mm for navigation and suction at the same time. Bendable design for sinus surgery.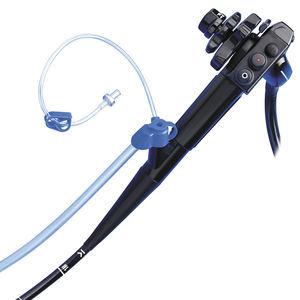 irrigation cannula
BioVac® BX0071151x series
Known as 'super suction for your endoscope', the BioVac® device offers superior suction power and volume during the evacuation of gelatinous materials from the GI tract. Designed to suction hard-to-remove, viscous materials* which may ...

tracheostomy cannula
Optiflow™
Optimally humidified gas is delivered directly into the tracheostomy, minimising discomfort around the tracheostomy site Lightweight and extremely flexible interface tube Lanyard designed to take the weight of the circuit ...

aspirating cannula
708810
Throat Aspirator Ref.: 708810 High quality chrome-plated brass instrument with hexagonal mount and removable tip for cleaning.

... cost-effective RF Cannula for use with thermocouple (TC) electrodes. Each RF cannula's insulation is tapered at the tip for easy insertion and maneuvering. Siliconized insulation (white) offers enhanced ...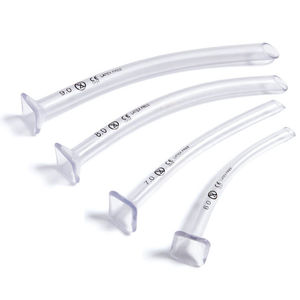 nasopharyngeal cannula
MAN®
Stays in situ without the need for ribbons or safety pins. The Marshall Airway Nasopharyngeal (MAN®) has a unique rectangular flange that sits comfortably for the patient and ensures the device cannot be inhaled. Key Features Nasopharyngeal ...

aspirating cannula
Biofill
Our Biofill system has been designed particularly for harvesting small volumes of autologous fat. Biofilling is the procedure of harvesting small adipose tissue volumes for lipofi lling using water-jet assisted liposuction and autologous ...

A uniquely designed aspirator for completely draining the cavities. The design provides a large head surface that is multi-vented. It is invaluable where large quantities of liquid and body fluids have to be removed. The head may be detached ...
See the other products
Embalmers Supply Company

... excellent core samples with few crusch artifacts Successfully sample somewhat sclerotic lesions Secure sample in biopsy cannula during retrieval using Core Lock
See the other products
AprioMed

The VBM Guedel Airway is significantly different to common Guedel type airways and offers various advantages: Manufactured from one piece Hard biteblock is external and therefore guarantees largest possible lumen without stricture Soft ...

Indication Paediatric Aortic Cannulas are used on children. They are used for the aortic reinjection of blood during cardiac interventions. They are located through an incision in the aorta and held by making a "purse" ...
See the other products
Soframedical

Guedel tubes with colour-coded bite block Made from medical plastic, semi-transparent, with colour-coded bite blocks. Complete range of sizes available (000 to 6). Individual sterile packaging (EO) Latex-free Shelf life: 5 years
See the other products
Asid Bonz


irrigation cannula
32E-146.07
See the other products
Erbrich Instrumente