The Online Medical Device Exhibition

tooth-cutting forceps
Ultradent® Utility
Product Details​Ultradent Utility Vinyl Cutters are specifically designed for gross trimming of whitening trays. Angled handles provide ergonomic comfort Blunt tip for extra safety Sharp blades easily cut through excess tray material
See the other products
Ultradent Products

See the other products
Power Dental USA, Inc

dental implantology forceps
CUM 1001662
Length: 18 mm
Micro forcepsCurved. Atraumatic serration.Length:18 mm• Stainless steel, autoclavable (134°C).• Pack of 1CUM 1001662

The universal forceps with titanium-coated gripping surface to hold implants and abutments (also suitable to hold prosthetic keys). 1 piece

Length: 12 cm
• 4.75" (12cm) long • With locking handle • Serrated tips for positive gripping

dental forceps
MAI AH #53412
Length: 12 in

dental fragment forceps
04-3xx series
Length: 5 in
See the other products
J&J Instruments

TwinRing Forceps (C12) Product Code: 500081 The Bioclear Twin Ring forceps are specially engineered for use with the Bioclear Twin Rings.
See the other products
Bioclear Matrix Systems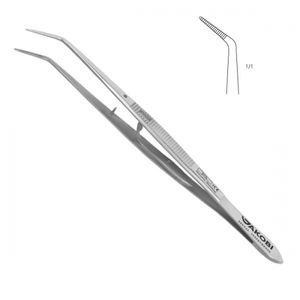 Length: 150 mm
The specially heat-treated stainless steel Tweezers are robust and stable. Product details: Dental tweezers Locking tweezers Jaw curved Serrated jaw profile Gesamtlänge ...
See the other products
Jakobi Dental Instruments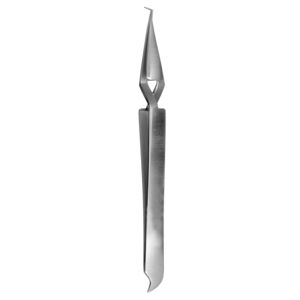 dental tweezers
HSC 497-13
Length: 130 mm
Description: 130 mm (5 1/8 inch), double angled, crossed, with cleaning scaler
See the other products
Karl Hammacher GmbH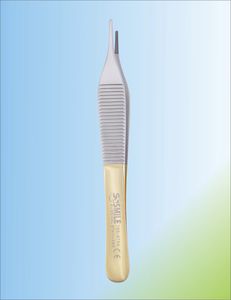 dental surgery forceps
SSI 786-4764
Dental Forcep (Adson TC 12 CM) Manufactured With Premium Quality High Medical Grade Stainless Steel That Is Highly Resistant To Corrosion This Is Reusable And CE Certified Instrument Autoclave Sterlisation
See the other products
Smile Surgical Ireland Limited

periodontal forceps
15.217.00
Length: 15 cm
See the other products
Dewimed Medizintechnik

Length: 150 mm
Nordent endodontic plugger tips are made from spring-tempered stainless steel wire for maximum durability and used to vertically condense gutta-percha within the canal. The working ends have flat ends with specific diameters measured ...
See the other products
Nordent Manufacturing, Inc.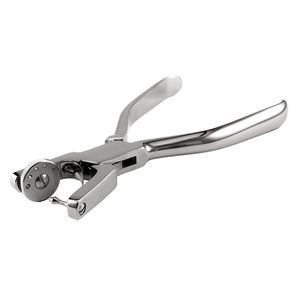 dental forceps
SC-11-4-1401-01
Length: 17 cm
Ainsworth Punch 17cm•Type/Size:-17cm•Materiah-Stainless Steel
See the other products
Smith Care

Success will not be achieved without your Classic Tweezers. Its cross section ensures secure grip and full control on the handling of different items, like posts, paper-points, articulating paper or cotton rolls while firmly staying in ...
See the other products
WAM

... such as FRIEDMAN, LUER, BLUMENTHAL, MEAD, CLEVELAND-GARDNER, STELLBRINK, KLEINERT-KUTZ, BEYER, ZAUFAL-JANSEN as well as bone punches KERRISON and CITELLI in various sizes. Furthermore, the most delicate micro-version ...
See the other products
Kohler Medizintechnik

EENDO FORCEPS 4 3/4" Our all instruments are Made of Fine Qulaity Material. Our Company is CE Marked and ISO 9001:2008 Registered
See the other products
FASA GROUP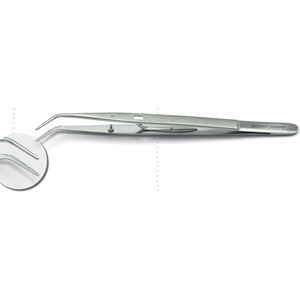 ... Ministries at the end of the nineteen-eighties, an alarming fact emerged: more than 50% of cross-contaminations occurred in dental studios. The most recent estimates published in 2008 declared that there are approximately ...
See the other products
LASCOD S.p.A.

periodontal forceps
11-0456-14
Length: 14.5 cm
Mini Friedman Rongeur, 14.5 cm/5 3/4''
See the other products
Three Stars Trade Sp Z.oo

See the other products
PRODONT-HOLLIGER

orthodontic pliers
HI10-01
Light wire pliers Hardness of tip :HRC60-65, Cutting edge made by new technology . Used to make différent fine loops on arch wires, and to make spring loops, Wires' diameter up to 0.030"(0.76mm)
See the other products
Hangzhou Xingchen 3B Dental Instrument & Material Co., Ltd.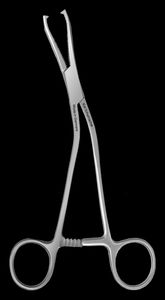 dental surgery forceps
BCL0930
Length: 18.5 cm
The Karl Schumacher Dental Bone Clamps are precisely manufactured to create the highest quality instrument. They offer a remarkable grip and durability that is unmatched. Created with the finest materials, our Bone Clamps ...
See the other products
Karl Schumacher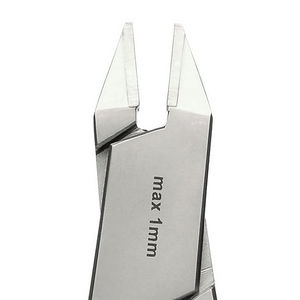 dental laboratory pliers
ix164
Adams Plier ix164 The Universal Adams the technicians favourite. Tungsten Carbide inserted tips, prevent wire slipping which helps to produce an accurate Adam's crib. Bends hard wire up to .039" (1.00mm) max.
See the other products
Ixion Instruments

... of the tool. - Resolution claws < 0.1 mm. - Removable and interchangeable tips. - Multiple tools available: Tweezers , scissors , forceps. - Tightening Torque sensor electronically programmable. - ...
See the other products
Servocad Microtronics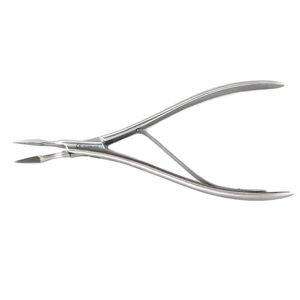 dental fragment forceps
1950
Length: 15 cm
Description Total length: 15 cm Roughened inner surfaces
See the other products
Wittex GmbH