The Online Medical Device Exhibition

dilatation catheter
X-FORCE® U30
For urinary tract dilation challenges, the innovative X-FORCE® U30 Balloon Dilation Catheter is perfect. Leaving competitors in its wake due to its multilayer technology, this device is 2.5 times more puncture resistant ...

Safe Engagement Atraumatic Tip Clear visibility of catheter tip under fluoroscopy Optimal torque control Excellent Backup Support and Optimal handling Shaft construction provides excellent backup support SHINKA Braiding ...
See the other products
Asahi Intecc

PTA BALLOON CATHETER ENDOGLIDE is setting new standards in PTA peripheral balloon catheters. ENDOCOR has designed a PTA peripheral balloon catheter with the lowest tip entrance diameter, ...
See the other products
Endocor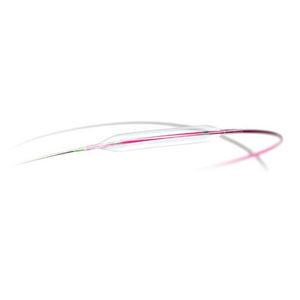 PTCA catheter
Sapphire II™
Sapphire II Coronary Dilatation Catheter is a well-balanced balloon catheter that crosses lesions without boundaries. The product is intelligently engineered to fit every need from ...
See the other products
OrbusNeich

PTCA catheter
FOXTROT™ NC
FOXTROT™ NC PTCA balloon catheter has an integrated shaft system and a non-compliance balloon near the distal tip. With high pressure capability and low balloon growth rate, FOXTROT™ NC PTCA Balloon is designed for the ...
See the other products
Shanghai Microport Orthopedics

PTCA catheter
Fluydo™ PTCA
... fully compatible Fluydo Technical Information General features - Rapid Exchange balloon catheter (monorail type) - Usable catheter length: 142 cm - Guiding catheter compatibility: 5F ...
See the other products
ALVIMEDICA

DIOR PTCA Catheter is explained as a double Lumen coronary Catheter for a rapid exchange with a balloon that can be enlarged and two radiolucent targets (proximal and distal), to facilitate the balloon ...
See the other products
Eurocor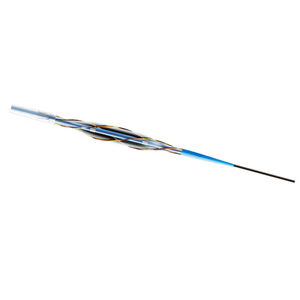 PTA catheter
AngioSculpt®
... arteries, the AngioSculpt PTA Scoring Balloon Catheter provides the safety and effectiveness required of a new technology together with the simplicity and versatility of a high-performance balloon catheter.
See the other products
Spectranetics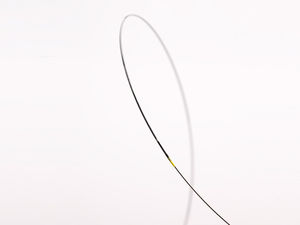 PTCA catheter
Arriva™ PTCA
A product of Arriva™, the PTCA Balloon Catheter is designed to tackle your most complicated cases. Even in situations of difficult lesions or chronic occlusions, this balloon catheter will deliver. It ...
See the other products
InSitu Technologies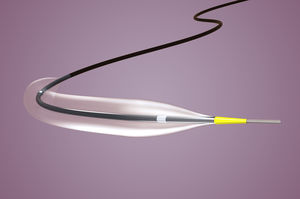 New 2.01F PTFE Coated Hypotube. The new Mistral coated hypotube provides both increased pushability and reduced frictions.
See the other products
HEXACATH

Peripheral Balloon Dilation Catheter Your personal balloon for quick peripheral revascularisation 5-fold balloon provides a small profile Minimal winging Good radiopaque visibility Platinum X-ray balloon ...
See the other products
Accura Medizintechnik

dilatation catheter
APERTO OTW
... puncture site. The new APERTO OTW Paclitaxel releasing, high pressure balloon dilatation catheter provides a dual shunt treatment quality for the prevention and dilatation of intimal ...
See the other products
Cardionovum

Long soft distal tip with 0.016" thin profile Low balloon crossing profile: 0.023" - 0.026" Compatible with 0.014" guide wire "Zero profile" x-ray markers Total length: 160 cm Diameter sizes from 1.25 to 4.0 mm ...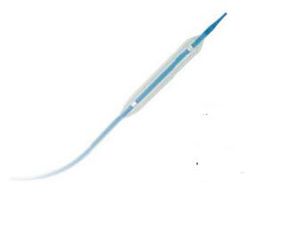 PTCA catheter
Hoper™ series
Hoper™ PTCA Balloon Dilatation Catheter • 0.017" small tip profile for excellent crossability. • Soft tapered tip, provides outstanding ability to encircled the guidewire, minimizing vessel injury. • ...
See the other products
Lepu Medical Technology

PTCA Balloon Catheter  A catheter for balloon angioplasty that employs coronary artery perfusion Description Hydrophilic coating The highly hydrophilic polymer coat on the surface of the catheter ...
See the other products
GENOSS

dilatation catheter
RELIEVA ULTIRRA®
RELIEVA ULTIRRA® Sinus Balloon Catheter The RELIEVA ULTIRRA® Sinus Balloon Catheter combines high performance balloon dilation and intra-sinus irrigation to deliver easy procedural irrigation and durable ...
See the other products
Acclarent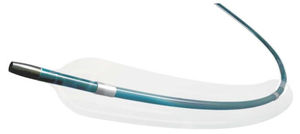 Easy access to the lesion. The rounded shape and flexibility of the PEBAX soft point deliver high performance. With this configuration, it is prevented dissections in tortuous anatomies and it has greater conformity between the soft point ...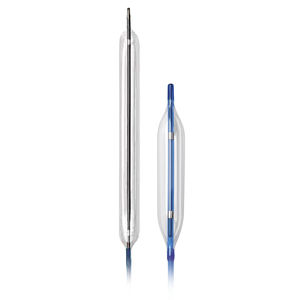 Balloon Catheter The ideal addition to our range. mc-PTA balloon catheter, optionally adapted to .014i and .035i guide wires. Balloon Catheter .014 inch Semi-compliant balloon, diameters ...

PTCA catheter
Apollo Fluens
FEATURES Rx PTCA catheter with semi – compliant Tri-fold balloon XXTraflex technology for a smooth transiction • Pebax Quadflex Balloon • Reinforced Nylon/Pebax shaft Platinum/Iridium Marker Bands ...
See the other products
Imesi Italia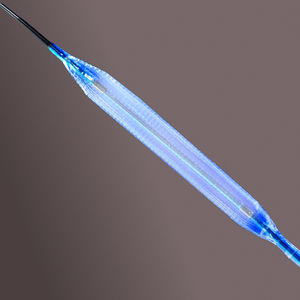 Innovative drug eluting balloon that opens a window of opportunities with regard to treating coronary diseases in the best possible manner. Available in Non-Compliant version, unique on the market! Supported by independent scientific ...
See the other products
Wellinq


On the move to set new standards in PTCA balloon technology • Long tip (4 mm) and low profile for easy lesion crossing • 20 bar rated burst pressure (RBP) • Low compliant • Excellent trackability • Improved recrossing and second lesion ...
See the other products
SIS Medical

dilatation catheter
Encourage™
Special FeaturesA distal tip, extreme low and small profile of 0.017" assureexcellent crossability.A tapered soft tip allow a gentle transition between guidewireto balloon, prevent endothelial drag whit minimum trauma vessel.Three-axle ...
See the other products
MEDAS INC

dilatation catheter
HM/301 series
Characteristics: ● With PA high pressure resistance materials to ensure the safety of dilatation. ● With sextuplicate-wing folding, it can easily pass through endoscope channel with 2.8mm; it is safe and convenient to ...

... balloon folding with lower profile. It has high kinking resistance and good track and pushability. The improvement of the catheter system has Dual Lumen shaft technology. The size of balloon in diameter from 4 to 12mm ...
See the other products
Eucatech

dilatation catheter
200, E200 series
Biliary Dilation Catheter endoscopic usage • radiopaque teflon tube • accepts guide wire .035 inch
See the other products
Endo-Flex