How to choose this product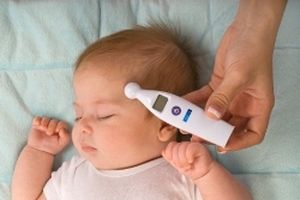 A digital thermometer measures a patient's temperature and displays it digitally, in contrast to a mercury thermometer.
Applications
These devices indicate whether a patient has a fever, a symptom common to numerous diseases and infections. Since temperature can be measured at various points on the body, there are digital thermometers designed for the ear, the forehead and other zones. Some are multifunction, while others are intended for pediatric use. Laboratory versions are employed to measure the temperature of solutions, among other uses.
Technologies
Infrared models operate without need for contact with the patient. If the instrument is linked to a wireless network, results can be transmitted to a patient monitoring station, even from the home.
How to choose
Precision and ease of use are the two prime considerations when selecting a digital thermometer.