The Online Medical Device Exhibition

crossover exercise pulley
L370
... thick ST-37 / 40 steel frame for guaranteed durability and high resistance 5 mm thick coated steel cable for a smooth, secure performance 2 USERS SIMULTANEOUSLY A maximum of two users can exercise ...
See the other products
BH Fitness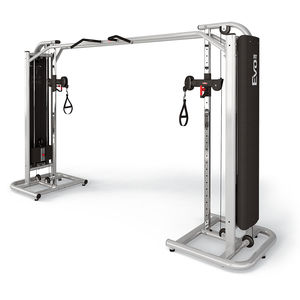 crossover exercise pulley
FIT EVO 1FE125
FEATURESMULTIPURPOSE EQUIPMENT: TOTAL BODY TRAININGMULTI-STATION: DIFFERENT PEOPLE CAN TRAIN SIMULTANEOUSLYJOINTED HANDLE ADJUSTABLE IN 27 POSITIONSSTANDARD DUAL TRACTION BARSMAGNETIC PIN TO SELECT THE LOAD
See the other products
Panatta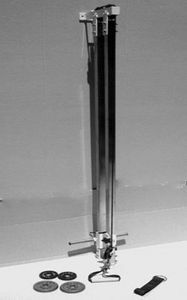 single-cable exercise pulley
VSR 10
A pulley is a wheel on an axle that is designed to support movement of a cable or belt along its circumference. Pulleys are used in rehabilitation to aid in lifting and building strength. Product Specifications: ...

crossover exercise pulley
HD-1900-2
... user sizes (1 pair) 28 pulley positions placed at 2" increments Integrated adjuster system provides smooth and easy one-handed adjustments Dual pulleys for bilateral and unilateral exercises ...
See the other products
HOIST Fitness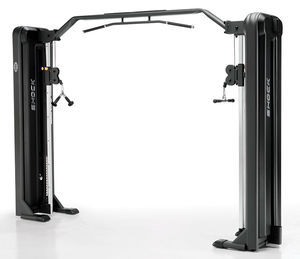 crossover exercise pulley
SH024

crossover exercise pulley
P301
See the other products
Aleo Industrie - Design Corporel

dual-cable exercise pulley
80-8701
• Designed to safely and easily increase range of motion • Comes complete with door bracket, pulleys, cord and handles • For use when sitting or standing