How to choose this product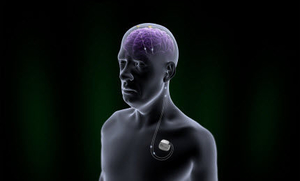 An implantable neurostimulator provides neuronal or nerve stimulation through an electrode. It consists of a battery connected to wires leading directly to the area to be stimulated. The unit is put in place surgically.
Applications
Indications for use of these devices include epilepsy, Parkinson's disease and pain.
Technologies
Deep brain stimulators are linked directly to a specific cerebral area via electrodes. They are widely used to treat epilepsy, trembling due to Parkinson' s disease and other motor problems. Those acting on the nerves stimulate or block certain nerve pathways such as the vagus nerve or those transmitting pain signals. Medullary stimulation is used primarily for analgesic purposes.