The Online Medical Device Exhibition

3D viewing software
FilamentTracer
FilamentTracer is the most advanced software product for the automatic detection of neurons, microtubules, and other filament-like structures in 2D, 3D and 4D. FilamentTracer utilizes multiple automatic, semi-automatic, ...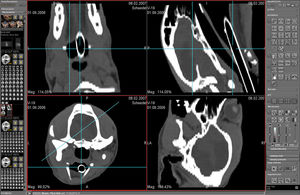 image analysis software
dicomPACS® VET
Administration and diagnosis of image slices dicomPACS®vet includes all the necessary tools for the professional diagnosis of slices such as CT or MRI. Functions like hanging protocols, cine loop, manual scrolling through series, and ...
See the other products
OR Technology - Oehm und Rehbein

acquisition software
X Vision
... Vision« mean? In the early days of radiology, imaging was based on a film-screen system combined with the appropriate film development. Today, this task is performed by a combination of DR detector and software. ...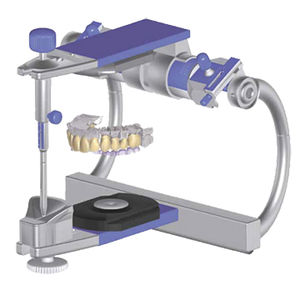 exocad ® DentalCAD is the leading OEM branded dental CAD software:great for beginners, yet powerful in the hands of an expert. Already the standard version, exocad ® DentalCAD covers a wide variety of indications: • ...
See the other products
Shining 3D

PACS Mobile Viewer(PACSPLUS Mobile ) provides users with on-demand cost-effective access to clinical images by mobile phone or tablet.(iPhone, iPad, Android) Features Mobile PACS access Platform Android OS & iOS ...
See the other products
PACSPLUS

ultrasound probe calibration software
OPTI-TOOL
OPTI-TOOL is a software tool for real time optimization of MANUS image quality. The tool allows tuning of MANUS parameters for new probes and specific applications. The results will be stored in qualified probe specific ...

patient data management software
imagyn
... approach to diagnostic hysteroscopies. Visualization of the exam. imagyn allows you to view iCare's video stream directly on the iPad Pro thanks to its private and secure WiFi. This additional screen can be used by ...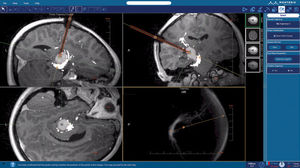 acquisition software
NeuroBlate ® SoftwareTM NeuroBlate ®
NeuroBlate Fusion™ Software allows neurosurgeons to plan, deliver, and monitor MRI-guided robotic laser thermotherapy : * Precisely shape ablation margins for assured surgical accuracy * Accepts image data processed ...

DBI is providing AZE's FDA Approved VirtualPlace software for ensuring superior operability with rapid image processing and ease-of-use for 2D and 3D imaging. Large, thin-slice CT and MR Scans are quickly ...

dental implantology software
NemoScan
Diagnostics and Planning +GUIDED SURGERY, WITHOUT SURPRISES +6 STEPS +FROM PLANNING TO CLINICAL PERFORMANCE. SURGICAL GUIDES +PRE-PLANNING SERVICE Benefits +MORE ACCURATE AND SAFE SURGERY +EFFICIENCY +SAFETY AND FEASIBILITY ...
See the other products
Nemotec

... BeyondImage Workstation (BW) is an application used for receiving, storing, viewing, manipulating, and exporting medical images. Using this software, digital images can be displayed and analyzed; study ...
See the other products
Neusoft Medical Systems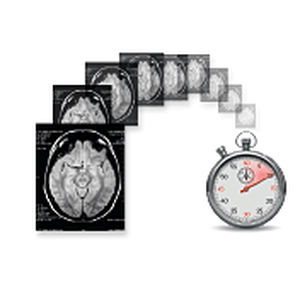 aycan store VNA DICOM PACS-Archive From simple to complex workflows in imaging centers, hospitals, and Teleradiology service companies, aycan store can improve the workflow in any environment. Powerful, cost effective ...
See the other products
aycan Medical Systems

multimodal image fusion software
Hermes Fusion
... YOU WHO NOT HAVE THIS SYSTEM TAKE USE OF YOUR EXISTING SYSTEMS MAKE THEM TO YOUR COMBINED PET/CT/MRI SYSTEM BY HIE RIVI ES SOFTWARE FUSION TODAY HERMES Processes PET/CT, PET/MRI, CT and MRI Images from Any Vendor Load ...
See the other products
Hermes Medical Solutions, Inc

analysis software
VolparaDensity™
... is not reliably reproducible" – American College of Radiology, January 2013 The imaging scientists at Volpara Solutions developed VolparaDensity to help breast imaging centers: Provide clinicians with ...
See the other products
Volpara Solutions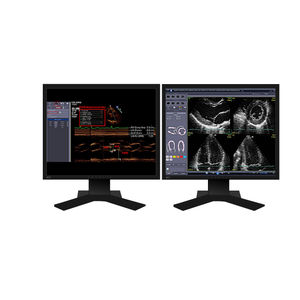 echocardiography software
INFINITT
INFINITT Cardiology PACS Viewer is applicable in Echocardiography with specialized functionality. The device increases productivity, enhances workflow and quality of patient care increasing the hospital's revenue. The device is compatible ...
See the other products
INFINITT North America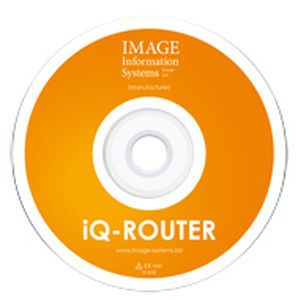 communication software
iQ-ROUTER
... modalities cannot only receive data over the teleradiology line, but they are also able to start individual DICOM queries. The software supports virtually all DICOM image formats and transfer syntaxes which makes the ...
See the other products
IMAGE Information Systems

analysis software
Xelis Cardiac
Display and evaluate coronary CT angiography with the Xelis Cardiac 2D, 3D, and 4D tool. It's more effective at utilizing multi-slice CT data and increasing productivity in radiologists. It features Automatic Cardiac Axis view - Chamber ...
See the other products
Infinitt Healthcare

visualization software
4D FLOW
... Echo is a good first line diagnostic tool but lacks the capability to quantify. 4D Flow offers a next-level, precise, non-invasive alternative. Clinical applications 4D Flow can be applied in a ...

visualization software
NovaPacs™
NovaPacs is the leading industry for PACS system and is continuously developing radiology efficiency through a mouse driven viewer with a customizable interface and user-friendly features. NovaPacs is the only PACS you'll ...
See the other products
Novarad

image analysis software
FlowQuant
Cardiac Image Analysis Software Provided through a partnership with Ottawa Heart Institute , FlowQuant is a complete cardiac image analysis software package suitable for use with preclinical, small-animal ...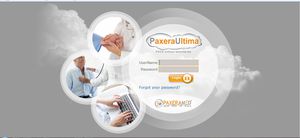 sharing software
Paxera Patient Portal
... glance : The same way PACS has transformed the film-based workflow for the radiology departments and clinicians, Paxera Patient Portal is transforming how facilities share medical images with their patients ...
See the other products
Paxeramed Corp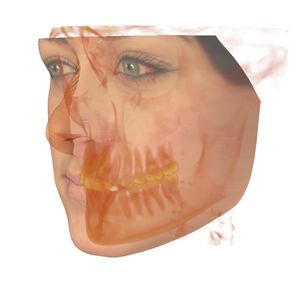 planning software
Anatomodel
Anatomodel, our 3D modeling service, allows doctors to visualize dynamic digital study models on their InVivoDental software. Using a single CBCT scan and a simple digital photograph, we can create impressionless study ...
See the other products
Anatomage

diagnostic software
iNteract™ + iShare
... Incorporates disparate unstructured clinical content Extensible to diagnostic and EMR image enablement use
See the other products
TeraRecon

contour detection software
CAAS QCA
QCA (Quantitative Coronary Analysis) is the worldwide accepted standard for assessment of coronary artery dimensions. The QCA workflow can assist in the selection of the optimal balloon and stent. QCA features single vessel and bifurcation ...
See the other products
Pie Medical Imaging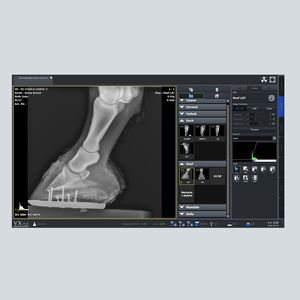 management software
VXvue with PureImpact™
Digital Radiography Acquisition Viewer for VIVIX-S Series Speedy and high-quality image acquisition program Acquisition of images exposed from VIVIX-S Series Compatible with QXLink3 Third-party integration Systems Generator DICOM ...
See the other products
Vieworks