The Online Medical Device Exhibition

electro-stimulator
BE-92550
Transcutaneous Electric Nerve Stimulator(TENS) is an electronic, non-invasive, drug free method of relieving pain. It gives immediate relief of pain without the undesirable side effects of NSAID like Gastro Intestinal upsets & diarrhea ...

electro-stimulator
Omnistim® FX2 Pro
The Omnistim® FX2 Pro is the only device of its kind in the industry, featuring ACP's patented Patterned Electrical Neuromuscular Stimulation (PENS) waveform. PENS closely replicates the body's normal muscle and nerve firing patterns ...
See the other products
ACP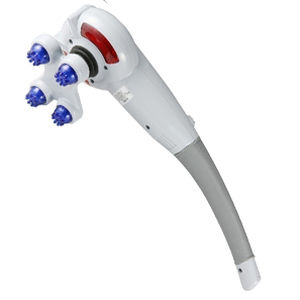 electric massager
Squirrel
Enable to give you best massage effects on your various parts of your body, such as Neck, Elbow, Calve, Backbone, Belly, Sole, Abdomen, Forearm, Underarm, knee, Thigh, Heel, etc.
See the other products
Welbutech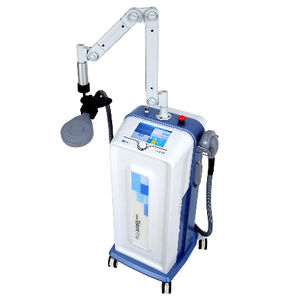 magnetic therapy unit
Salus-Talent Pro
Deep Penetrating Eletro-magnetic Stimulator 3 Tesla ,2 Channel "Salus-Talent Pro" Human body is a good conducting medium and also conductive to magnetic field. Once high-power pulsed magnetic field is transmitted momentarily, human ...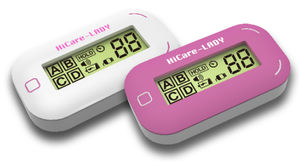 electro-stimulator
HiCare-LADY
Today's 5 minutes Therapy Period pain (menstrual pain) happens due to excessive contraction of uterus and it is frequently occurred to ladies in childbearing age. To alleviate this pain, the medication such as painkillers or muscle relaxant ...
See the other products
Hicare

infrared diathermy unit
SLIM UP® ULTRA
... distributed over just 4 easy to position plates; 6 infrared ray sources distributed through the use of a height adjustable, mobile arm; 7 resident programs which can be controlled in terms of time and intensity to treat ...
See the other products
Sauna Italia

pelvic electro-stimulator
syntic
syntic makes it possible to treat the patient's incontinence with a combination of electrical stimulation and biofeedback, thus providing the option of treating all types of incontinence. During therapy sessions the patient's awareness ...
See the other products
Tic Medizintechnik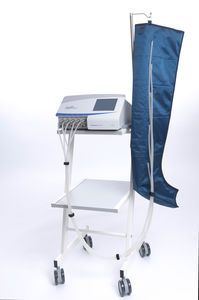 leg pressure therapy unit
TP05i
See the other products
Eureduc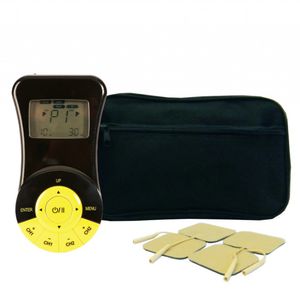 electro-stimulator
Russian
Russian, IF, TENS, NMS/EMS unit Description: The Electrical Stim unit is a superior product that offers different forms of therapy for the patient. It is equipped with high and low frequency systems that can combat pain and swelling ...
See the other products
Seven Seas

electro-stimulator
AD-2340
2 Channel TENS machine 12 intensity levels 2 channels - 12 programs Backlit display Ideal for fitness and sports activities
See the other products
Andon Health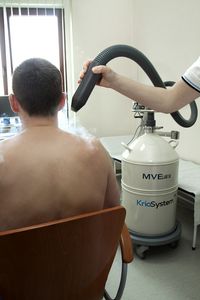 The healing with the application of low temperatures can be carried out generally on the whole surface of the body (whole-body cryotherapy) or locally, on a choosen part of the body. The local cryotherapy consists in the application of ...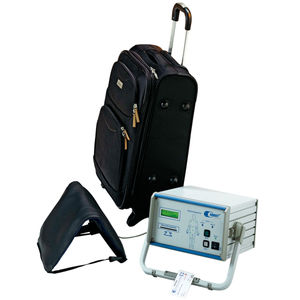 magnetic therapy unit
MBST® ProMobil
MBST® ProMobil is the mobile alternative of the MBST®-NuclearMagneticResonanceTherapy. MBST® ProMobil: Portable therapy device for the treatment of all joints and the spine. Tissue-specific treatment chip cards with ...

cryotherapy unit
CRYO-T elephant
The innovative Cryo-T Elephant device provides cryotherapy and cryostimulation using liquid nitrogen (LN2). Designed to offer safer and more effective procedures, it has a new method of low temperature production by using vaporization ...
See the other products
Metrum CryoFlex

'Cryo Fat Reduction' is a treatment method of natural fat cell destruction by applying controlled cool temperature to the fat for a certain time, which does not affect the surrounding cells but delivers effects on ...

electro-stimulator
BioTENS™
BioTENS is a compact, Ultra-Low Frequency, Transcutaneous Electrical Neural Stimulator (ULF-TENS). This ULF-TENS delivers a precisely regulated, bilaterally simultaneous, rhythmic stimulus to both the masticatory and the facial muscles. ...
See the other products
Bioresearch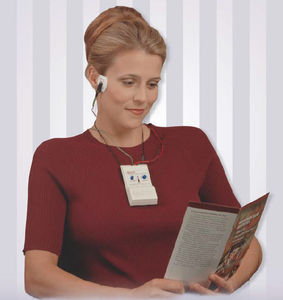 electro-stimulator
BNS-40
The BNS-40 is a miniaturized version of the Myomonitor designed to allow the patient to safely apply electrical stimulation while at home to relax tense muscles. It is a battery operated, ultra-low frequency electrical stimulator designed ...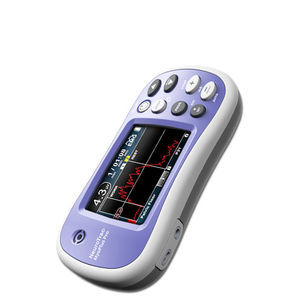 electro-stimulator
NeuroTrac® MyoPlus Pro
1. EMG 1.0 Single channel EMG 1.1 EMG Range: 0.2 to 2000 μV RMS (continuous) 1.2 Sensitivity: 0.l μV RMS 1.3 Accuracy: 4% of μV reading +/-0.3 μV at 200 Hz 1.4 Selectable Bandpass filter - 3db Bandwidth, a. Wide: 18 Hz +/- 4 Hz to 370 ...
See the other products
Verity Medical

iontophoresis unit
Galvan DE 20
Iontophoresis-devices Galvan DE 20 with constant current ( 0 - 20 mA ) and pulsed current ( 0 - 30 mA ) for hyperhidrosis therapy, water- and medication- iontophoresis also you can use this devices for pain reduction. parts of delivery: 1 ...
See the other products
AAM

electro-stimulator
KORAL SPORT
Stimulate muscles with this portable and easy to carry medical device. It can operate on up to 4 channels. And with 118 possible programs in areas of beauty, fitness, exercise and the like, this unit can be used in a home or professional ...
See the other products
PlatiuMed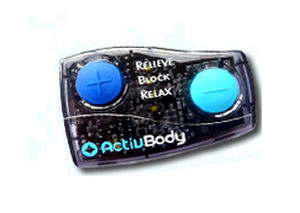 electro-stimulator
ActivBody
ActivBody TENS is a portable and powerful tool for reducing constant or recurring body pain. The product is commonly used for arthritis pain relief, chronic and acute back pain relief, chronic and acute neck pain relief, chronic and ...
See the other products
ActivLife Technologies

magnetic therapy unit
MAG700
This magnetotherapy device is made with IACER functions in mind. The MAG 700 is a low-frequency and high-intensity device that can work for many patients and can be linked to different accessories with ease. This comes with seven programs ...
See the other products
I-TECH Medical Division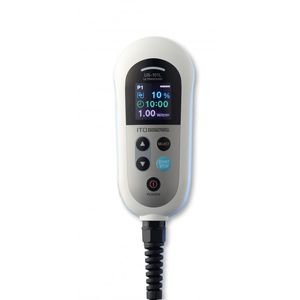 ultrasound diathermy unit
US-101L, US-103S
ITO's technologies are changing the look ot ultrasound therapy. A new style in portable ultrasound therapy systems, catering to the needs of athletes and others. The system is readily available when needed and is ideal for treating sprains, ...
See the other products
Ito

electro-stimulator
QT MASTER
QT-Master is a low-frequency generator that changes stiffened ill cell structures into healthy cells using soft electrons (electricity), without any side effect on the human body, and revitalizes dying cells to adjust oxidized cells into ...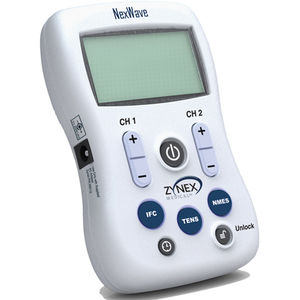 electro-stimulator
NEXWAVE™
The NexWave is a prescription strength 3-in-1 device with three modalities (IFC, TENS & NMES). These three proven modalities have been used for over 30 years to help patients manage their pain symptoms & reduce or eliminate their need ...
See the other products
Zynex Medical

ultrasound diathermy unit
LEO-3800
The LEO-3800 ultrasonic therapy unit is made with helping to cure tissue diseases and by penetrating different spots with ultrasonic waves to make it steady and sturdy. This is made with the intention of controlling pathological changes ...