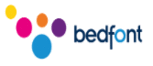 Booth:
Bedfont Scientific
Carbon monoxide prenatal monitor

babyCOmpact™ Smokerlyzer®
Bedfont Scientific
The product called babyCOmpact is the ideal solution for daily CO screening done in antenatal clinics. Smokerlyzer Baby Compact is especially designed for expectant mothers with its small and affordable display monitor showing the carbon monoxide levels in the system of the expectant mother. With this, many health professionals will be able to discuss the possible effects of smoking to the fetus and provide immediate help when needed.

BabyCOmpact features a visible stop smoking motivation and analyzes CO with a single breath. It provides instant and easy to read results with its traffic-light LED display scheme. It comes with a hygienic and disposable Flatpak mouthpieces to promote safe usage. The babyCOmpact is the leading smoker analyzer device that promotes motivational encouragement in smoking cessation in pregnant women.

The babyCOmpact CO monitor works like the rest of the Smokerlyzer range, providing safe, accurate, and real time CO testing with immediate results.
Other Bedfont Scientific products
Smokerlyzer
Gastrolyzer
NObreath
NOxBOX
ToxCO