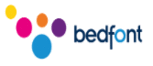 Booth:
Bedfont Scientific
Hand-held spirometer with lung age monitor

SMOKERLYZER LUNGLIFE
Bedfont Scientific
SmokerLyzer LungLife has displays readings forFEV1, PEF and lung age. The main function of this product to motivates smokers to quit. This device calculates a predicted value with a patient's height, life and gender. It size is small and portable.

The instrument calculates a patient's lung age, making it an excellent motivational tool, alerting smokers to the physical damage caused by their habit the lungs of a regular smoker will function at the like level as a much older person.

Smoking is one of the main causes of COPD, a progressive disease of the breath passage characterised by a gradual loss of lung function. Details Bedfont's LungLife monitor can naturally be utilized to detect the early signs of Chronic Obstructive Pulmonary Disease and help with managing treatment. It makes available cost effectual screening for breath passage inflammation such as asthma and COPD.
Other Bedfont Scientific products
Smokerlyzer
NObreath
Gastrolyzer
ToxCO
NOxBOX