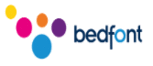 Booth:
Bedfont Scientific
Hydrogen monitor exhaled

0 - 500 ppm | Gastro+ Gastrolyzer®
Bedfont Scientific
Characteristics
Description
The Gastro+ is a portable hand-held hydrogen breath test. It is designed to aid in the detection of gastro-intestinal disorders. It can be used as a lactose intolerance test, and to aid in the diagnosis of a variety of gastrointestinal disorders such as fructose intolerance and intestinal bacteria overgrowth.
Other Bedfont Scientific products