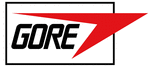 Booth:
Gore
Occlusion catheter / balloon / single-lumen

Q50® PLUS
Gore
Characteristics
Application:

occlusion

Characteristics:

balloon

Number of lumens:

single-lumen
Description
The Q50® PLUS Stent Graft Balloon Catheter is easy to use and safe full occlusion/modeling balloon catheter. The Q50® PLUS helps aortic stent grafts fully expand and seal in both tortuous and straightforward vessels. The Q50® PLUS device provides inflation diameters ranging from 10 – 50 mm in diameter. No other single stent graft balloon can boast of this wide range of inflation diameters. The Q50® PLUS is perfect for abdominal aneurysm procedures due to it's length of 65 cm.

The Q50® PLUS is perfect to use along with the flexibility of the GORE® EXCLUDER® AAA Endoprosthesis in challenging anatomies. The short and flexible tip of the Q50® PLUS Stent increases trackability through challenging anatomy. The Q50® PLUS is compatible with standard 0.035" guidewires and low-profile 12 Fr introducer sheaths. Also in the Q50® PLUS a compliant conformable polyurethane balloon inflates and deflates rapidly to provide physicians more control.
Other Gore products