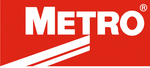 Booth:

InterMetro B.V.
Group: EMERSON
Storage cabinet / medicine / with drawer / modular

Lionville
InterMetro B.V.
Characteristics
Applications:

storage

Medical establishment:

medicine

Components:

with drawer
Other characteristics:

modular
Description
When a medication cart isn't practical the modular cabinet is a perfect fit in certain areas of the hospital. It has a capicity of up to six rows of drawers, and it is the perfect cabinet for use in an area where there is a lower patient census or in a special care unit. The perfect use for the Cassette Cabinet is for sorting medications and storing them. It is great for any CCU or ICU area and it is an ideal solution to be used in a pharmacy. It has an optional drawer for narcotics and it is secured by a tambour door or a best lock. This is the perfect medical storage cabinet for hospitals that lack the additional space necessary.
Other InterMetro B.V. products