The Online Medical Device Exhibition
bracket remover pliers
oraXpramie SC-11-9-7007-04
See the other products
Smith Care
Length: 14 cm
CROWN REMOVING PLIER 14 CM Our all instruments are made of fine Quality Material. Our Company is CE Marked and ISO 9001:2008 Registered.
See the other products
FASA GROUP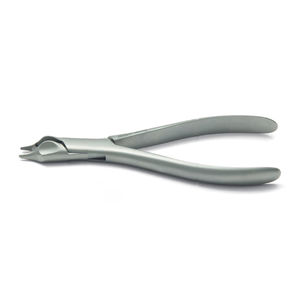 orthodontic pliers
ZLH001, ZLH201
Length: 15 cm
In its longstanding, customer-oriented commitment, LASCOD has now won another challenge by patenting an innovative surface treatment of surgical steel, giving rise to a new, highly functional smooth handle. This new handle facilitates ...
See the other products
LASCOD S.p.A.
orthodontic pliers
62-3802
Mosquito Curved Specifically designed with a curved tip for ligating posterior or lingual areas.
orthodontic pliers
FC01.01/FC01.02
Light wire plier ltem No: FC01.01 Package: n suitable for ail différent sizes of delicate loops and springs. cutting edge. in the middle part of the bird beak, is stiff and sharp. it can be used to eut surplus wire, for round wires not ...
See the other products
Hangzhou Yahong Medical Apparatus Co., Ltd.
orthodontic pliers
Q101-05
Bracket removing plier Hardness on tip HRC 52-55 Removing brackets and adhesive residue
See the other products
ORJ USA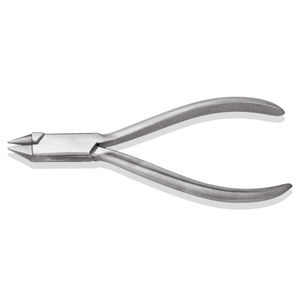 orthodontic pliers
PLI0139L, PLI0139
Angle/Wire Bending Plier #139, Flat / Round, Short Angle/Wire Bending Plier #139L, Flat / Round, Long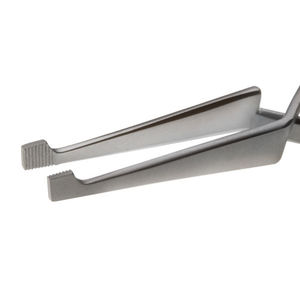 Direct Bond Holder ix630 Spring loaded reverse action holds brackets until release is desired. Blade at the end of the tip helps with final bracket slot position.
See the other products
Ixion Instruments
orthodontic pliers
Evrclear™
Evrclear™ Bracket Removal Tool SKU: 60.90.360.00001 Posted in Debonding Pliers, Evrclear™ Low-Profile Mono-Crystalline, Evrclear™ Mono-Crystalline. Tagged as bracket removing, debonding, debonding pliers, direct bond removing, instruments, ...
See the other products
Ortho Classic
orthodontic pliers
203-101R
Standard size instrument with full serration and integrated ergonomic hand-grip. Made from high quality German Stainless Steel. This product is autoclavable.
See the other products
US Orthodontic Products
orthodontic pliers
IWBP series
Pliers - Orthodontic These orthodontic pliers from G Hartzell & Son are dental instruments that are commonly used in orthodontic procedures.
See the other products
G. Hartzell & Son, Inc.
orthodontic pliers
SDC- 269
Name: Orthodontic Pliers Art No: SDC- 269 Description: Tweed Loop Forming Pliers For Making Perfect Omega Loops with round or rectangular wires up to 0.56 x 0.7mm .022" x .028" the concave beak is exactly the same as pliers 5809-1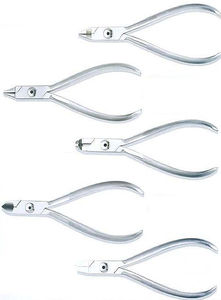 orthodontic pliers
TK-D3641
orthodontic pliers
DocSnoreNix®
Pair of special pliers for the individual fitting of the protrusion springs to the patient's situation.