The Online Medical Device Exhibition
patient rescue sheet
Manta
Ideal for rescue from confined areas, Pockets at both ends hold backboard, patients feet and head. Benefits Fire retardant. Lightweight and versatile.
wheelchair fixation strap
Fixation to prevent people from sliding down or slumping forward in the chair or seat. These are made of a comfortable material and can be washed at 60°C and air-dried.
patient lift platform on casters
Molift Raiser
Transfer platform for active transfer Safe and easy to use Molift Raiser platform is designed to safely move the user from a sitting to standing position while maintaining the best possible ergonomic moving and handling conditions for ...
See the other products
Etac
Dicarre Safety or Transfer Belt offer caregivers added support with multiple easy to grasp hand loops. The belt is made of machine washable nylon webbing with vertical rigid handles. This belt available with nickel-plated or quick-release ...
With foldable armrest and wheels. Stainless chair 160 kg article no. 8823201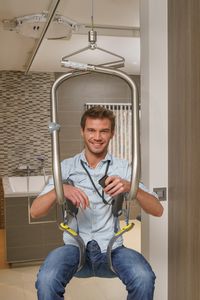 patient lift body support
SureHands®
If you have installed a Handi-Move ceiling motor and you have use of your arms/hands, the Handi- Move body support provides independent mobility for movement to the toilet, bed, bath, etc. A stainless steel hinged mechanism holds the ...
See the other products
Handi-Move
hospital bed fixation strap
WINN'SAVE®
WINN'SAVE® restraining devices for use with beds, issued upon medical prescription, have been specially designed to restrict the free movement of patients with altered mental faculties to prevent and avoid the risk of falling, limit periods ...
handicapped turntable
TS30820, TS30810
FEATURES Seat Turn STANDARD Top is quilted cotton. Bottom is non-slip material. Inside is low friction material. One size: 15.75" (40cm) diamete.
See the other products
Home Medical Products Inc.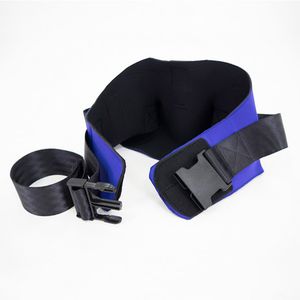 Hydrotherapy patient belt to allow moving and handling assistance within a pool environment. Hydrotherapy patient belt to allow moving and handling assistance within a pool environment. The hydrotherapy aqua belt is used in a similar ...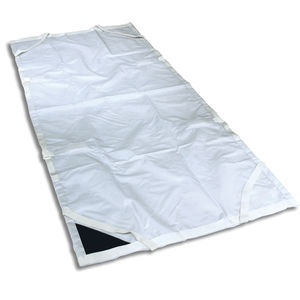 medical mattress evacuation sheet
Optimal
For quick & simple evacuation Optimal Evacuation Sheet makes it possible to quickly and simply move bedridden persons away from danger. It can also be used for evacuation in stairs. It is placed under the existing mattress and is ...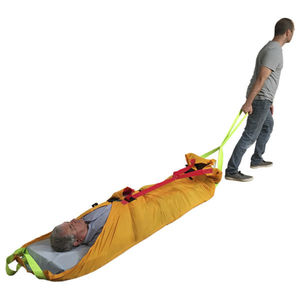 bariatric evacuation sheet
220P
The ResQmat is a heavy duty evacuation mat that can be stored in a cupboard or with other emergency equipment. It can be taken to a patient if an emergency evacuation is needed, particularly in a multi-storey building when lifts cannot ...
See the other products
Pelican Manufacturing
iTEC Manufacturing has developed the revolutionary new PAL, Patient Assist Lift, which acts like a BODY SPLINT. It was designed by rescuers to reduce physical strain of workers and protect patients being lifted from any position. The ...
See the other products
iTEC Manufacturing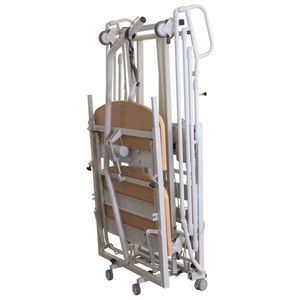 transport trolley
Amplitude
Bed Transport Trolley : This exclusive and clever transport system allows you to transport the bed very easily and to mount/dismount it without any tools. This system is protected by two international patents. Using clips you can insert ...
See the other products
HERDEGEN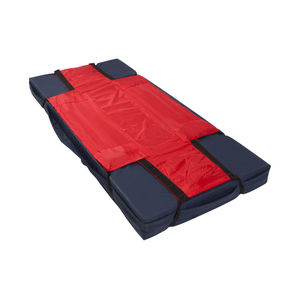 patient rescue sheet
SKISH01
The Ski Sheet allows non-ambulant individuals to be quickly and safely evacuated in event of an emergency. The sheet remains in place under the individuals mattress at all times, allowing it to be instantly accessible. The straps of the ...
See the other products
Hospital Aids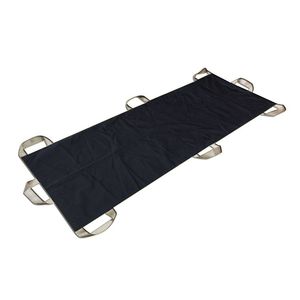 patient rescue sheet
AC 038
ISO 9001: 2008 quality standards were produced.Made of waterproof fabric.There are 8 pieces around carrying handle.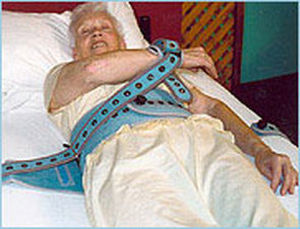 hospital bed fixation strap
1007
Advantages This kit contains all Pinel components to handle all restraint situations in one convenient package Allows an incremental immobilization of the seven-point restraint to a single device Its capabilities include ...
See the other products
Excel Medical
electric patient lift platform
MultiLift550
Motor Assisted Mobile Patient Lift A hard-working hero. A unique lift for all lifting situations and is especially useful for heavier users weighing up to 550 lbs/250 kg. Two powerful rear drive wheels, with integrated electric motors, ...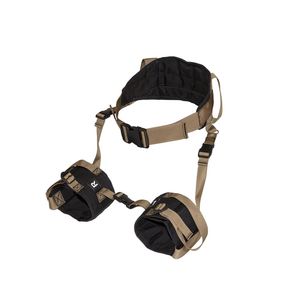 patient lift belt
LATbelt complete
The LATbelt is a simple to use transfer system that helps improve ergonomics and safety for all dependent transfers. Consisting of: a heavy duty 4" wide padded, adjustable and detachable waist belt a waist belt which can double ...
electric patient lift platform
HFL-550-P
The HFL-550-P is a patent-pending patient lift capable of lifting patients up to 550lb from the floor. The HFL-550-P is specifically designed to meet needs of professional health care providers. The HFL-550-P's small footprint (26" by ...
See the other products
IndeeLift
disabled person backrest
PM-Alpha® Pegasus
The Raising Aid Pegasus is always available to assist a person in need to transfer from a supine position to a comfortable seated position alone or with assistance. It is very small, safe, compact und lightweight to handle. At home or ...
See the other products
Petermann
patient rescue sheet
CST-05
Technical features: CST-05 is made of laminated PVC sheet and PE foam, featuring 4 holders. CST-05 is particularly suitable for rescure in the wild, mountainous and high buildings. It is easy to carry and can reach the rescue site quickly. It ...
hospital bed fixation strap
Prosafix Systems has achieved his own fastening patients system and improved it based on our experience of many years. Made with a new technical tissue TREVIRA CS friendly with the delicate skin of patients is also BACTERICIDE and FIREPROOF ...
electric stretcher chair
Thessa
This chair offers a back, seat, and leg sections that are all adjustable and can easily be combined as required. As the chair is laid into a horizontal position the arm rests will adjust accordingly. When in the sitting position, armrests ...
See the other products
HANSE Medizintechnik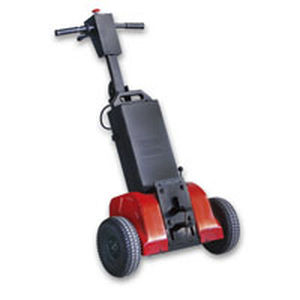 Product Specification: Weight: 54kg Weight Capacity: 300kg Front Wheel: 4 inch Rear Wheel: 10 inch Dim: 850(L)*620(W)*1150(H)mm Per Charge Range: 12km(20AH) Maximum Speed: 6km/hr Battery Spec.: 12V/22AH (Lead-acid battery)*2
See the other products
Sunpex Technology
patient rescue sheet
5211
RESCUEFORM Rescue sheet with 10 handles and foot bag Art.-No. 5211 Size: 70 x 200 cm /// Colour: orange Permits a quick rescue in case of emergency with one helper only
See the other products
B.u.W. Schmidt