The Online Medical Device Exhibition

ECG patient monitor
ZIO® XT Patch
... et al showed that 4 out of 5 patients who had worn a Holter monitor for 24 hours, and a ZIO® Patch for up to 14 days, preferred the ZIO® Patch. This study also showed a 57% greater diagnostic yield than ...
See the other products
iRhythm Technologies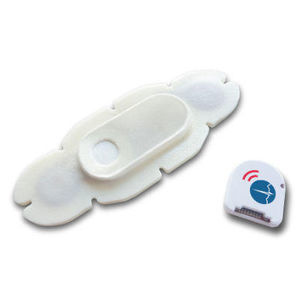 ECG patient monitor
HealthPatch®
... array of possibilities for their use. Comprehensive and Contextual More measurements than any other biosensor. Single-Lead ECG Heart Rate Heart Rate Variability Respiratory Rate Skin Temperature Body Posture including ...
ECG patient monitor
Jenny Patient Monitoring
Patient Monitoring for all patient groups (neonates, adults, children) IBP up to 4 channels NIBP SpO2 (Masimo) Temperature 2 channels CO2 (mainstream/sidestream) ECG (up to 12 leads) Printer
ECG patient monitor
BioMonitor 2
BioMonitor 2 aids physicians seeking evidence of a patient's suspected cardiac arrhythmia or unexplained syncope. The insertable cardiac remote monitor is designed to accurately detects arrhythmias. It ...
ECG patient monitor
CoVa™
The CoVa™ Monitoring System 2 (CoVa™ 2) CoVa™ 2 is a low-cost, easy-to-use monitoring system featuring three primary components: Necklace (a body-worn sensor), Gateway, and Web-based System. The Necklace measures vital signs, complex ...
TEMP patient monitor
BMO-100
Screen size: 8 in
... Portable use with Li ion battery Clear 8" color display HR derived from either ECG or SPO2 5 parameters: (ECG / SPO2 / blood pressure / temp. / respiration) Up to 720 hours ...