The Online Medical Device Exhibition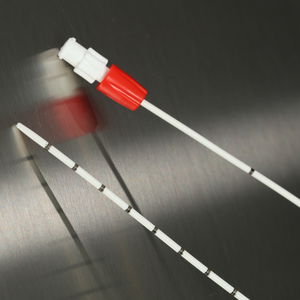 Single Used Ureteral Catheter Equipped with medical stainless guide wire of 0.4 inch to ensure high X-ray; Red and black scale.
... graphically or ultrasound guided in cases of dilated pelvic calyceal system. Catheter features: The catheter made of polyurethane provides comfort to the patient. Hydrophilic ...
... insertion guide (protective sheath) which provides a firm grip without touching the catheter assuring asseptic technique during insertion. B-Soft Hydrophilic Coated Nelaton Catheter is ...

... objective … reach and cross the lesion with confidence. New tip New balloon specifications New markers New hydrophilic coating New hypotube
See the other products
Natec Medical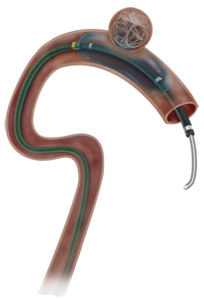 occlusion catheter
Scepter C®
The Occlusion Balloon Catheter is an amazing, state-of-the-art instrument, which is both versatile and easy to control. This device is a hydrophilic coated balloon with a uniquely designed distal tip. ...
See the other products
MicroVention
thrombus aspiration catheter
Unblocker
Aspiration Catheter Set This catheter sucks – with negative pressure to positive results. The Unblocker removes thrombus and debris by low pressure through a big inner lumen volume. The sophisticated ...

dilatation catheter
Vega PA
... crossability Flexible tapered tip and lowest lesion entry profile (0,016") Optimal trackability Innovative hydrophilic coating Shaft performance 6F Kissing technique compatibility
See the other products
Arthesys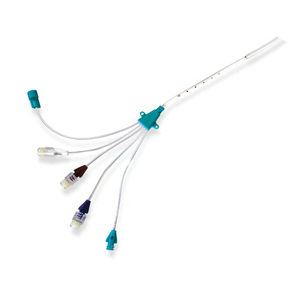 temperature monitoring catheter
IVTM™
... power—based on protocol Catheter length—accommodates patient sizes All IVTM™ catheters feature: Triple-lumen central venous catheter (CVC) functions, including medication delivery, ...
urine drainage catheter
SKATER™
... maximum drainage into the catheter A consistent tip-to-hub inner lumen diameter to eliminate bottlenecks within the catheter A locking shoulder at the catheter tip to reduce the accordion ...
See the other products
Argon Medical Devices