The Online Medical Device Exhibition
This catheter shaft uses a smooth device with a low profile and is easy to push in. The balloon design uses a 10% reduced profile and is semi-compliant. This is laser-welded and works well on a coating. The balloon can ...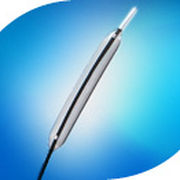 > Unsurpassed crossability and pushability. > Lowest crossing profile. > Innovative shaft material for OTW version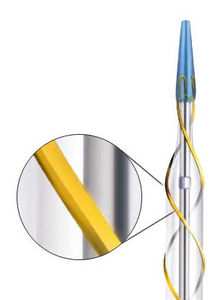 PTCA catheter
AngioSculpt® PTCA
... AngioSculpt Scoring Balloon Catheter from AngioScore is a new tool for treatment of simple to complex lesions, including in-stent restenosis (ISR) and type C lesions. According to clinical studies, the AngioSculpt catheter ...
Product Introduction PTCA balloon dilatation catheter Gusta® and PTCA non-compliant balloon dilatation catheter Gusta®NC with mature technology and excellent resistance ...

NATEC Medical latest PTCA generation Harmony® offers you a perfect equilibrium between push, crossing and track for successful treatment outcomes. Every single feature has been reworked according to the latest technological ...
See the other products
Natec Medical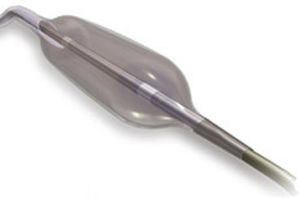 High performance PTCA balloon. The ACROSS HP is suitable for any pre-dilation requirement, in particular hard calcified lesions. Its non-compliant behavior in the higher pressure range makes it suitable for post-stent ...
See the other products
Acrostak
PTCA Baloon Catheter Assure, Medinol's future PTCA balloon catheter, leverages Flexx² - a patented catheter technology that features an innovative ...
PTCA catheter
NIMBUS PICO® µ
The Nimbus Pico Mu is an Rx PTCA Catheter which was designed to achieve pre-dilatation of challenging lesions. It features a lower profile for easier access to lesion. For difficult lesion access, a new ...
See the other products
Clearstream Technologies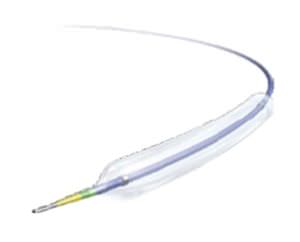 PTCA Dilation Catheter Translumina - Balance is the key • Trackability and pushability in balance • Perfect product balance with soft and hard high-tech materials • New designed luer • New distal ...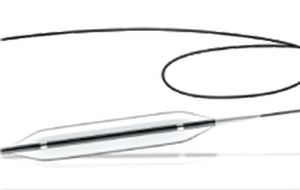 Coronary - Maya 4th Generation Arthesys Catheter *Crossability: reduced tip & balloon profile *Pushability: improved tensile resistance *Trackability: shorter & redesigned tip Redesigned Balloon *New balloon material *Reliable ...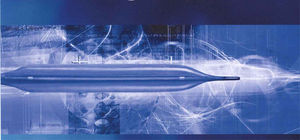 > Unibody Hypotube Shaft enhances pushability and procedure control > Highly Flexible balloon catheter to facilitate navigation of tortuous anatomy > Soft Tapered Modular Tip for excellent guidewire conformance and ...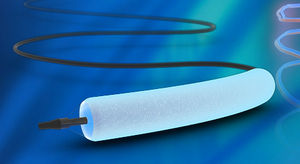 The drug eluting balloon to reach complex lesions