The Online Medical Device Exhibition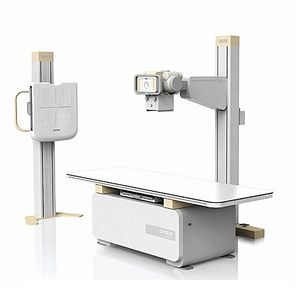 radiography system
GXR-D series
... GXR-SD Sériés is a diagnostic digital radiography system providing reliable high quality digital radiographie images with reduced dose. The GXR-SD DR systems provides comprehensive digital solutions to ail radiography ...
See the other products
DRGEM
radiography system
Riviera dR
... efficient manner: a single dR WiFi detector can be used in the Potter-Bucky grid on horizontal table, vertical stand, for lateral or free projections alike, and as easily as cassette radiography. The ...
... 212kJ (300 KHU) • The speed of the rotary anode: 3000rpm • Tube Voltage: 40~125kV • Tube Current: 200mA • mAs: 0.4~360mAs • Bucky grid: Grid density 103L/INCH; Grid ratio: 10:1 Focus distance: 150cm Stationary18"x18"(import) • Power ...