The Online Medical Device Exhibition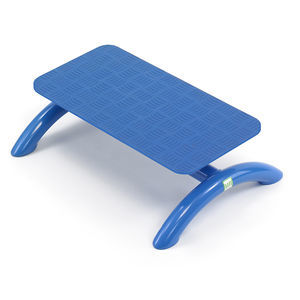 The step stool top is manufactured from aluminium checker plate and finished in blue powder coating. Maximum weight 448lbs (203kg).
See the other products
Wardray Premise
2-step step stool
TM-A 1014
• Metal frame. • Wooden steps. • Electrostatic powder coated frame. (RAL 9010)
2-step step stool
HE-7420
Two level stepladder made of electrostatic powder coated steel Dimensions: 50 x 50 x 40 cm Chrome plate
1-step step stool
PD-1, PD-2
FUNCTION Platforms are used in operating theaters, treatment rooms, and physical therapy clinics. CONSTRUCTION Platforms are made of hollow sections and stainless steel sheet with non-slip tape, ensuring safe working conditions during surgery.
2-step step stool
PS-SSFS02
Specifications: Made of Grade 304 stainless steel Double step Size: 60x65x40 cm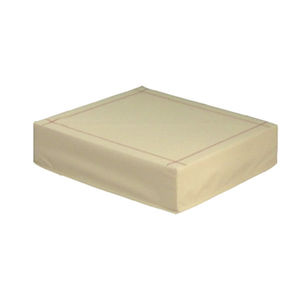 1-step step stool
534HS10
... Bed Step it makes the person able to get in and out of bed more easily. This is because it allows their bottom to go nearer to the middle of the bed. Two heights of Steps are available: Bed Step ...
1-step step stool
MEB 4052
For entire sterilization required centers Grade 304 stainless steel
Description S01SS- One Step Stool – Stainless Steel
See the other products
Tali Medical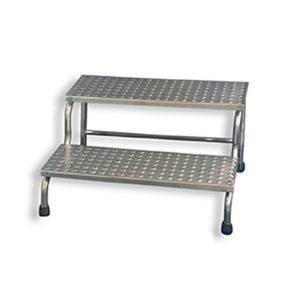 Specifications Frame made of non magnetic stainless steel pipes Step made of stainless steel embossed sheet Rubber foot caps for stability Knock down fabrication Single or Double steps
See the other products
Eagle Star Metallic
surgical step stool
КPP-31
Enhanced operating environment during surgery; Made of stainless steel; Safe insulated and antislip legs, checkered plate surface. Set КPP-31 is used with all MEDIN operating tables. Warranty 24 months.
1-step step stool
MS-11, MS-12
MS-11: L450 x W300 x H200 mm MS-12: L400 x W520 x H450 mm Stainless steel plate 2.0 mm Stainless steel tube ø25 mm Top with anti-ship rubber Feet with plastic pad Customization available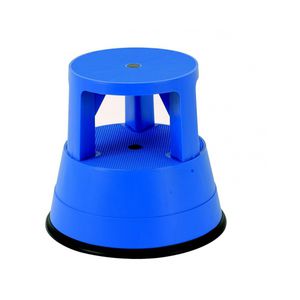 2-step step stool
2168.000.11
Move the portable step with just a push of the foot. Shock-proof, light and inexpensive With 3 retractable casters and a non-skid band around the base for complete stability. Meets security requirements: Plastic ...
See the other products
Provost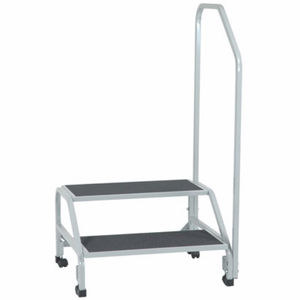 2-step step stool
1200-BSX
Our stepstool has a 900 lb. patient weight capacity. It's big enough for your largest patients yet it's portable! With its spring loaded casters it can easily be moved from room to room.
See the other products
Med-Care Manufacturing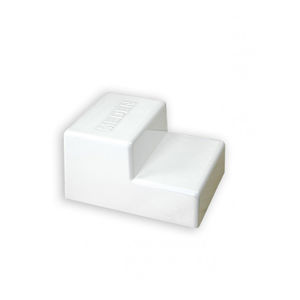 2-step step stool
RECTANGULAR STEPS
Rectangular steps are made of non-skid materials. They guarantee safety and comfort during the usage of the bathtub.
See the other products
Meden-Inmed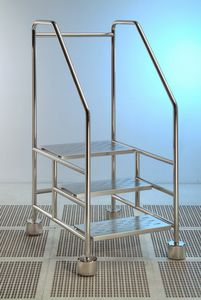 Maneuverable 3 step ladder with retractable casters. While weight is applied on the first step, wheels retract and the moon cups with cleanroom compatible plastic guards, sit firmly on the floor, ensuring ...
See the other products
Palbam Class
Material: Seat: PE / Tube: Aluminum / Silicon Product Size: L14.2〃 * W11.2〃 * H9.4〃 / L 36 * W 28.5 * H 24 (cm) Max. User Weight: 300 (lbs.)/ 136 (kgs) Place of Origin: Made in Taiwan
See the other products
Sunjoy Enterprises
2-step step stool
SPB-3.1.0
Stair to the bathroom is designed to ease the reception of water procedures. Made of steel frame with anti-corrosion coating; legs are equipped with caps to prevent slipping.SN: ОД.4.2.1Dimensions (LxWxH), mm: 370х790х355Weight, kg: ...
See the other products
Ltd. Norma-Trade
1-step step stool
S 04 AL
One Step Stool - Aluminum Dimensions (LxWxHmm) 600 x 300 x 200
1-step step stool
556-KS-00, 566-KF-00
Specifications • Complete stainless steel construction. • Textured Sheet on double foot step • Rubber matt for traction on single foot step • Rubber boots on both models
1-step step stool
STM - 8351
See the other products
SANTEMOL Group Medikal
1-step step stool
PM-5090
The foot stool is used to assist the patient when using the toilet and transferring from a bed to a wheelchair.
... Medical SS8370 double step stainless steel foot stool boasts all-welded construction, non-slip corrugated rubber step treads, and no-tip offset stool legs with non-slip ...
See the other products
UMF Medical
Mobile step stool with extra large top platform, ideal for vascular ultrasound examinations. Fitted with weight action locking castors. Full hand rail supports on three sides. Secure patient ...
2-step step stool
7764MR-HR
... stainless steel step stool MR safe Hand rail to help maintain balance Equipped with a non-skid, ribbed synthetic rubber mat platform top ensures a safe and steady surface Dimensions: ...
See the other products
David Scott Company