The Online Medical Device Exhibition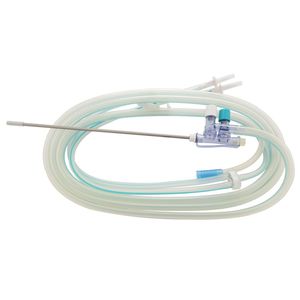 irrigation cannula
LM201, LM202
... tubing availableEach disposable suction irrigation set comes with a 5mm/ 33cm length probe as standard (see left). In addition, LocaMed offers a range of probes which provides solutions to your individual requirements.Suction ...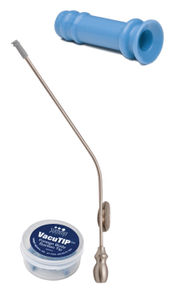 nasopharyngeal cannula
VacuTIP™
VacuTIP™ Foreign Body Suction Tip Fits on most 7 French Baron Suction Disposable, non-sterile Suction cup conforms to almost any shape Designed to safely and easily ...
intrauterine suction cannula
Prelevinjec PS 1240923, Prelevinjec PS 1260623
The PRELEVINJEC catheter performs based on suction operation. The intra-uterine inseminations is performed without any syringes (graduated in microlitre). The polypropylene of CH9 sheath is graduated ...
Our core range of single use suctions are available in a variety of tube lengths and lumen sizes to suit each case Selected suctions are also available with atraumatic tips, with a choice of rounded, ...
See the other products
Single Use Surgical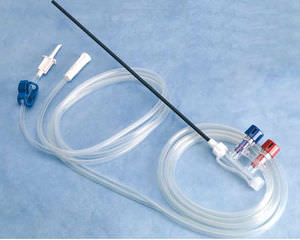 irrigation cannula
CAN series
Ergonomics of Vectec suction and irrigation device instant to provide effectivity and comfort in the interim of laparoscopic procedures. The probe is made of stainless steel that includes a non reflexive processing. Key ...
High-Flow Irrigation and Suction Set is designed as a multi-purpose operating tool with high flow irrigation and suction capabilities during laparoscopy procedures. Ensure surgeons for the simple and ...
See the other products
Pacific Hospital Supply
... develop the best combination only for best surgeons. Now we can offer Different types of Camera, light sources, irrigation/suction machine, insufflator, as well as shavers. Different laparoscopy tools and specialties ...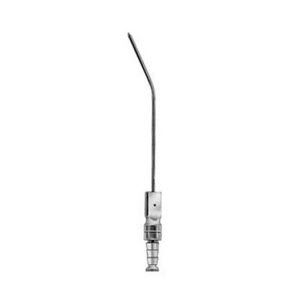 suction cannula
SU85.0xxx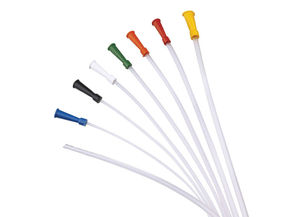 suction cannula
190 series
Frosted surface for easy insertion Appropriate degree of hardness provides kink resistance Atraumatic, soft rounded, bevelled open tip Two lateral eyes with smooth edges Color coded connector Effective length: 50 ...
See the other products
Bıçakcılar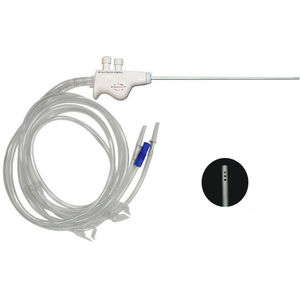 irrigation cannula
SI01-c
Ergonomic Hand-held valve or Trumpet valve ensures surgeon comfort and control. Proximal irrigation button allows simple, safe tissue/clot/stones flushing. Versatile with 2, 3, 5 & 10 mm probe and easy probe exchange. High smooth flow ...
See the other products
MetroMed Healthcare
Karman type seamless SS cannula as per IS:7080. Suitable for use with any model of suction machine Coned distal end with two tapered eye to facilitate the curette Size (mm): 4, 6, 8, 10 ...
suction cannula
MICROVAC™
Suction Tips MICROVAC™ single use suction tips come in a variety of diameters and lengths, facilitating the use in microsurgery (e.g. ENT). Due to their bent shape they are easy to handle. Moreover, ...
suction cannula
YKL 007-V
... Yankeur suction handle attached with two & half meter long P.V.C. tubing suitable for easy attachment to any type of suction apparatus. A port is provided at the distal end of the handle for finger tip ...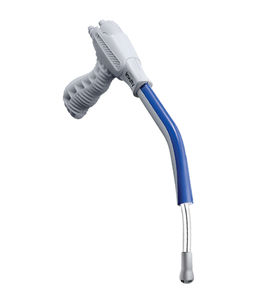 suction cannula
Saber Yankauer™
A hand-held illuminator, the Eigr Saber Waveguide comes with the added benefit of a common yankauer suction platform. With its innovative design, the product gives off a cool brilliant light which can be placed inside ...
See the other products
Invuity
suction cannula
128x-xx, BK128x-xx series
Flexible Yankauer Suction Device Clear PVC material Flexible version of the traditional Yankauer suction device Non-breakable malleable suction tip Suction ...
suction cannula
MS-YKXX Series
The MedSource Yankauer Suction Tips are made of blue-tinted, transparent, shatterproof plastic. They can be ordered with or without vent. The tubing is memory-free and made of opaque plastic, which permits monitoring ...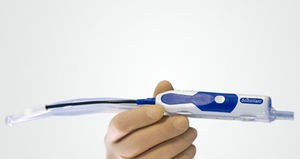 suction cannula
Scintillant®
The Scintillant® Suction is a handheld surgical light assembled to a tonsil-style suction tip designed to combine fluid aspiration with bright LED illumination. The Suction is ready for ...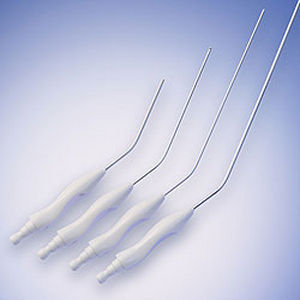 Suction devices with fine lumen are an indispensable part of today's surgical routine. This especially holds true for the fields of neuro and ent surgery. Multi-use suction devices that are widely used ...
oropharyngeal cannula
S3™
... unconscious persons. The ABC's (Airway, Breathing, and Circulation) are the critical steps to save the life of a patient. A suction catheter is routinely used by first responders to clear the airway ...
See the other products
SSCOR
Modular Suction Irrigation System with Laser Guide - small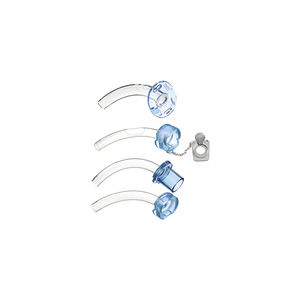 tracheostomy cannula
TRACOE comfort 103-A
... Fenestrated, with Slide-On Speaking Valve, Type A Outer cannula, fenestrated Inner cannula, fenestrated, with slide-on silver valve type A Inner cannula with with 15 mm connector ...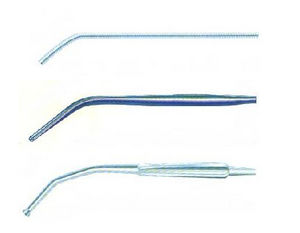 PVC drains Our PVC drains are available in several sizes and in the length of 50 or 80cm. They can be either 7 or 15cm perforated and include an ORX line along their whole length. They are provided sterile and can be purchased with our ...