The Online Medical Device Exhibition

communication software
athenaCommunicator®
Patient engagement services Expert patient engagement services Effective patient engagement has quickly become the foundation for running a successful, high-performing medical practice. Through automated messaging, live operators, ...
See the other products
athenahealth

See better, faster results with expert help You need analytics for value-based medicine Enhance financial and clinical outcomes. Streamline operations. Achieve regulatory requirements. Optimize staffing. Drive value-based care. NextGen ...

communication software
1MEDiX
... team can build on-the-go access for any device. Complying with HIPAA regulations is absolutely mandatory when dealing with software, mobile and web development in the healthcare industry. We're experienced in cloud application ...

communication software
MobileHelp Connect®
MobileHelp Connect® is a suite of online tools to help customers and authorized caregivers, such as family members, actively participate in the subscriber's health and well-being. MobileHelp Connect standard features are available at ...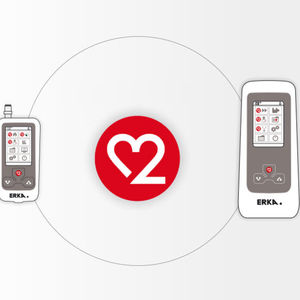 blood pressure monitor software
myERKA.PRO
... in accurate, reliable and efficient way Profiting from the experience of medical professionals from around the world, our software ERKA.360 offers THREE essential applications for blood pressure measurement in your daily ...

diagnostic software
NobelClinician®
... optimal treatment results. NobelClinician is a user-friendly solution for diagnostics, treatment planning and patient communication. It uses state-of-the-art technologies to help dental professionals improve all aspects ...