How to choose this product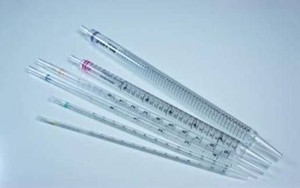 A pipette is an instrument for taking a sample of a liquid.
Applications
These devices are widely used in medicine, including in laboratories performing biological analyses, cytological studies and many other settings.
Technologies
Pipettes differ in their capacity and precision. While graduated models are the most common, Pasteur pipettes are usually favored for very small quantities. Mechanical or electronic types are often used to obtain a very precise quantity. Some have a fixed volume. Others allow the amount to be selected before use.
How to choose
Choice will naturally depend primarily on accuracy. Other factors include ease and speed of use.