The Online Medical Device Exhibition
iontophoresis unit
VITALIONT IIplus
Iontophoresis unit FEATURES Prevent skin aging, control melanin production and activity, small wrinkle care, promotion for collagen production.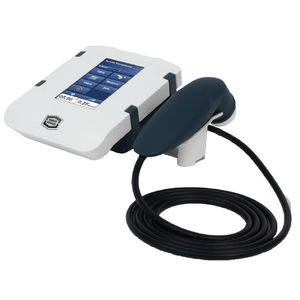 ultrasound diathermy unit
SONOPULS 190 series
The new Sonopuls 190 is fast and easy. A device with an extremely fast start-up, a fast way to set-up treatment parameters and a device that gives fast therapeutic results. The compact and ergonomic design, the clear TFT screen and the ...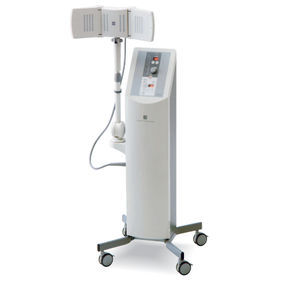 microwave diathermy unit
ME-8150
In physical therapy, heat plays many important roles, like relieving pain and loosening muscles. Microwave therapy has unique advantages over other equipment for deep penetrating thermal treatment. Microwave therapy can be administered ...
See the other products
OG Wellness Technologies
tecar therapy unit
DiaCare 5000 RE
PROFESSIONAL TECARTHERAPY DEVICE AT JUST 1 500 € + VAT (instead of 7.990 € - VAT incl.)including 300 minutes of treatments. RECHARGE ONLINE (when you want and just when you need).SUPER-LIGHT RECHARGE COST: JUST ...
See the other products
Globus Italia
electro-stimulator
MyoTrac Infiniti
Power Couple. Biofeedback and electrical stimulation. The Saebo MyoTrac Infiniti is a comprehensive, portable biofeedback electrical stimulation system designed for orthopedic and neurological patients. What makes the Saebo MyoTrac Infiniti ...
pelvic electro-stimulator
FemiSCAN™ Stim
FemiScan Stim FemiScan Stim is an electric muscle stimulator for both men and women. Stim is especially suitable for the treatment of urge incontinence and for the persons with difficulties to identify their pelvic muscles. The device ...
ultrasound diathermy unit
HF54
The HF54 is the first and only Ultrasound cleared by the FDA for Hands Free Stationary Use. A true product of brilliance and innovation. The HF54 is a must have in every medical facility. The HF54 eliminates the two most common application ...
vacuum therapy unit
Dermotonus Slim
The equipment Destined to professionals in the areas of rehabilitation medicine, trauma and orthopedics, dermato-functional and aesthetics, Dermotonus Slim allows vacuum techniques such as endermotherapy and endermologie. ...
See the other products
Ibramed
electro-stimulator
PHYSIOMED-Jubilee
A userfriendly stimulation current unit with extensive equipment Description Stimulation current: I/T-curve (automatic) Automatic current switch-off Therapy timer Medum-frequency currents: AMF (bipolar medium-frequency ...
See the other products
PHYSIOMED ELEKTROMEDIZIN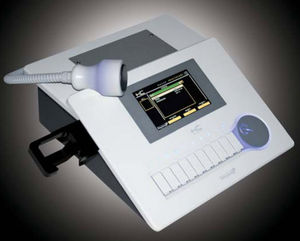 cryotherapy unit
HC CRYO T-SHOCK
... COLD TO WARM AND VICEVERSA FOR KEEPING IN TOUCH WITH THE DEEPEST TISSUES WHEN VASODILATATION UNCOSTRICTION ARE EFFECTIVE. PHYSIOTHERAPY, SPORT, VASCULAR MEDICINE INTO THE FIELD OF MEDCINE, NATURAL COLD AND WARM MAY ASSUME ...
See the other products
Elettronica Pagani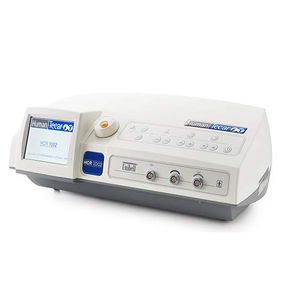 tecar therapy unit
HCR 1002
HCR 1002HCR 1002 is a fundamental tool within the Human TecarMO: by acting on microcirculation, it maximizes the body's capacity for recovery,preserves and restores balance, and enhances performance.What is it?Human Tecar HCR 1002 is ...
microwave diathermy unit
CMWi-200
CMW-therapy impulse Main advantages: • The device is designed on modern elemental base. • Microprocessor system of programming, control and monitoring of operating modes • The device has 2 operating modes: constant and impulse • The ...
electro-stimulator
Micro II
Micro 2: Micro current TENS Micro 2 The Micro 2 produces a very slight, "Micro", stimulation. This micro stimulation has been shown to be effective in treating a wide range of problems. The Micro 2 is primarily used for pain management, ...
See the other products
Current Solutions
pelvic electro-stimulator
ALVA™
INTRODUCTION High performance exercise device for training pelvic floor muscles. With ALVA, 5 minutes workout a day is enough! Sunmedix with VibraSense has developed ALVA (A product dedicated to strengehen pelvic floor muscles in treating ...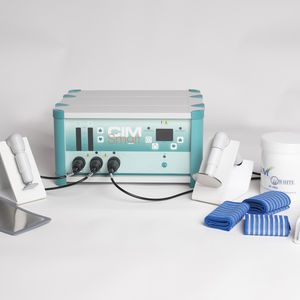 tecar therapy unit
CIM Smart
... also be carried out in the presence of metal implants. CIM 200 is particularly suitable for the care and treatment in physiotherapy, sports medicine, trauma, rehabilitation, pre and post orthopedic surgery.
See the other products
White Medical & Beauty
iontophoresis unit
ST-2001
... the size of the oral cavity together, fluoride application can be performed sanitarily and easily for a short period of time (1 minute). Lidocame Infiltration Local infiltration of 10% Udocaine can be used to perform ...
pelvic electro-stimulator
Pathway® STM-10
Transition from Clinical to Home Treatment. Product Description Microprocessor Controlled Auto Step-Through Program Four Duty Cycles Four Frequencies Six Treatment Times Time Used Display for Patient Compliance ...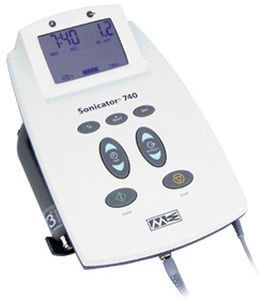 ultrasound diathermy unit
Sonicator 740
The Sonicator 740 is 1 and 3 MHz therapeutic ultrasound unit that comes standard with a 5cm2 dual frequency applicator. It is light-weight and portable and features a universal applicator cable to make changing applicators ...
See the other products
Mettler Electronics
electro-stimulator
Medio DYN
The MEDIO DYN is an innovative computer controlled compact device producing standard diadynamic currents (MF, DF, CP, LP), Russian stimulation, 2-pole interference and iontophoresis. The device is installed with pre-set programs enabling ...
See the other products
Iskra Medical
Transcutaneous electrical nerve stimulation (TENS) medical device for chronic pain management PATIENT FRIENDLY Sublimed transforms the treatment of chronic pains by TENS to a new and more patient friendly era. Miniaturized, thin and ...
ultrasound diathermy unit
US10
US10 is a portable ultrasound generator for therapy use with 1 MHz emission continuos and pulsed frequency (pulsed of 20, 30, 40, 50, 60, 70, 80, 90 and 100 %).Main features:• Continuous output with maximum power of 2W/cm2.• ...
electro-stimulator
UHF-60R
UHF-therapy is an electrotherapy method, which implies a human exposure to the electric field of high frequency (27,12 MHz) and ultra-high frequency (40,68 MHz), supplied to body tissues via capacitor plates.. UHF-therapy has analgesic, ...
pelvic electro-stimulator
INNOVO®
Innovotherapy is a non-invasive way to restore your pelvic floor, treating the primary cause of urinary leaks rather than just masking the symptoms. Using a hand held controller that is attached to a two part garment, Innovotherapy sends ...
electro-stimulation pad
geko™ T
Applications: Hospital DVT prevention and Oedema reduction A neuromuscular electrostimulation device, the geko™ gently stimulates the common peroneal nerve activating the calf and foot muscle pumps, increasing lower limb venous, arterial ...
See the other products
Firstkind Medical
pelvic electro-stimulator
Perfect PFE
Perfect PFE Pelvic Floor Exerciser Exercises and tones the pelvic floor muscle with additional settings to provide relief from pelvic pain Pelvic Floor Exerciser with 4 programmes to strengthen the pelvic floor and additional programme ...
See the other products
TensCare