The Online Medical Device Exhibition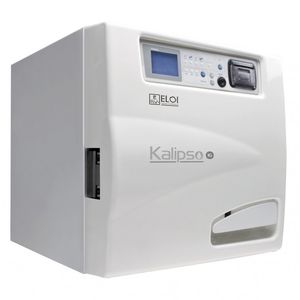 medical autoclave
KALIPSO AUT-KALIPSO16, AUT-KALIPSO24
Capacity: 16, 24 l
See the other products
Eloi Podologie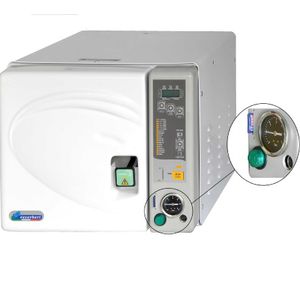 laboratory autoclave
M9010/38 B16-M9010/41 B20
Temperature range: 121, 134 °C
Capacity: 16, 20 l
Autoclave Pratika B16/20 SD Card M9010/38 B16 - M9010/41 B20Laboratory steam autoclave completely automatic operating at distilled water with sterilization chamber in stainless steel.Suitable for the ...
See the other products
reverberi
laboratory sterilizer
UV 01
Designed specially for beauty salons or environments that offer manicures, pedicures, hairdressing, acupuncture, body cosmetic treatments and facials, this device provides unmatched sterility for all accessories and instruments needed ...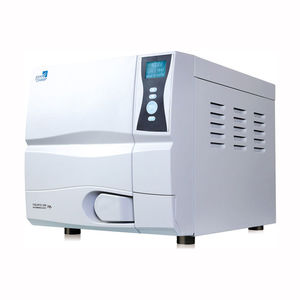 dental autoclave
Tiger(2)
Category:Sterilzer Model:Tiger(2)Description:Tiger(2)
See the other products
Foshan Joinchamp Medical Device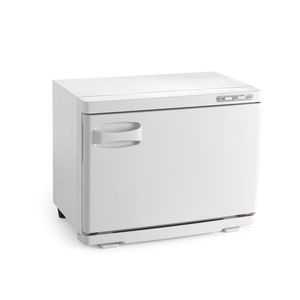 Dimensions cm: 45X32X36 Sterilization chamber dimensions cm: 35X17x24 Towel warmer for Beautician and Barbers. Equipped with a practical, removable grill where the towels are placed, a small tray on the base for collectin the condensation. Optional ...
See the other products
Artecno
microbiology sterilizer
Scum eyelet
Capacity: 1 l
Scum eyelet sterilizer Depth: 93 mm Diameter at front: 37 mm Dimensions (wxdxh): 150x95x210 mm Sterilization at 930°C
See the other products
UNIEQUIP Laborgerätebau & Vertr. GmbH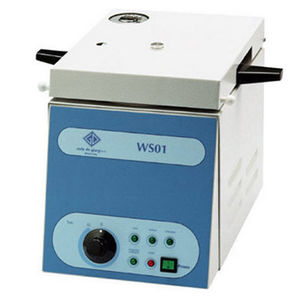 Temperature range: 125 °C
Capacity: 9 l
Very simple to use, sure for the operator is a machine to sterilize hand-pieces, turbines, rotating instrumetns and each instruments sterilizable at 125°C.WS-01 can do all this very easly, simply by closing the cover ance select the cycle ...
See the other products
CARLO DE GIORGI SRL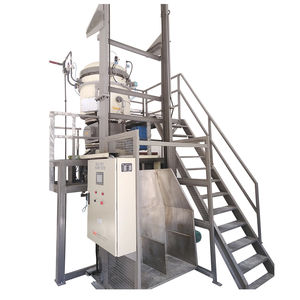 medical waste autoclave
MWI-500
Gient Integrated Autoclave with Shredder MWI-500 is an ideal solution for medical waste treatment in hospital. In MWI-500 the shredding and sterilization processes are enclosed in one vessel, the whole treatment process ...
laboratory autoclave
ATV850
Temperature range: 105 °C - 138 °C
Capacity: 85 l
MAIN FEATURES Dia of Sterilization chamber: The heavy-gauge sterilization chamber in a diameter of 40 cm offers a massiva space to satisfy various sterilization requirements. Microcomputer control system: "Inspiration" fast speed Microcomputer ...
See the other products
FALC Instruments
medical autoclave
Flight CLAVE16
Capacity: 16 l
The Clave16 Chamber Autoclave is a Class N Steam Sterilizer that uses state-of-the-art technology in steam sterilization using a pressure displacement technology that allows a more complete removal air ...
See the other products
Flight Dental Systems
Temperature range: 37 °C - 55 °C
Capacity: 316 l
ERNA Ethyleneoxide gas sterilizers are designed to sterilize thermolabile medical equipment at low temperatures (37 – 550 C).Industrial type ERNA EtO sterilizers are designed to sterilize medical equipment ...
medical sterilizer
BIO-GAS BM1
Temperature range: 37 °C - 60 °C
Capacity: 30 l
Table-top sterilizer featuring commands automatically operated by a programmable logic controller which carries out the following cycles: heating, initial vacuum, humidification, gas injection, sterilization, ...
See the other products
BIOLENE SRL
dental autoclave
STERIDENT®
Temperature range: 105 °C - 134 °C
Capacity: 15 l
STERIDENT, a steam sterilizer with a chamber volume of 15 liters, represents a completely new generation of small steam sterilizers that comply, without exception, with the requirements of standards (EN ...
See the other products
BMT Medical Technology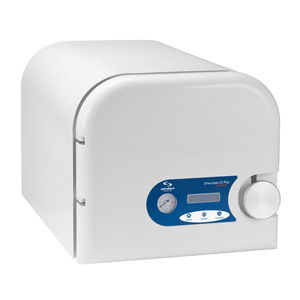 dental sterilizer
Stericlean 21 Plus
Temperature range: 127, 134 °C
Capacity: 21 l
Autoclave for steam sterilization and drying of materials, modern design, suitable for dental offices (General Practice, Endodontics, Pediatric Dentistry, Orthodontics, Prosthodontics, Dentistry and Aesthetics), to medical ...
See the other products
SANDERS DO BRASIL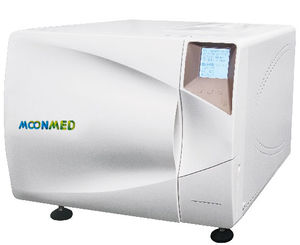 medical autoclave
MO-MOST-T-Series
Temperature range: 105 °C - 138 °C
Capacity: 18 l - 80 l
The MO-MOST-T series: T18124145/60/80 is a B- Class table top with the most updated technology in the market. This type of high Pressure sterilizer uses steam as the sterilization medium ...
See the other products
Moonmed Group
dental autoclave
BEST N18
Temperature range: 122 °C - 134 °C
Capacity: 18 l
Chamber Capacity:250XD350mm Inside Capacity:18Liter Outside Size:60x39x36(cm) Packing Size:64x46x41(cm) N.W:28Kgs G.W.:29Kgs Sterilize Temperature:122C&132C Sterilize Pressure(Mpa):0.12Mpa&0.23Mpa Sterilize Time:25min&6min Heater:900W Electric ...
See the other products
Best Dent Equipment Co.,Limited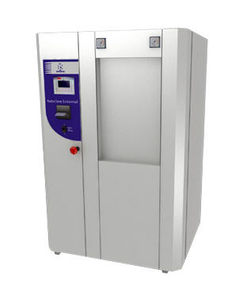 Temperature range: 100 °C - 134 °C
Capacity: 127 l - 697 l
Quality - Designed and manufactured according to ASME (American Society of Mechanical Engineers) and ABNT (Brazilian Association of Technical Standards) standards. - Quality system in compliance with ISO 9001:2000 standard. - Internal ...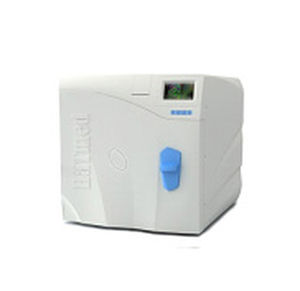 medical sterilizer
QUANTUS™ Q53B, Q73B
Capacity: 23, 18 l
... Quantus series sterilizer provides different fast softwares according to kinds of demands to ensure the article can be used soon. Such as fast software 1, it is for non inclusions. Even the sterilizer ...
See the other products
HäTmed
medical autoclave
HS-1607BL
Temperature range: 121 °C - 135 °C
Capacity: 7 l
... time of this new B-class small steam sterilizer is shortened about 30% compare to the prior B-class models even though having the advantages of B-class sterilizer, therefore the operating efficiency ...
See the other products
Hanshin Medical
medical autoclave
SA-260MB
Capacity: 24 l
The Series represents Sturdy's all purpose, top-of-line tabletop autoclave with versatility and flexibility to meet almost any situation that arises. This model uses an LCD panel along ...
See the other products
Sturdy Industrial
veterinary clinic autoclave
Vetclave®
Capacity: 18 l
18 Litre Vacuum Autoclave available with a tank or with auto-fill and auto-drain function. Fully automatic and controlled quick cycles, program parameters are adjustable. Maintains temperature for next cycle, Vacuum Test, ...
See the other products
MDS Medical
dental autoclave
B Standard
Capacity: 8 l
Feature for B Standard Autoclave B Standard win 3 time pre vaccuum preceding vacuum drying 105 C Rubber and Plastic disinfection prgoram Sterlization temperature : 121 C or 134 C Unique solution for cotton ...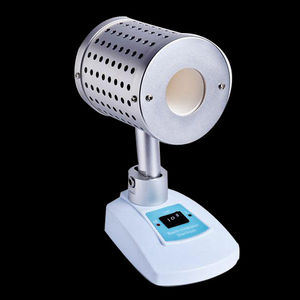 laboratory sterilizer
BS-HY-800D
Temperature range: 825 °C
Capacity: 1 l
Product description: BS-HY-800D large diameter sterilizer is using infrared heat sterilization, it is easy to use, simple operation, no fire, good resistance of wind, safe. It can be widely used in the biological safety ...
See the other products
Better&Best
medical sterilizer
STERRAD® NX®
Temperature range: 18 °C - 35 °C
Capacity: 30 l
The Sterrad NX System from ASP is a sterilizer that is small enough to be used in any place. This has a two-tier 30 L chamber and two cycle options to make it fully functional. It has a 28-minute Standard cycle for most ...
medical sterilizer
Zeoss-80L
Temperature range: 37 °C - 54 °C
Capacity: 92 l
Advantages of the new generation Gas Diffusion System Gas Sterilizers which consider user safety important; Practical usage/operation, Large usage capacity, Low gas consumption: Consumes 1/10 less gas compared ...
See the other products
Med Tip