The Online Medical Device Exhibition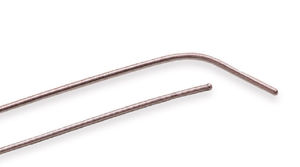 ... support medium – STM stent support stiff – STS. Guide wires: For interventional cardiology & radiology. The tip of the guidewire is appropriately shaped and atraumatic for optimal patient's security. Designed for ...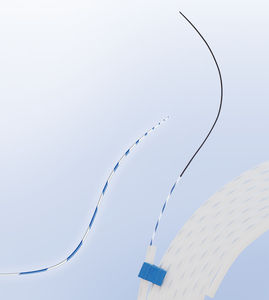 drainage catheter guidewire
EasyPass, Bavarian
EasyPass Guide Wires (SU) Two-color Teflon® coated nitinol wire Super flexible, hydrophilic EasyPass Tip High performance radiopaque tip Short wire compatible version Bavarian Guide Wires (RU) Hydrophically, Teflon® ...

catheter guidewire
Lotus II™
... Designed to offer the performance and deliverability required when accessing and crossing tortuous anatomy. Lotus IITM Guidewire is indicated for a broad range of coronary applications and can thus serve as ideal first ...
See the other products
Rontis Medical
catheter guidewire
107018080
Guidewires come in two lengths and are available with stainless steel or nitinol cores. All guidewires have a flexible radiopaque tip. Smooth transition from rigid core to radiopaque coil tip provides ...
catheter guidewire
ASAHI SION black
Characteristics ■ Polymer Jacket + SION TECC Designed with greater lubricity, control and durability. ■ Improved Flexibility ASAHI SION black is more flexible than conventional polymer jacket guide wires, for improved safety and vessel ...
See the other products
Asahi Intecc
... Diagnostic Guidewires have improved trackability and guidewire visualization. They're available in moveable or fixed cores. Diameters are 0.021", 0.025", 0.035", 0.038" while lengths are 150, 180, and ...
catheter guidewire
132 Series
FDP-TERUMO twist control handle for guide wire FDO-1 x TERUMO Guide Wire GS-M, straight, Ø 0.032" x 4000 mm FFD-1 x TERUMO Guide Wire GS-M, straight, Ø 0.035" x 4000 mm FDO-1 x TERUMO Guide Wire GS-M, curved, Ø 0.035" x 4000 mm
See the other products
Pauldrach Medical
catheter guidewire
Balancium™ series
Balancium™ PTCA Guidewire CCosss Guide to wherever you want to be Two types of core materials • 304V stainless steel core—high performance stainless steel core, provide good support and flexibility. • 304V+Nitinol—provide ...
Device used during surgical, diagnostic and interventional procedures with the purpose of vessels selection and the introduction and guide of a medical device. It can be used for the creation of a vascular access as for example in the ...

... that torque is transmitted along a central axis • Improved torqueability allowing to achieve canalization and advance the guidewire without excessive torqueing until the lesion has been traversed • Hydrophilic coil ...
catheter guidewire
Hauler™ series
HYDROPHILIC GUIDE WIRE Special Features -Three structures combines in a great Hydrophilic Guide wire to deliver unique glide device. -Hydrophilic coating cover; slippery and smooth external surface, decrease Coronary vessel drag and increase ...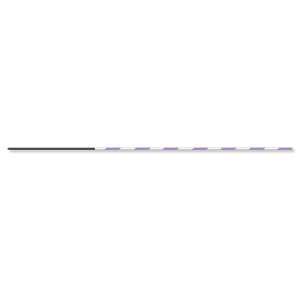 catheter guidewire
217 35450
Nitinol Guide Wire "Hi-Flex" • straight tip • 5 cm hydrophilic tip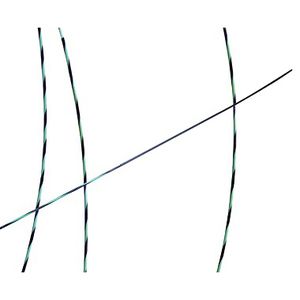 Single Use Guidewire (ECRP) Production Feature: High-performance head of guidewire design – Felt-tipped design of hydrophilicity and flexibility, easier intubation that can minimize strain. Head ...
Gastrointestinal Disposable Guidewire Different choices of tip: To satisfied different needs, choice of soft or stiffness, angled or straight ends. Super Nitinol Core Wire: Allows maximum deflection without kinking. Hydrophilic ...
See the other products
Mednova Medical Technology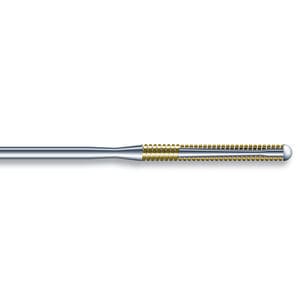 catheter guidewire
PLYWIRE
Plywire Soft Tip Nitinol guide wire with highly flexible tip and excellent lubricity for a safe and quick navigation Lengths up to 400 cm, also for transradial or transbarchial approach Rounded atraumatic soft tip Coiled ...
See the other products
OptiMed
GuideWire Scaled Dispenser: A calibrated housing used as dispenser and advancer for guidewires. The housing readily permits the physician to accurately advance the guide wire a desired length into the pa¬tient.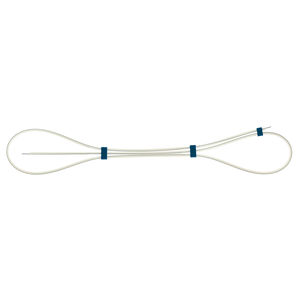 drainage catheter guidewire
... catheters for this urological speciality application. The offered sets contain all relevant components such as catheters, guidewires, dilators and split cannulas.
See the other products
Urotech
drainage catheter guidewire
Suprapubic puncture and exchange sets are available in different variations. Balloon catheter or pigtail catheter are suitable also for paediatric procedures and are offered as single catheters or in practical sets.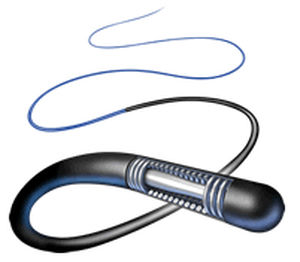 catheter guidewire
Charter™
... the core wire material for decisive control and predictable, consistent tip response and shapeholding memory. The Charter Guidewire is leading to resist deformation and provide decisive torque control to facilitate placement ...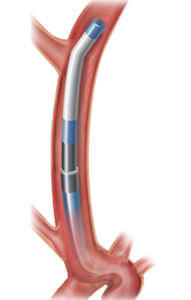 catheter guidewire
Chaperon®
Unmatched by any other catheter in diameter design, this unit consists of two catheters. Coated with a hydrophilic substance, the inner catheter functions as ready-to-use device. A highly maneuverable system, which results in both ...
See the other products
MicroVention
catheter guidewire
2711 / 2715
UROMED Lunderquist Guidewire »ASP« Flexible Guidance Instrument for urological catheters with J-tip or straight tip good gliding ability strong shaft one-handed insertion guide internal safety core ...
See the other products
UROMED
catheter guidewire
GGW-xx series
Terumo Radio focus Guidewire • Available in 0.18,0.25,0.32 Straight / Angle
... varying from Extra-Floppy to Standard Extra Support, exhibiting best performances in comparison to competitors. The amg guidewire gives the smoothest transition of stiffness over the distal 25cm.
intubation cannula guidewire
Vital Signs™
Take a flexible approach to intubation styletsWe offer three sizes of Vital Signs™ stylets: neonatal, paediatric and adult. These stylets are compatible with endotracheal tubes ranging from size 2.5mm ID to 10.0mm ID. The stylets may ...