The Online Medical Device Exhibition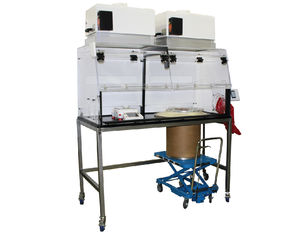 laboratory workstation for the pharmaceutical industry
Bag Out series
The Flow Sciences ETA Top Mount Series Bag-in/Bag-out safety containment systems are designed to recirculate filtered air back into the lab or attach to house exhaust with optional thimble accessory. The Bag-in/Bag-out system is designed ...
See the other products
Flow Sciences

differential scanning calorimeter
DSC PT1000
This product was developed to provide a general purpose TM - DSC with a broad temperature range (-150 – 725°C) for all common applications. Furthermore emphasis was placed on an extremely stable baseline and high reproducibility. The ...

air filter unit
Design-Aire LP
The Design-Aire LP is the smallest model in our line of fan-filter units. The sleek design of the stainless steel housing is ideal for pharmaceutical applications requiring frequent wipe downs. This compact model, however, is no step ...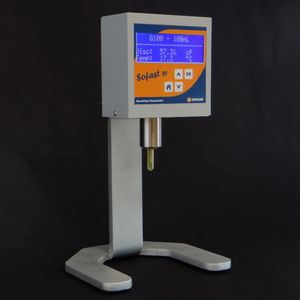 laboratory viscometer
SOFAST
SOFAST THE MOST EASY-TO-CLEAN BENCHTOP VISCOMETER FOR ULTRA-FAST MEASUREMENTS ON SMALL SAMPLES. SOFAST BV is the benchtop viscometer using the reliable vibrating technology at resonance frequency. Using a beaker or a 2ml sample ...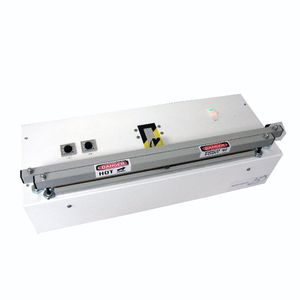 heat sealer for the pharmaceutical industry
235
The model 235 is an impulse heat vacuum sealer designed for the user that wants to get the job done without paying an arm and a leg. Perfect for vacuum sealing a wide variety of pouches from lightweight polyethylene to barrier bags. Built ...
See the other products
Accu-Seal

laboratory microscope
700M
Features: Magnification: from 40x to 2000x Rotatable monocular head Metal body Coordinate moving stage Coaxial coarse and fine focusing mechanism LED illumination with adjustable brightness Oil immersion Abbe condenser Iris diaphragm Achromatic ...
See the other products
Levenhuk

laboratory workstation for the pharmaceutical industry
Stainless Steel DFB Downflow Benches for Industrial ProcessesDFB Downflow Benches protect operators sitting at work during lengthy industrial processes where heavier-than-air toxic vapours, fumes, gases, odours, aerosols and particulates ...

laboratory viscometer
PCE-125
The PCE-125 series Ford Flow Cup Meter uses gravity to measure the flow rate of a liquid. Under ideal conditions, flow rate is proportional to kinematic viscosity. Thus, a Ford cup is used to determine the kinematic viscosity of fluids. ...
See the other products
PCE Ibérica S.L.

medical thermosealer
SA SEALPRO TOTAL
World's first thermo sealer with 100% thermal imaging inspection technology For the first time in the industry, Shemesh Automation presents the SealPro Total – here's what the 'total' stands for: The SealPro Total is the first 100% ...
See the other products
Shemesh

bench-top water bath
CWB-10, CWB-20
Temperature range: 5 °C - 100 °C
Capacity: 10, 20 l
Features • Microprocessor Controlled • Stainless Steel Chamber • Internal Circulation pump for maximum uniformity • Stainless Steel LID included Description CWB-10 and CWB-20 Digital Water Baths are available in 10L and 20L capacity. ...

Built in product sorter Pre-sort chips, under, and over-sized tablets before feeding Gentle on products Sorts up to 10,000 tablets per minute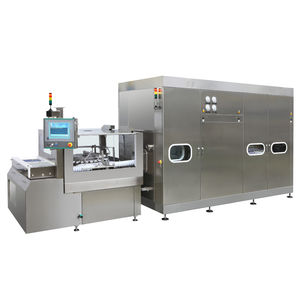 sterilization tunnel
DEPYR 601
Laminar Flow Depyrogenation Tunnel The new sterilization tunnel DEPYR 601 is the outcome of joint efforts of Neri/Corima who have merged their experience, quality and the latest cutting-edge technologies to produce a new concept of tunnel. ...

radioactive substance manipulation laboratory workstation
Laboratory work station with high load capacity This workbench made of sturdy sectional steel is designed to bear heavy loads such as shielded work stations, lead castles, radiation safety vaults, or shielded measuring probes, and ...
See the other products
Isotope Technologies Dresden

diafiltration filtration system
SARTOFLOW® Study
The SARTOFLOW® Study will prove to be your best assistant in ultra- and diafiltration applications. It will assist you by conveniently displaying interactive prompts for easy guidance through entire sequences that will enable you to be ...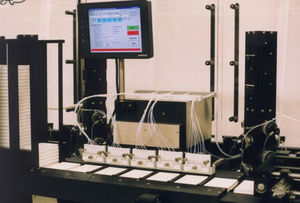 high-throughput screening laboratory workstation
OBPW, Inc. is now offering a variety of custom automation solutions to meet the needs of the HIGH THROUGHPUT SCREENING industry. These systems feature: • Processing speeds that can exceed 1000 plates per hour, depending on configuration • ...

radiochemistry laboratory workstation
8"x 8" x 4" lead glass window with 2" lead shielding on all sides. Dose Calibrator Chamber, shielded waste container are flush mounted to work surface floor. Sharp shield can be accessed via a shielding drawer. Give ...