How to choose this product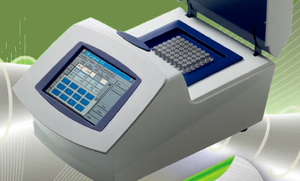 Polymerase chain reactions (PCR) can be used to duplicate genome sequences in great number, whether DNA or RNA. The thermal cycler, or PCR machine automates this process.
Applications
These devices allow HIV and hepatitis B, C and D viruses to be detected. They are also capable of revealing the presence of GMOs and the diagnosis of leukemias, lymphomas and other diseases.
Technologies
Most such machines rely on the Peltier effect to cool sample tubes. Some can perform PCR in real time.
How to choose
Principal selection factors are the amount of space required for the cycler and the maximum number of specimens it can handle.