The Online Medical Device Exhibition
dental X-ray generator
d'vinci
... wall-mounted systems and provides significant advantages in total cost of ownership, portability and patient/operator safety. Cost Effective THE D'VINCI REPLACES THE NEED TO PURCHASE SEVERAL WALL-MOUNT SYSTEMS Replaces ...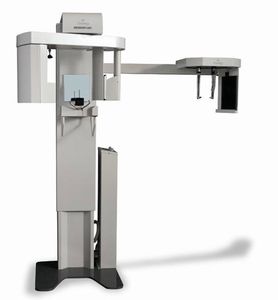 panoramic X-ray system
ARCOGRAPH EASY
Dental panoramic very simple and easy to use. Compact dimensions. The automatic kV increase in the vertebral column area gives uniform radiographic results. Motorized height adjustment. Technical features Patient ...
See the other products
IMAGO Radiology
Classification: Electromedical, Class I, Type B. Single phase AC 100V~240V/50Hz~60Hz Output Voltage:DC16.8V Tube Voltage: 70KV Tube Current: 1mA Exposure time:0.1~1.6s Battery:DC14.8V 6400mA N.W(Kgs):2.8Kgs G.W(Kgs): 9Kgs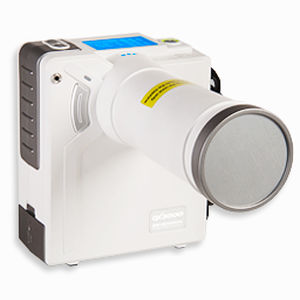 dental X-ray generator
iRay D3
... leading in dental technology. This system has portable IRAY D3 camera which is easy to carry around your dental surgery saving a lot of your precious time. The inventions of modern dental ...
See the other products
Dexcowin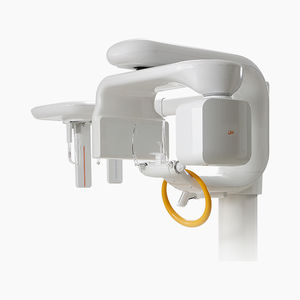 dental CBCT scanner
RAYSCAN α+
... select only the needed treatment area. Patient positioning and FOV collimation utilizes an industry-exclusive light-guided system. In comparison to our competitors, RAYSCAN α+ is the world leading innovative product ...
See the other products
Ray
dental X-ray generator
DENTAL View
Intraoral units: Excellent image quality with the finest 0.4 mm focal spot Completed with CDR Digital sensors Panoramic units: Complete range of products for panoramic and cephalometric applications ...
See the other products
BMI Biomedical International
dental X-ray generator
SAF-3000
... Inverter Type X-ray System the Most Suitable to Diverse Digital Sensors. Simultaneous use of digital sensor and film. More than 300 Exposures are Possible with One Time Charging of Battery More Compact Size/weight than ...
dental X-ray generator
Suzy X
Model : Suzy 608 Mains : 230V 5%AC Power Consumption : 1150 VA High Tension : 65 / 70kVp Tube Current : 8 mA Tube Focus : 1.5mm (IEC) RVG Compatible. Digital Timer with Timing from 0.2 Sec to 2.9 Sec in IOP Mode adjustable ...
dental X-ray generator
YBS-10A
... conveniently for maximum; Pneumatic up-down seat, more convenient and more comfortable; It is for the use of the digital imaging system of mouth.
dental X-ray generator
ZR1
Wall - mounted X-Ray machine Target-surface Material: tungsten Target-surface Bank angle: 12o Focal point: 0.8MM Anodic Voltage: 70Kvp±10% Anodic Current: 8mA±10% Total Filtration: 2mmAl (inherent ltration 1mmAl disassemble 1mmAl) Focal ...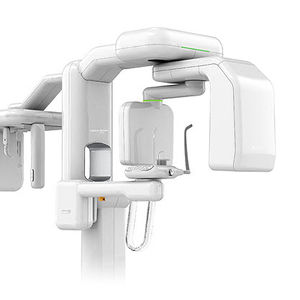 dental CBCT scanner
PAPAYA 3D PLUS
Combination Imaging System FEATURES : 3D CT, Panoramic & Cephalometric Imaging The versatile imaging capability provides the user with accurate information for implant planning. - 7.7 sec ...
See the other products
Genoray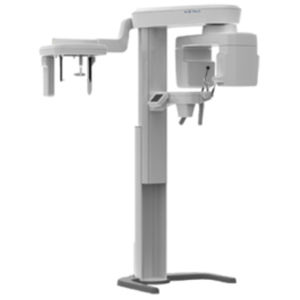 panoramic X-ray system
AUGE SOLIO
... next-generation system competently executed, using unique advanced technology to respond to the extensive requirements of diagnostic imaging in dental therapy. This system has a wide ...
See the other products
ASAHI Roentgen
cephalometric X-ray system
PANORAMIX
... effectivness. The programs available permit extensive coverage of various kinds of examination: adult and child panoramic dental X-ray, TMJs, cephalometry, nasal and paranasal sinuses, and Emipanoramic program. The unit ...
See the other products
Intermedical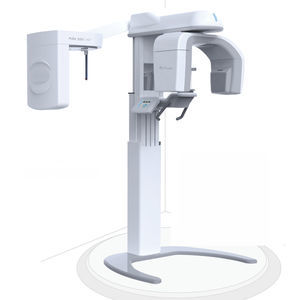 cephalometric X-ray system
Point 3D Combi 500C/S
World Best 3-Dimensional Image Quality (The use of high-defined large capacity sensor) The use of Amorphous Silicon Flat Panel Sensor is extended the life time of sensor more than 2 times than l.l Detector, and it is offering images in ...
See the other products
PointNix
dental X-ray generator
MAX70HF/DC
Thanks to its 30-year experience in the intraoral x-ray system manufacturing, with its equipments CSN Industrie is able to completely satisfy the particular needs of the x-ray dental ...
dental X-ray generator
Minident 70
Device allows performance of intraoral and occlusive dental skiagraphy. Easy movable supporting balanced arms allows fast and exact adjusting of X-ray head. Operating staff is effectively protected against ...
dental X-ray generator
PY-70C
... X-ray tube is at 0.7 x 0.7 mm, as the smaller the focus contributes to higher image quality SIMPLE DESIGN Chair type dental x-ray unit, space saving design Adopt the air pressure type seat, can adjust the height ...
See the other products
Po Ye X-Ray
panoramic X-ray system
ART PLUS
... . The ART Plus dental systems truly address the market need for high quality at affordable cost. The complete product brochure can be downloaded from here. ART Plus represents a new generation of extra-oral ...
See the other products
AJAT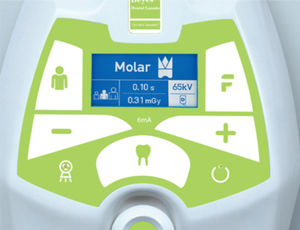 dental X-ray generator
Duray DC
Unit opens a new era for intraoral units: a new era characterized by peerless convenience, easiness of use and innovative design. A model of state-of-the-art technology, thanks to its high frequency generator coupled ...
panoramic X-ray system
DXM-90
features The latest film panoramic x-ray unit The most fashion aesthetic appearance perfectly combined with the most powerful advanced function Digital standard design Much more accurate by using digital panoramic circuit, upgrade to digital ...