The Online Medical Device Exhibition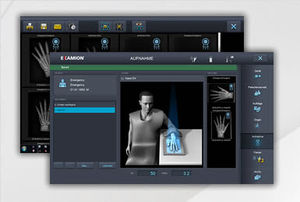 The universal image acquisition software of the future. The powerful X-AQS Software is the heart of all digital radiography solutions. With this unique platform product, one can control, process and ...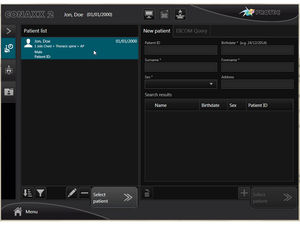 diagnostic software
CONAXX 2
... e.g. our PROPAXX medical imaging software) can be automated, while you still have the possibility of initiating several jobs parallely – e.g. sending the image to PACS, generating a patient-CD, ...
See the other products
PROTEC

... Main functions: -Receive DICOM image from radiology modalities -Scan film into DICOM image -CD-R/DVD burning support - Provide basic and advanced image manipulation for medical diagnosis ...

visualization software
DELUXE
Total control of the entire image capture functions is provided by the GMI DELUXE Software. The entire workflow is enhanced by the device by delivering diagnostic images immediately. Users can electronically ...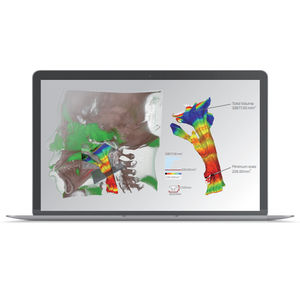 analysis software
Dentiq 3D
Key feature Working History Project Load/Save One Project Viewer 3D Volume Processing High-quality 3D Visualization GPU Acceleration Technique Multiple Language Packs Details Working History – To allow users to undo/redo their work Project ...
See the other products
3D Industrial Imaging, Co., Ltd.

radiation dose monitoring software
PerFRACTION™
... methods and quantify the impact of any treatment variation on clinical goals. Because PerFRACTION is a web application, y ou can access this powerful resource from any browser within your clinical network. Fraction ...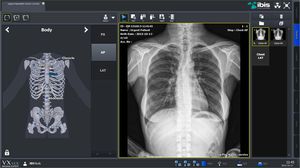 The right software can make the difference.Nowadays choosing the correct software is often more important than the hardware.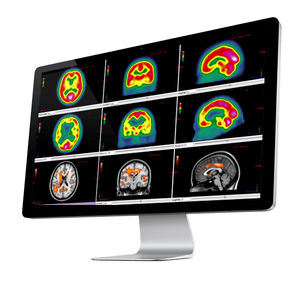 diagnostic software
PLANET® Neuro
Dedicated solution for neurodegenerative diseases diagnosisPLANET® Neuro is designed to increase accuracy and confidence in the diagnosis of neurodegenerative diseases especially Alzheimer's disease, dementia with Lewy bodies, Parkinson's ...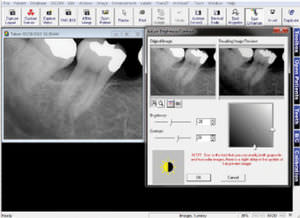 image capture software
Prof. Suni
... Digital Imaging The Prof. Suni software package is a comprehensive, easy-to-use, and feature-rich imaging program that easily integrates with your entire practice. Its array of customization ...
See the other products
Suni Medical Imaging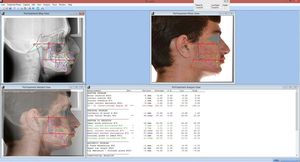 cephalometric analysis software
Dr. Ceph
... consuming, whereas computerized cephalometry is very fast, thus enabling the orthodontist to obtain a more comprehensive diagnostic picture. The need for templates and retracings of acetate overlays is eliminated. An ...

patient data management software
Optomed Workstation
... retinal images with one simple graphical interface. Full DICOM and PACS compliance ensures seamless interoperability with hospital networks.

... FEATURES Compatible with most DXA scanners Integrated into DXA workflow Clinical report Automated analysis of retrospective data TECHNOLOGY The software algorithm registers a 3D statistical ...

image enhancement software
US PLUSView™
... enhancement, imaging professionals are able to better detect lesions in soft tissue during breast examinations. For more reliable fetus measurements, of a fetus, the women's health package provides clear lines and edge ...
See the other products
ContextVision

visualization software
Exocad
EXOCAD software is known for its speedy operation and ease of use, helping you minimize training costs and maximize productivity. It is reliable and robust even when dealing with complex cases on a daily basis. Wide ...

3D viewing software
ResolutionMD®
... efficient efficient manner. Since Resolution MD Clinical components can be accessed through mobile devices, workflows and results can be made available any time and at any place. Resolution MD Clinical ...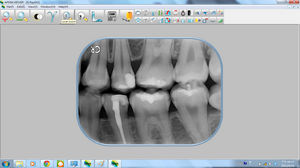 dental imaging software
Apixia Digital Imaging
Intuitive Imaging Software Simplicity, ease of use, and an intuitive design were just a few of the things customers told us they wanted in their imaging software. ...

visualization software
eUnity™
... to medical images and reports, yet having access is key to great patient care. eUnity™ solves the problem of poor access to images across the healthcare enterprise at the point of care, where healthcare happens. eUnity™ ...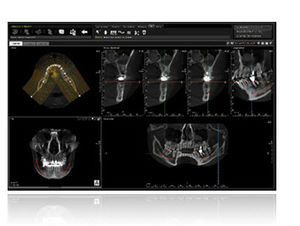 DICOM Solution - TRIANA FEATURES Masterpiece of Digital Image Management TRIANA is is able to manage Panoramic, Cephalometric, CT, and Portable, with Sensor image, and Triana is compatible with PACS Genoray Dental Line up Supporting ...
See the other products
Genoray


diagnostic software
ECS View
... vizualisation software for diagnostic use with standard tools (windowing, measurements, MPR). It's compatible with all graphics cards on the market. ECS View 3D is DICOM medical image ...
See the other products
EVOLUCARE

image capture software
NEO 3D
User-friendly icon design supports 2D and 3D display diagnosis on the PC. 3D layout pattern of various ten screen display Various ten screen display can select the layout for the diagnosis purpose, and support effective explanation ...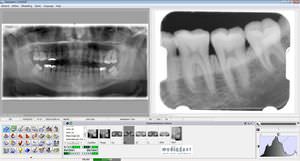 dental imaging software
Mediadent
Connects easily to any practice management software Image management Cutting edge crash proof software structure 16 bits dynamic range for B/W images 24 bits dynamic range for Color images Accepts all ...

printing software
Voyager BURN
... viewing and manipulation tools for enhanced viewing and review of images. Voyager Burn can operate as part of a Voyager Diagnostic workstation, Voyager PACS network or as a standalone system receiving DICOM images from ...
See the other products
Voyager Imaging

acquisition software
Metron-DVM
Whether fantastic images or advanced diagnostic aids, Metron has become a leader in X-Ray imaging for Companion Animal Skeletal. Metron is a leader in digital X-Ray processing, producing diagnostically ...
See the other products
Metron Imaging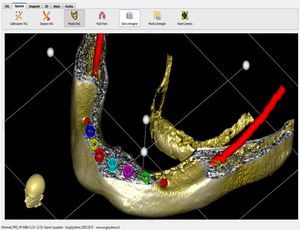 3D viewing software
Winmed
Winmed, software for the 3d pre-surgical planning of the dental implant treatment. Extreme accuracy of elaboration, which eliminates the alignment distortions of the patient during the CT scans, joined to a perfect compatibility ...
See the other products
ARTIGLIO SNC