The Online Medical Device Exhibition
HYGITHERM sensorDescriptionAn effective solution in the fi ght against the spread of legionella, this original and reliable sensor is specially designed to control the temperature of sanitary water circulating within plumbing. Fitted ...
See the other products
JRI
laboratory hygrothermometer
RH896
Portable Infrared Indicator RH896 This 3-in-1 indicator comes with a laser sighting for surface measurements, a temperature/humidity sensor, and a thermocouple input: the ideal HVAC solution.The portable thermometer HR896 measures simultaneously ...
See the other products
JRI
laboratory hygrothermometer
P470
High Precision thermo-hygrometer P470 DescriptionThe P470 Thermo-hygrometer has been specifically designed to meet HVAC norms and allows to identify critical values immediately. With its exceptional response time and excellent accuracy ...
See the other products
JRI
laboratory hygrothermometer
TFH 620 + TPH 100
Product Description • Robust and impact resistant • High accuracy • °C/°F switchable • Very fast • Dew point calculation • Battery charge indicator • Automatic deactivation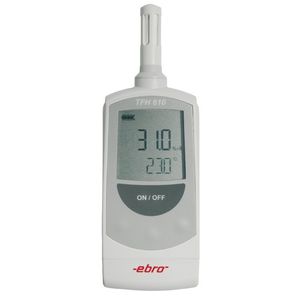 laboratory hygrothermometer
TFH 610
Product Description • Robust and impact resistant • High accuracy • °C/°F selectable • Battery indication • Automatic deactivation Production, Storage, Computer rooms, Environmental control, Food products industry, Laboratory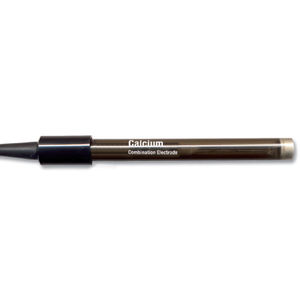 ion selective electrode
ISE20B, ISE52B
Polymer electrodes consist of various ion-exchange materials in an inert matrix such as PVC, polythene or silicone rubber. Solid state electrodes utilise relatively insoluble inorganic salts in a membrane. Glass membrane electrodes are ...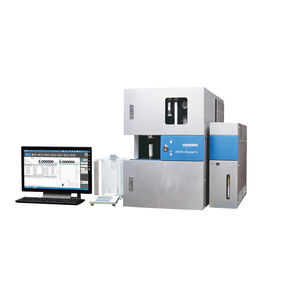 carbon analyzer
EMIA-Expert
Carbon/Sulfur Analyzer High Performance Model: EMIA-Expert For expert analyst demanding the greatest accuracy and precision The EMIA-Expert Carbon/Sulfur Analyzer is based on HORIBA's widely respected expertise in Non-Dispersive Infrared ...
See the other products
HORIBA Scientific
differential scanning calorimeter
DSC-60 Plus series
The DSC-60 Plus is a thermal analyzer for characterization of materials in research and development and QC applications in areas like polymers, foods, electronics, and pharmaceuticals. It is sensitive and easy to operate, precisely what ...
See the other products
Shimadzu
ammonia ion selective electrode
HI4101
The HI4101 ammonia ion selective electrode is a complete potentiometric cell that contains both a silver/silver chloride (Ag/AgCl) reference and a pH measurement element. These elements are housed within a plastic body with a chloride ...
See the other products
HANNA Instruments
electronic microbalances
XPE series
Weighing capacity: 22 g - 52,000 g
Readability: 1, 0.01, 2 µg
1µg readability with up to 50g maximum capacity XPE micro analytical balances deliver the highest capacity coupled with the lowest possible minimum weight. Dose directly into a larger tare container, saving valuable material and making significant ...
See the other products
Mettler Toledo
high-throughput surface plasmon resonance system
Sierra SPR-32
From initial screening to detailed kinetic characterization and thermodynamics measurements, the Sierra SPR-32 system enables high-throughput surface plasmon resonance (SPR) analysis of molecular interactions. Equipped with 32 individually ...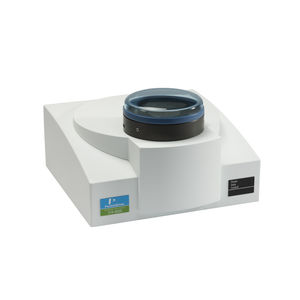 thermal analyzer
STA 8000
The STA 8000 simultaneous thermal analyzer offers performance, reliability and productivity you can depend on. Detail Information Simultaneous analysis of TG with DTA mode (?T) and DSC (mW) mode for fast enhanced result interpretation Wide ...
See the other products
PerkinElmer
chlorine analyzer
EW-02656-20
More accurate and precise than any other rapid method of salt determination! Measurement repeatability ensures quality assurance and control Compact design saves valuable bench space Chloride standards are calibrated in ...
chlorine analyzer
9184 sc
The 9184 sc free chlorine analyser is ideal for drinking water distribution monitoring, chlorination applications, demineraliser systems, wastewater, or cooling water processes due to its 0 to 20 ppm range. The minimum detection limit ...
See the other products
HACH LANGE Europe
differential scanning calorimeter
DSC7000X
DSC7000X achieves unbeatable DSC sensitivity and repeatability with a superior new sensor and furnace. Hitachi High-Tech Science supplies the state of the art DSC for real experts. DSC7000X improves the reliability of data due to the ...
See the other products
Hitachi High-Technologies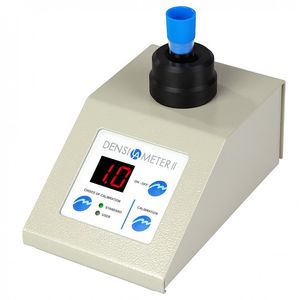 cell density meter
DENSI-LA-METER II
This densilameter is designed to facilitate fastest possible determination of microbial density with comfort. The turbidity for measurement varies from 0.0 to 15.0 McFarland. It is equipped to meet the objectives with its patented style ...
This autoclavable pH probe is particularly suited for the monitoring and regulating of fermentation processes. It is distinguished by its exceptional durability and sturdiness. Characteristics Low maintenance Two-hole diaphragms ...
carbon analyzer
832 series
LECO's 832 series will redefine the way you determine sulfur and carbon in a wide variety of organic and some inorganic materials. Using extensive customer feedback and innovative engineering, our latest instrumentation takes advantage ...
See the other products
LECO
chlorine analyzer
70MP0457
Online Analyzer for Chlorine without reagent STAC CL 3 YEARS WARRANTY. Chlorine UV online analyzer delivered with user manual, UV Pro software with connection cables and performance certificate. Instrument delivered without cell, to ...
See the other products
AQUALABO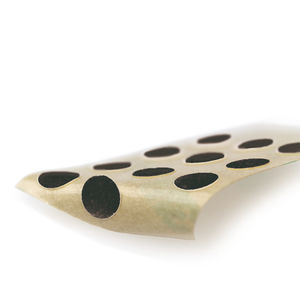 Easy Integration into Transparent Vessels for Online Oxygen Monitoring Self-adhesive Oxygen Sensor Spot SP-PSt3-SA With the new self-adhesive technology it is easy to integrate these sensor spots in nearly any transparent glass or plastic ...
See the other products
PreSens Precision Sensing GmbH
water flow meter
FVA 915 VTH25M, FVA 915 VTHM
Output: 2 l/min - 160 l/min
Axial turbine flowmeter for liquids For measuring the volume flow rate or for dosing tasks with large flow rates For measuring the volume flow rate or for dosing tasks with large flow rates. Compact design. Wide useful operating range. Wide ...
See the other products
Ahlborn
temperature sensor
TOVIAL, ADVIAL, SEPVIAL series
Respiration Vials with Integrated Optical Oxygen and Temperature Sensors Vials with ca. 4 ml or ca. 20 ml For small scale respirometry or metabolic rate measurements Track oxygen levels in the liquid phase and simultaneously in the gaseous ...
See the other products
Pyro Science GmbH
oxygen sensor
Gasboard8500
Gasboard8500 ultrasonic oxygen sensor is an economical gas sensor used to detect oxygen concentration in binary gases. Adopting ultrasonic detecting technology, it is very stable and there is no need to calibrate the sensor in the application. ...
See the other products
Wuhan Cubic Optoelectronics
temperature sensor
EDGE™ S-400
EDGE S-400 Wireless Temperature Sensor EDGE™ S-400 is a Bluetooth®– enabled single- or multi-use portable sensor ideal for cold chain monitoring of temperature-sensitive products during shipment
See the other products
Temptime Corporation
Wood has no added urea-formaldehyde for safer indoor quality. PVC-Free construction. Digital scale with lb-oz or kg readout. Reads in 1 oz. increments. Electric and battery operation. 9V AC adapter included. Auto power shot-off . Batteries ...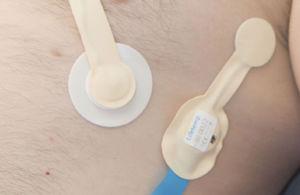 temperature sensor
Lifetemp™
Continuous real-time temperature monitoring can provide clinicians with a wealth of information about a patient's condition whilst helping prevent adverse events and providing optimal care. The Lifetemp sensor is a low profile, lightweight ...
Oxygen Sensor OOM110 Use the advantages: • Compliant with European MDD (CE certification) • Meets ISO 80601-2-55 • Designed and manufactured according to EN ISO 13485 • Accurate and reliable response • Resistant to N 2 O • ...
See the other products
EnviteC
spectrophotometer cuvette
VersaCell
Features & Benefits Ultra Low volume requirement as little as 0.6 μl Easy to use Magnetic closing action Surfaces are easy to wipe clean after measurement Fast and accurate measurements Wide dynamic range using different pathlength Quick ...