The Online Medical Device Exhibition
This is a Clark-type polarographic sensor with a 22 micron diameter platinum cathode and silver/silver chloride anode connected by a buffered potassium chloride electrolyte solution. Used in conjunction with both the 782 Dual-Channel ...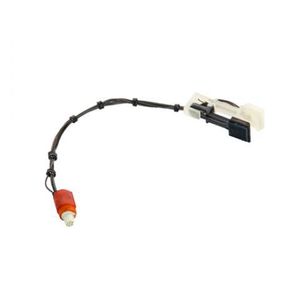 The Mouse Thigh Sensor is used with the MouseOx Plus for obtaining vital sign measurements on an anesthetized mice by providing a strong signal from femoral artery. Click here to view all the available MouseOx Plus Sensors Mouse ...
See the other products
STARR Life Sciences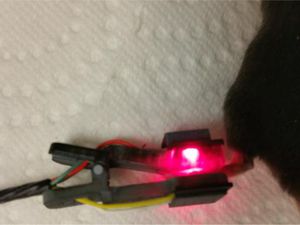 The Mouse Paw Sensor is used for obtaining vital sign measurements on anesthetized mice. The mouse paw sensor is only available for the MouseOx Plus system. Click here to view all the available MouseOx Plus Sensors Throat Sensor Collar ...
See the other products
STARR Life Sciences
The Rat Foot Sensor is used with the MouseOx Plus for obtaining vital sign measurements on an anesthetized rat's foot. Click here to view all the available MouseOx Plus Sensors Mouse Paw Sensor Throat Sensor Collar Sensor Mouse ...
See the other products
STARR Life Sciences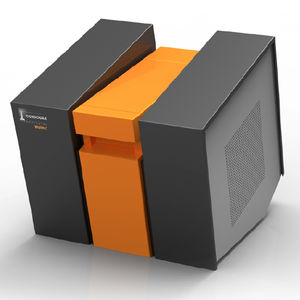 zeta potential analyzer
WALLIS™
WALLISζTM is an innovative high resolution Zeta potential analyzer purely dedicated to nanoparticle and colloidal charge characterization. Based on a modern version of Laser Doppler Electrophoresis (LDE) technique Ideal tool for studying ...
carbon dioxide sensor
Oxymax F.A.S.T.
General Information New to the Oxymax lineup is our Frequent Analysis Sensing Technology. F.A.S.T systems employ a dedicated set of paired oxygen and carbon dioxide sensors for each chamber. Near continuous analysis can be performed ...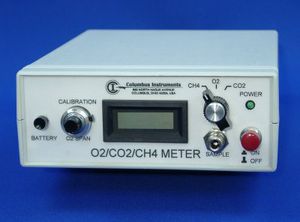 General Information Our new Portable Gas Meter is an inexpensive, battery-operated gas analyzer. Its size (3" x 8" x 11") makes it easily portable. The Portable Gas Meter can simultaneously measure O2, CO2, and CH4 gases evolving ...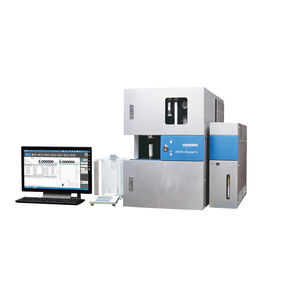 carbon analyzer
EMIA-Expert
Carbon/Sulfur Analyzer High Performance Model: EMIA-Expert For expert analyst demanding the greatest accuracy and precision The EMIA-Expert Carbon/Sulfur Analyzer is based on HORIBA's widely respected expertise in Non-Dispersive Infrared ...
See the other products
HORIBA Scientific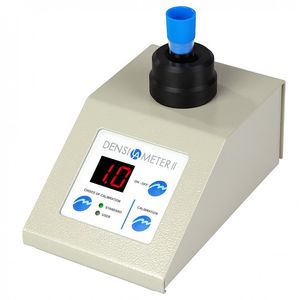 cell density meter
DENSILAMETER II
Product Description: Reliable determination of microbial suspension density Features: Elimination of subjective errors related to visual determination of inoculum density Standard and user calibration Measurement accuracy Measurement ...
differential scanning calorimeter
DSC-60 Plus series
The DSC-60 Plus is a thermal analyzer for characterization of materials in research and development and QC applications in areas like polymers, foods, electronics, and pharmaceuticals. It is sensitive and easy to operate, precisely what ...
See the other products
Shimadzu
electronic microbalances
XPE series
Weighing capacity: 22 g - 52,000 g
Readability: 1, 0.01, 2 µg
1µg readability with up to 50g maximum capacity XPE micro analytical balances deliver the highest capacity coupled with the lowest possible minimum weight. Dose directly into a larger tare container, saving valuable material and making significant ...
See the other products
Mettler Toledo
high-throughput surface plasmon resonance system
Sierra SPR-32
From initial screening to detailed kinetic characterization and thermodynamics measurements, the Sierra SPR-32 system enables high-throughput surface plasmon resonance (SPR) analysis of molecular interactions. Equipped with 32 individually ...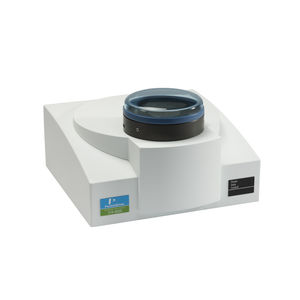 thermal analyzer
STA 8000
The STA 8000 simultaneous thermal analyzer offers performance, reliability and productivity you can depend on. Detail Information Simultaneous analysis of TG with DTA mode (?T) and DSC (mW) mode for fast enhanced result interpretation Wide ...
See the other products
PerkinElmer
gas flow meter
EW-32605-43
Designed for medium flow range applications, these flowmeters incorporate precision-machined glass and brass or stainless steel frames to provide accurate and economical flow metering solutions. Simply rotate glass flowtube to read the ...
See the other products
Cole-Parmer
chlorine analyzer
9184 sc
The 9184 sc free chlorine analyser is ideal for drinking water distribution monitoring, chlorination applications, demineraliser systems, wastewater, or cooling water processes due to its 0 to 20 ppm range. The minimum detection limit ...
See the other products
HACH LANGE Europe
differential scanning calorimeter
DSC7000X
DSC7000X achieves unbeatable DSC sensitivity and repeatability with a superior new sensor and furnace. Hitachi High-Tech Science supplies the state of the art DSC for real experts. DSC7000X improves the reliability of data due to the ...
See the other products
Hitachi High-Technologies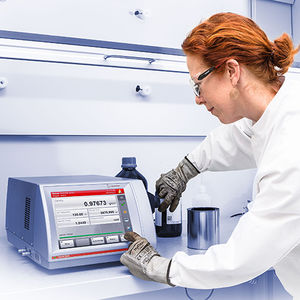 laboratory density meter
DMA™ 4200 M
Density meter: DMA™ 4200 M Density meter for heavy petroleum samples The new DMA™ 4200 M is a density meter for exceptional conditions. It measures the density at temperatures between -10 °C and 200 °C and elevated pressures up to 500 ...
See the other products
Anton Paar
Combined flow meter and suction unit for gas bottle fitting Pressure regulator for O2 flow meter 0-15 L/min and ejector VAC regulator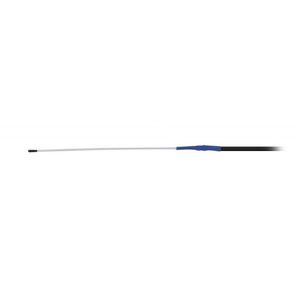 temperature sensor
RightTemp®
For use with the RightTemp® module, available in the SomnoSuite®, PhysioSuite®, CODA®, and RoVent Jr.® systems. This sensor is for all new systems and existing systems with serial numbers ending in "-B."
temperature sensor
EDGE™ S-400
EDGE S-400 Wireless Temperature Sensor EDGE™ S-400 is a Bluetooth®– enabled single- or multi-use portable sensor ideal for cold chain monitoring of temperature-sensitive products during shipment
See the other products
Temptime Corporation
Wood has no added urea-formaldehyde for safer indoor quality. PVC-Free construction. Digital scale with lb-oz or kg readout. Reads in 1 oz. increments. Electric and battery operation. 9V AC adapter included. Auto power shot-off . Batteries ...
This autoclavable pH probe is particularly suited for the monitoring and regulating of fermentation processes. It is distinguished by its exceptional durability and sturdiness. Characteristics Low maintenance Two-hole diaphragms ...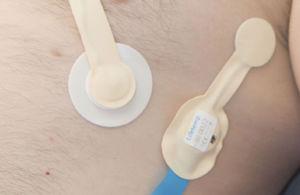 temperature sensor
Lifetemp™
Continuous real-time temperature monitoring can provide clinicians with a wealth of information about a patient's condition whilst helping prevent adverse events and providing optimal care. The Lifetemp sensor is a low profile, lightweight ...
carbon analyzer
832 series
LECO's 832 series will redefine the way you determine sulfur and carbon in a wide variety of organic and some inorganic materials. Using extensive customer feedback and innovative engineering, our latest instrumentation takes advantage ...
See the other products
LECO
chlorine analyzer
70MP0457
Online Analyzer for Chlorine without reagent STAC CL 3 YEARS WARRANTY. Chlorine UV online analyzer delivered with user manual, UV Pro software with connection cables and performance certificate. Instrument delivered without cell, to ...
See the other products
AQUALABO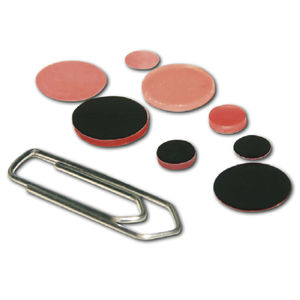 dissolved oxygen sensor
SP-PSt series
Precise Oxygen Measurements under Real Conditions Oxygen Sensor Spot SP-PSt3-NAU Sensor spots are the most versatile version of non-invasive optical oxygen sensors. The red side of the spot can be attached to the inner surface of any ...
See the other products
PreSens Precision Sensing GmbH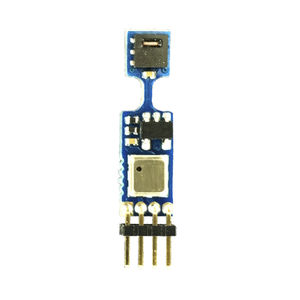 temperature sensor
FH0D 46- C
Miniature multi-sensor module for measuring temperature, humidity, and pressure with integrated EEPROM Designs and specifications see data sheet
See the other products
Ahlborn
The FDO2 is an optical oxygen sensor for gas measurements based on luminescence quenching of a sensor dye. The dye is excited with red light, and the properties of the resulting luminescence are measured in the near infrared. The presence ...
See the other products
Pyro Science GmbH