The Online Medical Device Exhibition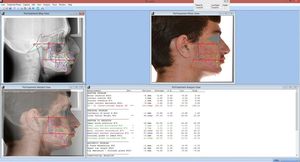 cephalometric analysis software
Dr. Ceph
... consuming, whereas computerized cephalometry is very fast, thus enabling the orthodontist to obtain a more comprehensive diagnostic picture. The need for templates and retracings of acetate overlays is eliminated. An ...
... FEATURES Compatible with most DXA scanners Integrated into DXA workflow Clinical report Automated analysis of retrospective data TECHNOLOGY The software algorithm registers a 3D statistical ...
image enhancement software
US PLUSView™
... enhancement, imaging professionals are able to better detect lesions in soft tissue during breast examinations. For more reliable fetus measurements, of a fetus, the women's health package provides clear lines and edge ...
See the other products
ContextVision
visualization software
Exocad
EXOCAD software is known for its speedy operation and ease of use, helping you minimize training costs and maximize productivity. It is reliable and robust even when dealing with complex cases on a daily basis. Wide ...
3D viewing software
ResolutionMD®
... efficient efficient manner. Since Resolution MD Clinical components can be accessed through mobile devices, workflows and results can be made available any time and at any place. Resolution MD Clinical ...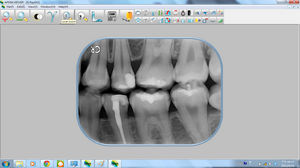 dental imaging software
Apixia Digital Imaging
Intuitive Imaging Software Simplicity, ease of use, and an intuitive design were just a few of the things customers told us they wanted in their imaging software. ...
visualization software
eUnity™
... to medical images and reports, yet having access is key to great patient care. eUnity™ solves the problem of poor access to images across the healthcare enterprise at the point of care, where healthcare happens. eUnity™ ...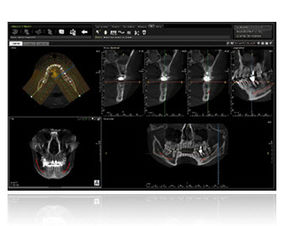 DICOM Solution - TRIANA FEATURES Masterpiece of Digital Image Management TRIANA is is able to manage Panoramic, Cephalometric, CT, and Portable, with Sensor image, and Triana is compatible with PACS Genoray Dental Line up Supporting ...
See the other products
Genoray
image capture software
NEO 3D
User-friendly icon design supports 2D and 3D display diagnosis on the PC. 3D layout pattern of various ten screen display Various ten screen display can select the layout for the diagnosis purpose, and support effective explanation ...
printing software
Voyager BURN
... viewing and manipulation tools for enhanced viewing and review of images. Voyager Burn can operate as part of a Voyager Diagnostic workstation, Voyager PACS network or as a standalone system receiving DICOM images from ...
See the other products
Voyager Imaging
acquisition software
Metron-DVM
Whether fantastic images or advanced diagnostic aids, Metron has become a leader in X-Ray imaging for Companion Animal Skeletal. Metron is a leader in digital X-Ray processing, producing diagnostically ...
See the other products
Metron Imaging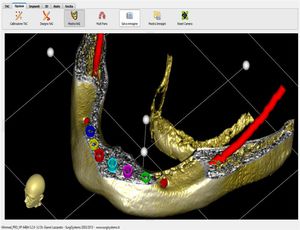 3D viewing software
Winmed
Winmed, software for the 3d pre-surgical planning of the dental implant treatment. Extreme accuracy of elaboration, which eliminates the alignment distortions of the patient during the CT scans, joined to a perfect compatibility ...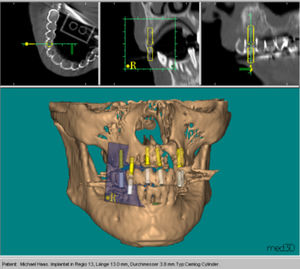 preoperative planning software
IMPLANT3D
This 3D-planning software implant3D enables a dentist to process computertomographic scans (CT-scans) in DICOM-3-Format, which have been acquired by a radiologist and transfered to him (typically on CD-ROM) directly to ...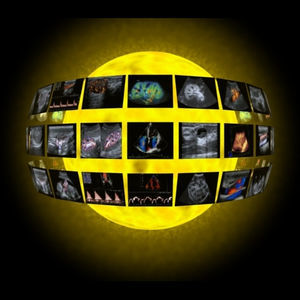 archiving software
SonoWin®
... system for medical image archiving and reporting What actually is SonoWin®? SonoWin is a highly sophisticated system for medical image archiving and reporting. SonoWin systems comprise simple single-user ...
See the other products
meso international
analysis software
MammoView
Digital mammography results effective + flexible medigration MammoView is an easy to use, cost effective examination- and analysis system for curative mammography as well as mammography screening (fulfils PAS 1054). The enormous ...
patient data management software
PodPractice
... integrated 2020 imaging products. Functionality is provided for electronic prescriptions, appointment scheduling, radiology results, laboratory orders, and so forth. The PodPractice has obtained certification ...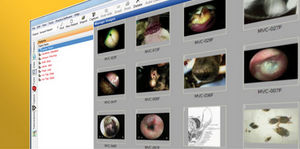 visualization software
VetScope
VetScope View Software integrates with AVImark & DVM Manager and is compatible with most practice management software! Captures and stores video and still frames, customizes and edits images, and ...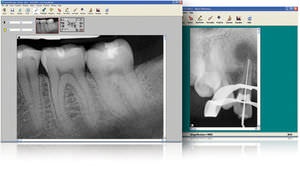 visualization software
CDR DICOM 5
The CDR DICOM is a digital radiography software. It optimizes images to assist with diagnosis and improves patient communication. It offers a common language for medical devices which ...
image enhancement software
CLINIVIEW™
CLINIVIEW™ is an easy-to-use imaging software with powerful tools for image capture, viewing, printing and storage, including a variety of image enhancement tools. Images can be imported or scanned from ...
See the other products
KaVo Kerr France
reporting software
inForm®
inForm® Cell Analysis™ enables quantitative per cell analysis of immunohistochemistry (IHC), immunofluorescence (IF), and RNA in-situ hybridization, enabling the separation of weak and spectrally overlapping markers, in single and multiplex ...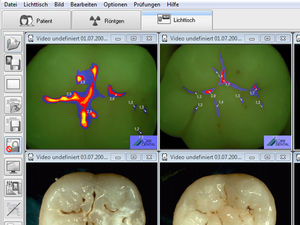 visualization software
DBSWIN
The benefit at a glance 16-bit data with 65,536 grey-scale values for outstanding image quality Caries and plaque diagnostics with VistaCam iX Diagnostics supporting filter functions Twain connection for OPGs USB 3.0 support of all current ...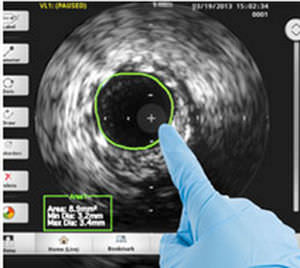 ... guided therapy systems offer the choice of imaging and physiology on a single integrated platform.¹ Core helps provide clarity in your approach, confidence in your decisions, and convenience in your diagnostic ...
See the other products
Volcano
viewer software
CA® SMART 2D version 4.0
The enhancements made to the CA® SMART 2D software in version 4.0 offer new possibilities for tooth movements in the CA® set-up technique. Thanks to the modified presentation of the different views it is possible to take ...