The Online Medical Device Exhibition
flame spectrometer
FLAME-NIR
Wavelength: 950 nm - 1,650 nm
... choice for many NIR applications including moisture measurement, grain and feed quality, measurement of fats and oils and pharmaceutical ingredients blending.
atomic absorption spectrometer
XplorAA
... XplorAA! Suitable for use in the following industries: Agriculture, Biochemistry, Environment, Food Products, Forensic Chemistry, Geochemistry, Industrial Analysis, Metallurgy, Petrochemistry, Pharmaceuticals ...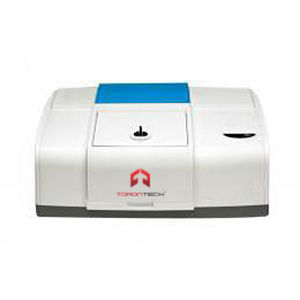 FT-IR spectrometer
FTIR-TT 650
... beam FTIR spectrometer. This instrument is operated by a PC. It is a powerful tool to analyze the sample structure in many fields such as petroleum, chemical engineering and pharmaceutical Industry. Applications ...
Raman spectroscope
RapID™
Wavelength: 830 nm
RapID™ is the next generation in portable Raman raw materials ID verification, extending high-throughput spectroscopic identification through clear packaging to non-transparent and coloured containers – even multi-layer paper and plastic sacks
See the other products
Cobalt
UV-visible spectrometer
ACM-1908- UV1900 S
... precise, steady and consistent. The Double Beam UV-visible Spectrophotometer is ideal to widely use most of test filed such as clinical laboratory, biochemical laboratory, pharmacy, petrol chemical laboratory, environmental ...