The Online Medical Device Exhibition
monitoring software
EASYCAL™ 4.0
... testing intervals. Automatic transfer of results. RS 232 interface for over 100 balances already defined. Calibration software compatible with nearly all liquid handling instruments and glass or plastic volumetric ...
... Analysis Software Precise transcript concentration estimates Accurate detection of differential expression Exceptional reproducibility across variable conditions Fast run-times and small memory footprint Mix2 RNA-Seq ...
See the other products
lexogen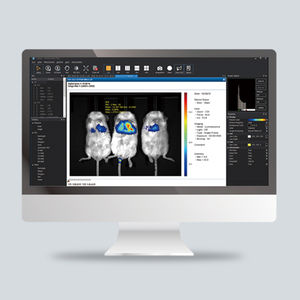 image analysis software
CleVue™
In vivo signal detection & intelligent image analysis software for VISQUE Advanced Kinetic Analysis Patented algorithms for kinetic analysis of molecular diffusion phenomenon - Tmax, Tarrival, Imax, Iarrival, ...
laboratory analyzer software
xPONENT®
... modular, flexible software package for control of the MAGPIX®, Luminex® 100/200™, and FLEXMAP 3D®. The software's graphical user interface follows the typical assay workflow, but can be customized to ...
See the other products
Luminex Corporation
field-flow fractionation software
NovaFFF
The NovaFFF software is based on a "one Software for all devices" strategy, incorporating system control, data collection and data evaluation as well as reporting. The easy to use NovaFFF Software: ...
The most comprehensive life science tools software. Wrap the lab around your finger LEA is the only software that lets you design and run complex experiments, control both your Unchained Labs and third-party ...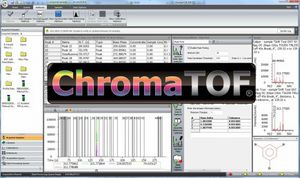 analysis software
ChromaTOF HRT
... breaking mass accuracies need equally innovative and powerful software tools. Designed to deliver high-value and high-integrity mass spectral signal acquisition LECO's ChromaTOF HRT single software platform ...
See the other products
LECO
control software
PreSens Flask Studio
Software for Online O2, OUR, pH & Biomass monitoring in Shake Flasks PreSens Flask Studio The SFR vario is delivered with a basic software, which is the control center for the device. The connection ...
See the other products
PreSens Precision Sensing GmbH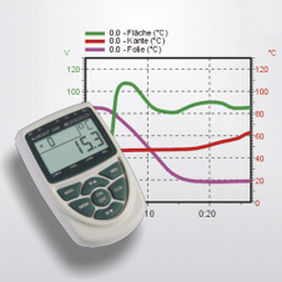 viewer software
ALMEMO® View
ALMEMO® View Software to evaluate and display measured data with up to four measurement channels
See the other products
Ahlborn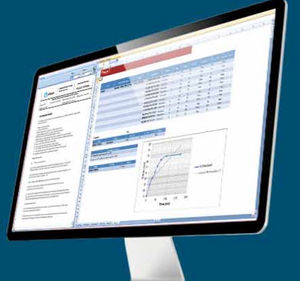 document management software
ELN
The ELN is a powerful electronic replacement that maximizes your lab's efficiency and ensures compliance by allowing execution of test workflows without interruption. REDUCE DATA ENTRY TIME On-screen method execution instructions ...
See the other products
Abbott Informatics Germany GmbH
PAL Sample Control software is the user-friendly tool for the daily routine jobs. With a few clicks sample lists are generated or imported. Now PAL Sample Control starts the operation and the data acquisition. Since PAL ...
See the other products
CTC Analytics AG
visualization software
AvaSoft-Raman
... progress bar to indicate integration time status for longer spectral acquisitions View signal in normalized counts Software baseline correction for fluorescence suppression AvaSoft-Raman also features history ...
data management software
TargetView
Software for detection & identification of compounds in GC–MS profiles What is TargetView? TargetView™ is a time-saving software package allowing accurate identification of both target and 'unknown' ...
management software
microproof® PCR Setup
microproof® PCR Setup Wizard The microproof PCR Setup Wizard allows you to create a complex pipetting scheme on the microproof Robo+. Here, predetermined pipetting steps can be adjusted with respect to start and target position, volume, ...
DNA sequencing software
RS Touch
RS TouchRS Touch Monitoring This software, with an integrated touchscreen interface, is the primary interaction point with the PacBio RS II. An easy-to-understand GUI effortlessly guides you through instrument loading ...
See the other products
PacBio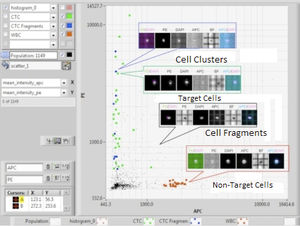 analysis software
CellBrowser™
... selection criteria for maximum flexibility. Image-based selection for maximum confidence.The DEPArray™ System's CellBrowser™ software enables image-based selection and recovery of specific cells and cell populations in ...
analysis software
TIVITA™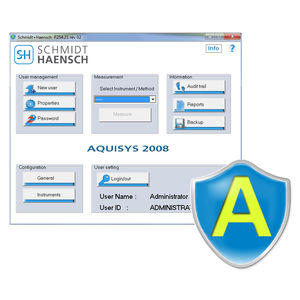 measurement software
Aquisys 2008
... high precision measuring instruments, Schmidt + Haensch offers you the completely 21 CFR Part 11 compliant software AQUISYS 2008. This software enables you to control your polarimeters, refractometers ...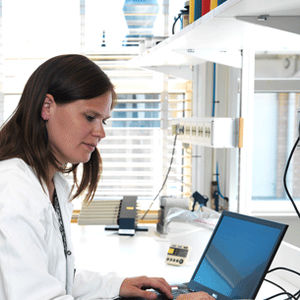 quality control software
HemoCue® 201 DM, HemoCue® 201 DMS
With the HemoCue 201 DM and DMS Software patient- and QC reports are easily generated, and the user of the HemoCue point-of-care device can control the analyzer remotely via LAN/WAN.Generates Patient and QC reportsControls ...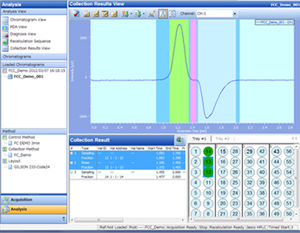 control software
ChromNAV
Chromnav Chromatograohy Data System is a powerful modular software. It is designed for various kinds of chromatography applications. The applications range from fast analysis using UHPLC and SFC, to routine analytical ...
See the other products
Jasco
... Menarini Diagnostics solution for managing your workflow withcomprehensive middleware specifically for the autoimmunity laboratory.
See the other products
Menarini Diagnostics
analysis software
INFINITT Cath Lab
INFINITT Cardiology PACS is used in cardiac cath. lab for image management, tool analysis and simplified data submission to registries ensuring a user-friendly reporting templates easing the complex cath lab procedures. Data is automatically ...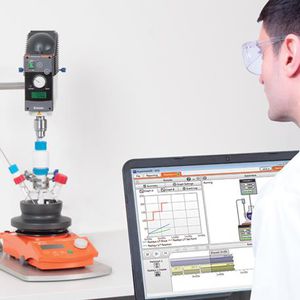 equipment control software
AVA Level 2
Control and log up to four hotplates and/or four overhead stirrers in parallel Control and log stirring hotplates and overhead stirrers For hotplate and overhead stirrer users who want ...
See the other products
Radleys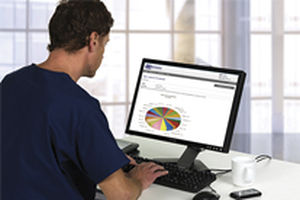 document management software
Bioquell QuAD
When working to reduce HCAI rates, it is important to use a high quality bio-decontamination technology, backed by independent scientific research. It is also essential that the technology is incorporated successfully and seamlesssly ...
calibration software
UCal™
UCal™ is a Complete Chemometric Calibration Software Suite that contains advance tools for instrument matching, calibration transfer, population structuring, sample managment and calibration development. Calibration Transfer ...