The Online Medical Device Exhibition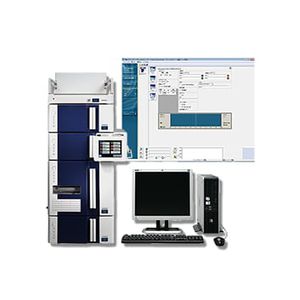 control software
Waters® Empower™3
... chromatograph. The Chromaster can be used with Waters® Empower™3 chromatographic data station software. The drivers use the Empower™3 OIP* general-purpose software device control interface. The Hitachi ...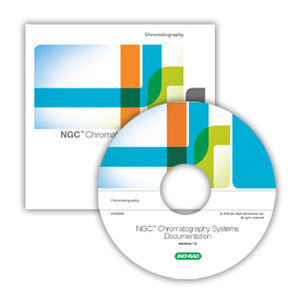 calibration software
ChromLab™
ChromLab Software is the integrated software package for the NGC™ Chromatography System. It controls all functions for laboratory-scale protein purification including instrument setup ...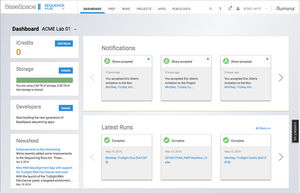 analysis software
BaseSpace® Sequence Hub
Product Highlights As a key component of the BaseSpace Suite, BaseSpace Sequence Hub is a direct extension of your Illumina instruments. Data flows directly from the instrument into BaseSpace Sequence Hub, which enables you to manage ...
See the other products
Illumina, Inc.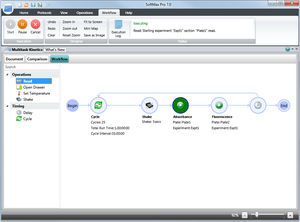 analysis software
SoftMax Pro 7
Transform your brilliant ideas into meaningful analyses. Use over 160 protocols with preconfigured assay parameters and analysis settings Run multitask kinetics with the workflow editor; drag and drop tasks to build custom assay ...
See the other products
Molecular Devices
analysis software
VANTAGE
This is a complete solution for the workflow of histology laboratories. It offers a commanding view of a complex operation from one simple strategic perspective. The Vantage is an end-to-end product that automates and ...
control software
OnyxCeph3™ CA® SMART 3D
Meets the demands of lab owners for precise planning, transpositions and control of digital aligner and multi-band solutions. Enables processing of 2D and 3D data sets, virtual segmentation of teeth, digital bracket positioning and export ...
monitoring software
LabVision® SL-BERICHT
In the process report all events, values or parameters are recorded and visualised whose presentation as a graph are not useful or possible. These include comments from the operator, process and monitoring messages including their respective ...
See the other products
HiTec Zang GmbH
data management software
ThermoServer / ThermoClient
... Detailed account and user management Dedicated metrology features to manage calibration The ThermoServer / ThermoClient software suite is the foundation of OCEASOFT's Cobalt 1 and Cobalt 2 wireless data logging solutions ...
See the other products
OCEASOFT
acquisition software
GeneSys
Syngene's revolutionary GeneSys image acquisition software has been developed for use with G:BOX, G:BOX mini, GeneGnome and InGenius3 systems. GeneSys ensures scientists can quickly capture excellent images of even complex ...
See the other products
Syngene Europe
image analysis software
Lumaquant
Now with Pixel Classifier New Lumaquant With Increased Functionality Lumaquant provides a powerful means to analyze 2D and 2D + Time datasets acquired in fluorescence, phase contrast, and brightfield microscopy. The analysis recipes in ...
Create and distribute virtual microscopy courses, lectures, exams and proficiency tests. Develop microscopy courses and related exams with digital slides, then share them easily across networks and access via your mobile platforms. Tutor ...
See the other products
Philips Pathology
analysis software
GenASIs HiSKY™
GenASIs HiSKY performs Hyperspectral Karyotyping analysis, leveraging the benefits of multiplexed spectral imaging to obtain a karyotype which uniquely colors each chromosome and provides a level of detailed analysis not available with ...
See the other products
Applied Spectral Imaging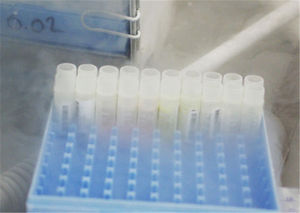 traceability software
TDBioBank
TDBioBank is the most complete LIMS for biobanking on the market. It addresses the needs of all biobanks and biorepositories - private or public, single or multi-site - that want to add value to their biological resources ...
See the other products
TECHNIDATA
data management software
HELPS+®
... , the HELPS+® IFA DATA MANAGEMENT SOFTWARE is a perfect dark friendly interface. New AESKUSLIDES users benefit from the ANA Hep-2 knowledge database as well as the pattern image library. Other features of this software ...
See the other products
AESKU.GROUP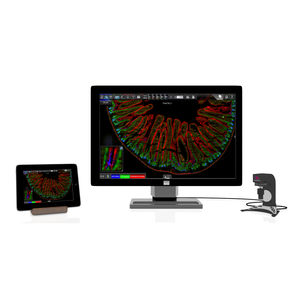 viewer software
CaseViewer
... reviewed regions of the slide step by step. • Marker Counter: Now available in CaseViewer as well. This optional licensed software module is improving the workflow by counting relevant tissue structures faster and easier. ...
See the other products
3D Histech Kft.
image capture software
SPOT Basic
SPOT Basic Software The SPOT Basic™ image capture software enables microscopists to create publication quality pictures easily. The live image window provides a preview of the image capture so you can ...
See the other products
SPOT Imaging Solutions
cell imaging software
VivaScan®
The VivaScan® software makes it easy to schedule patients for examinations, perform imaging examinations on one or more lesions during a visit, review, and report on images obtained during an examination. VivaScan® operates ...
measurement software
mASTer
The revolutionary mASTer software (measuring antibiotic susceptibility testing easily and rapidly) is designed for use with ProtoCOL 3 automated zone measurement system. The software quickly and simply ...
analysis software
BioAnalyze "Basic"
The software is designed to acquire images from a wide range of imaging devices (Live Cameras, SLR cameras, Pathological sample scanning workstation) including many image editing functions, indication and annotation of ...
See the other products
MICROS Produktions-u.HandelsgmbH.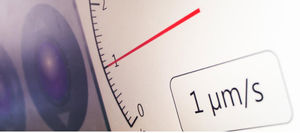 control software
Scientifica LinLab 2
Scientifica LinLab 2 LinLab is a versatile control software designed to give you advanced control over your motorised Scientifica device. Benefits Efficient Patching Benefit from the unique "Follow" function, linking ...
See the other products
Scientifica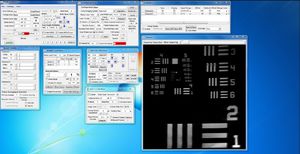 ScanImage is imaging software for scanning microscopes developed by Karel Svoboda and coworkers (Pologruto et al, 2003) and judiciously maintained by members of the Svoboda lab, first at CSHL and then at Janelia Farms, ...
management software
SirWeb™ - Bacterio
... centralization in one single database Customizable preanalytical expert system Bi-directional interfaces with bacteriology laboratory analyzers Open and universal expert system and for consistency checks, diagnostics, ...
See the other products
i2a (intelligence artificielle applications) S.A.
The DNA Fragmentation Software is designed to evaluate the level of DNA fragmentation of sperm smears prepared with the Halosperm® G2 test kit from Halotech® DNA (www.halotechdna.com), which is based on the Sperm Chromatin ...
analysis software
Ponemah
... Ponemah software Choose the Ponemah software version that best suits your research needs: Ponemah v6.x- Ideal for PhysioTel, PhysioTel HD. and PhysioTel Digital implantable telemetry studies that ...
data management software
BlueVis
Sensors, analyzers, probes and measuring devices (no matter which brand) deliver data BlueVis saves the data in a database and shows a freely configurable graph parallel the data is processed and can be used for process control afterwards