The Online Medical Device Exhibition
management software
Antibiokos
State-of-the-art software technologies for antimicrobial stewardship teams Our latest application is a powerful tool aimed at facing the challenges of consumption and growing resistance to antimicrobials. ANTIBIOKOS, ...
analysis software
FitoLog suite
FitoLog Software FitoLog: Displays and records in real time all the operating data and chamber details in a file. It also informs of any errors, alarms and allows the configuration of alerts, which may be sent by Email ...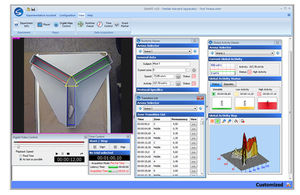 tracking software
SMART 3.0
Smart 3.0, the latest release of Panlab SMART video tracking system features the most flexible and easy-to-learn software for the automated evaluation of behavior in the widest range of pre-clinical and neuroscience applications. SMART ...
management software
ASKION C-line® control
... lists or overviews. So it makes a complete tracing of the sample and system data possible. The software can be integrated to a already existing laboratory or hospital information system, due to the open ...
acquisition software
Ocular®
Ocular Image Acquisition SoftwareSoftware is great when you can't imagine doing the task at hand with anything else. From the moment you install it, Ocular will be your go-to choice for image capture in microscopy. Built from the ground ...
monitoring software
SIRIUS LITE
SIRIUS lite is a single user software for simplified use (one server PC, one SPY RF ModeM and an unlimited number of SPY RF recorder).This Software allows you to: See all the measurement points at ...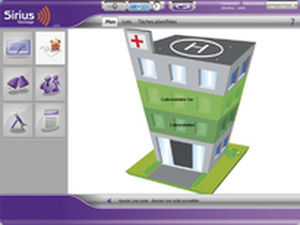 data management software
SIRIUS
SIRIUS STORAGE software SIRIUS Storage is monitoring software specifically for the supervision of a fixed installation. Compared with SIRIUS Lite, SIRIUS Storage monitoring software ...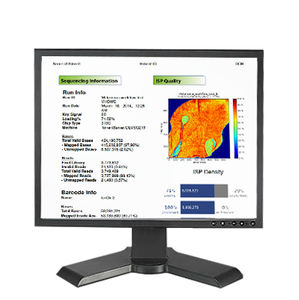 analysis software
Sentosa SQ Reporter
... retrieves run data from Sentosa SQ301 and automatically performs result analysis. Integration with Sentosa Link middleware and laboratory information systems (LIMS) enables automated and traceable result interpretation ...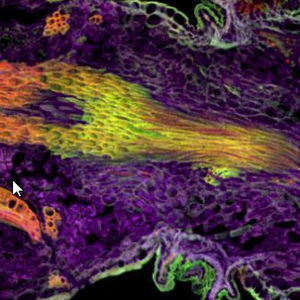 image enhancement software
Imaris Stitcher
... Features Imaris Stitcher is designed with an intuitive and user-friendly interface. Simply load tiles for stitching and the software will automatically detect stage coordinates for every tile. If the position data is ...
See the other products
Oxford Instruments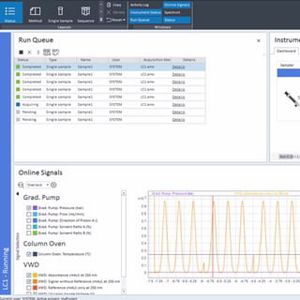 analysis software
OpenLab CDS
... chromatography and mass spectrometry into one software platform. Control your Agilent GC, LC, single quadrupole GC/MS, LC/MS instruments as well as other vendors' instruments in the lab, and save substantial time managing ...
viewer software
ZEN Shuttle & Find
ZEISS ZEN Shuttle & Find for Correlative Microscopy in Life Sciences Bridging the Micro and Nano World The highest level of productivity in correlative microscopy ZEISS presents the first easy-to-use, highly productive workflow from ...
See the other products
Zeiss Microscopy
verification software
Bruker FUSION-SV
... addition, the software also provides an individual configurable 'workbench' for further inspection and interpretation of results. Bruker FUSION-SV is tailored to the needs of the chemist and is ideal for both academic ...
See the other products
Bruker Daltonics Inc.
acquisition software
EM-05500TGP
... 3-dimensional reconstruction. Its software (Recorder, Composer, Visualizer-Kai) employ unique algorithms for enabling the automation of various adjustments particularly required to Tomography. Recorder This software ...
See the other products
Jeol
... your Spectrometer Performance Optimized Assure-System Suitability Test (SST) is the ideal tool for any NMR spectroscopy laboratory. In full automation, the NMR spectrometer is validated regularly for instrument performance ...
See the other products
Bruker BioSpin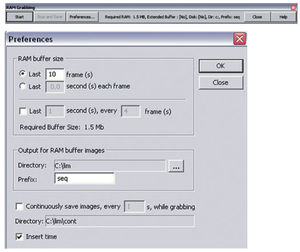 analysis software
NIS-Elements Ar
... imaging software solution covering image capture, archiving, and analysis. NIS-Elements AR was developed by Nikon for the most advanced levels of research—giving the user complete control of all microscope and camera ...
See the other products
Nikon Instruments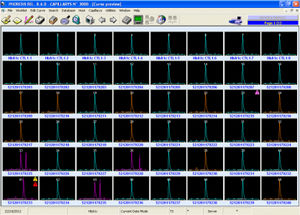 data management software
PHORESIS CORE
Global management software for Sebia instruments with networking capabilities Phoresis CORE is the all-in-one software developed by Sebia enabling users to interpret, manage, store and recall the ...
image analysis software
ImarisBatch
ImarisBatch is an Imaris subsystem for the processing of 2D, 3D, and 4D image series in batch. This subsystem saves valuable time when running repetitive jobs because processing can be queued and completed without interaction from the ...
See the other products
Andor Technology PLC 
data management software
Qtegra™
... . Users can leverage software familiarity across techniques. Designed for workflow, scalability, compliance and data management, Qtegra ISDS Software provides essential tools for consistent, accurate ...
management software
HYDMedia
HYDMEDIA enables hospitals and care facilities of all sizes to archive their paper-based documentation electronically and allow easy reference. Key benefits include: Reduction of physical archiving space Reduce in information retrieval ...
diagnostic software
Polysmith™
... solutions for diagnostics and monitoring. The high-acuity Neurofax EEG system is extremely intuitive. Its user-friendly software features a wide range of functions including record, playback, and quantitative data analysis. ...
data management software
i-STAT®
... the i-STAT System with software solutions that help you oversee test results, operators, and devices. Our solutions seamlessly integrate with your Laboratory Information System (LIS) and Electronic Medical ...
data management software
MassLynx
Acquire, Analyze, Manage, and Share Mass Spectrometry InformationMassLynx™ Software increases the speed at which you can convert your sample data into valuable knowledge. It provides you with the fundamental platform ...
management software
ClearCore MD
... ClearCore™ MD Software is the answer. The heart of the Topaz™ System, ClearCore MD Software bridges the gap. With the software, your clinical lab will experience simplified and streamlined ...
See the other products
SCIEX
LabX® software brings power to your lab bench with automated data handling, high process security and full SOP user guidance. Moreoever, LabX can be connected to different laboratory instruments, which ...

analysis software
Cadence®
... Collection System facilitates business intelligence, timely troubleshooting and easy access to your procedural data. Now a software-based solution, the Cadence data collection system can be used with the Trima Accel® ...
See the other products
Terumo BCT
analysis software
IR Solution
IR Solution - Control SoftwareThe IRsolution FTIR control software supports FDA 21 CFR Part 11 compliance and provides a high level of security. It also includes validation software compliant with JP ...
See the other products
Shimadzu Europa Analytical Instruments