The Online Medical Device Exhibition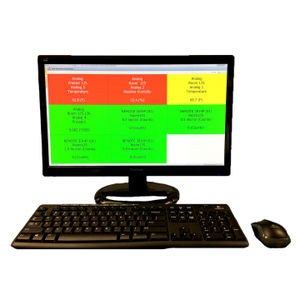 alert management software
LMS EXPRESS
... 24/7 Alerts The LMS Express Software allows you to be continuously monitoring your Cleanroom throughout the 24/7. As an excursion occurs, you will be notified immediately to respond to problems as they occur. The software ...
data logging software
Novalog MC
The PC logging software stands out with easy useability. Certain Novasina aw-meters (LabMaster-aw neo, LabMaster-aw standard und advanced as well as LabTouch-aw advanced) can be directly connected to a computer by USB ...
management software
Tracxer
... standard in the software at no extra cost together with free upgrades and technical support. The ActiveX toolkit included in the Tracxer Code Reader Software enables users to integrate the Tracxer Software ...
See the other products
MICRONIC
analysis software
L-Calc™
L-Calc™ Limiting Dilution Software Software for limiting dilution analysis Limiting Dilution Analysis (LDA) has been applied to the in vitro quantitation of hematopoietic stem cells (HSCs) using assays ...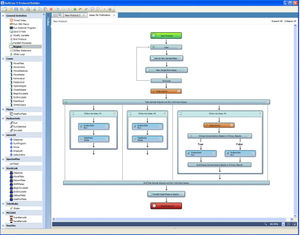 planning software
SoftLinx
SoftLinx™ is a powerful multitasking, dynamic scheduling software package for planning and running automated laboratory workcells. It is designed control all the instruments in an automated workcell. ...
image analysis software
Gen5
New Gen5 3.0 Software offers a unique combination of power and ease ­of ­use that drives productivity and saves time, no matter the application or workflow. From high magnification, intracellular image analysis to basic ...
See the other products
BioTek Instruments
molecular biology software
nSolver™
nSolver Analysis Software is an integrated analysis platform for storage, custom QC, and custom normalization of nCounter data. Generate highly-customized exports, basic statistical outputs, and publication-quality figures ...
cell imaging software
IncuCyte® S3
The IncuCyte® S3 Software simplifies the complex, yet provides a powerful workflow that supports your entire research team. A guided interface and purpose-built tools make the process of acquiring, viewing, analyzing ...
reporting software
PathView™
Direct report portal providing real-time 24/7 access to your GI pathology reports. Single Lab Solution EndoChoice's unique pass-through program enables you to deliver 'in-network' benefits to your patients while eliminating the need ...
virtual rehabilitation management software
The Psious platform allows you to gradually increase and decrease exposure whenever you need during the therapy. Interactive Platform Psious offers treatments adaptable to each patient, allowing the therapist to have total control ...
control software
TProfessional
The TProfessional Manager Software allows to control up to 5 TProfessional Thermocyclers simultaneously in a powerful network. user interface like on the TProfessional Thermocyclers open, edit and save programs ...
control software
EuroOsmo® 7400
EuroOsmo 7400 is a user-friendly software developed for the freezing point Osmometers K-7400 and K-7400S. It allows control of the instruments and recording of the measured data. The software ...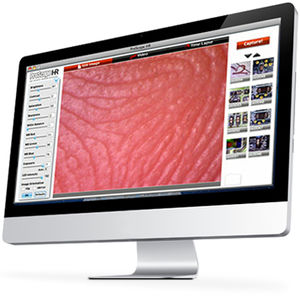 measurement software
ProScope
ProScope compatible software for Mac, Windows, Chrome, Android, and iOS are available – see download options below for specific models.

control software
cablabel S3
cablabel S3 opens the full potential of cab devices cablabel S3 is a label software, which integrates three functions: design printing monitoring The software, which was developed ...
data management software
MBioLIMS®
... MBioLIMS BioBanking® software solution manages and tracks your biological samples collected within the framework of protocols, studies, clinical trials and cohort projects. 100% web-based and highly secured, the MBioLIMS ...
design software
Andrew Lab
Andrew Lab, the universal software for protocol design, comes for free. Andrew Lab is a software tool that allows the creation and documentation of generic pipetting protocols, even if you don't have ...
education software
LabTutor
With LabTutor you can create and manage feature-rich courses and conduct lessons either in a traditional laboratory setting, or over the web. Students engage in hands-on learning by recording and analyzing their own biological ...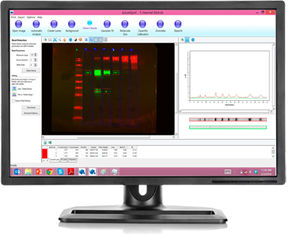 analysis software
AzureSpot
Advanced Analysis for 1D Gels and Blots AzureSpot helps you interpret your data easily and accurately. Analyze your gels and blots in either manual or automatic modes. AzureSpot can automatically detect lanes and bands, even on distorted ...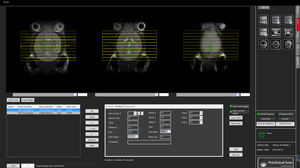 validation software
Preclinical Scan™
Preclinical Scan is the preclinical equivalent of a fully featured clinical user interface. The user is able to vary many imaging parameters within each MRI pulse sequence. To permit this, a key feature of this interface is the validation ...
validation software
ImmuLINK™
Introducing ImmuLINK, a new software suite designed specifically for transfusion medicine. ImmuLINK | manage provides the capability to network your instruments, results, and LIS connectivity through ...
Lab Outreach: Clinical Integration Labs exchange patient information with many healthcare organizations including hospitals and health systems, physician offices, health information exchanges (HIEs), accountable care organizations (ACOS), ...
See the other products
4medica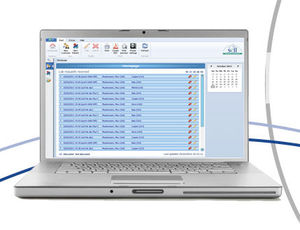 data management software
scil vIP®
... practice information software. scil vIP® includes two components – the scil vIP®Manager and the scil vIP® Console. The software works as an independent practice information software ...
control software
Platinum 4V
... Comprehensive LIMS and laboratory automation connectivity Introducing Platinum 4.1 Platinum 4.1 continues to evolve to offer the most up to date, and user friendly software interface ...
patient data management software
NEXUS / NEONATOLOGY
... who are involved. Neonatology/Nexus records every data of the infant, resulting in simple and quick documentation of the laboratory parameters, experiment findings and neonatal data. This guarantees high degree of care ...
See the other products
Nexus AG
analysis software
Size Expert
... and 21 CFR-11 Compliant. Intuitive concept "The Size Expert" software drives all CILAS particle size analyzers with an interactive graphical display. Our intuitive, user-friendly software makes it ...