Emergency trolleys
60 companies | 187 products
How to choose this product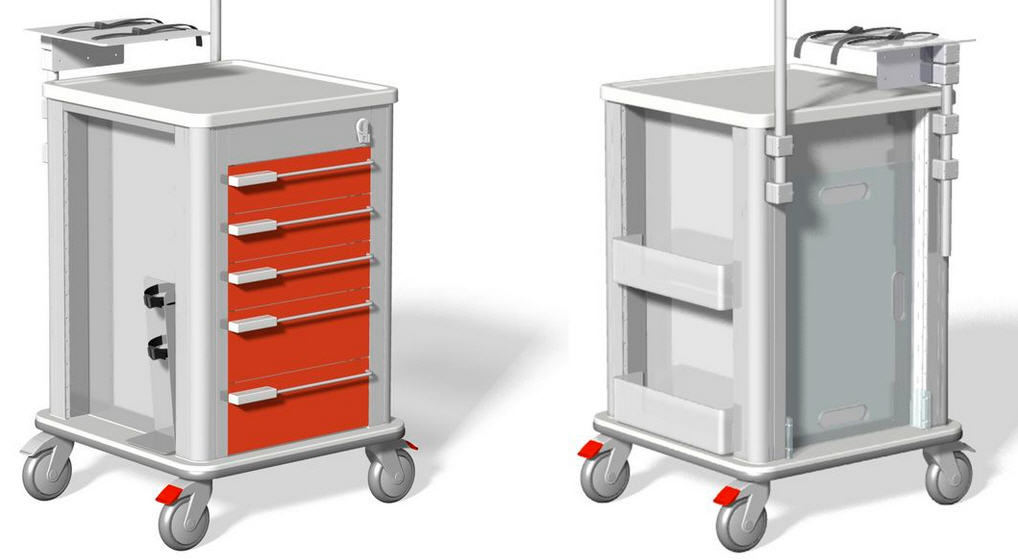 An emergency trolley, or crash cart is a wheeled storage unit containing all the material necessary for emergency treatment.
Applications
This equipment is used in different hospital and healthcare facility services to treat patients in need of immediate care. For example, they are employed in life-threatening situations involving cardiac arrest, respiratory or neurological problems.
Technologies
Many such carts have pivoting wheels with brakes to increase maneuverability. Some have a cardiac massage board, oxygen tank bracket, defibrillator rack, IV holder or other features, depending on specific needs. Non-magnetic models can be used safely in MRI rooms.
How to choose
Choice will depend on cart maneuverability and configuration. Its dimensions, weight, number of electrical outlets, wheel characteristics and other features should be considered. Other factors include ease of cleaning and disinfection, on-board equipment, the number and accessibility of storage compartments, and the use of color coding to improve efficiency.